A Heart Matter: African-Americans & Heart Disease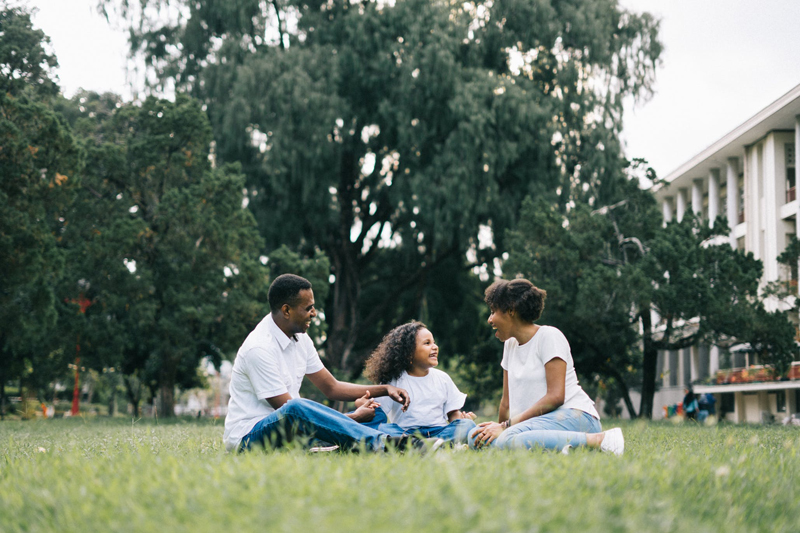 Coronary heart disease or cardio vascular disease is claiming more African-American lives than any other race. African American adults are more likely to be diagnosed with coronary heart disease, and they are more likely to die from heart disease.

Not only are we at a higher rate, but we are less likely to get treated for heart disease. There are treatments that can be effective in helping treat heart disease, and hypertension in particular. However, it is often too late for many African-Americans to benefit from certain treatments because the lack of medical care has already caused considerable and irreversible damage.

When I was younger, I recall going to the doctors for frequent check-ups. My mother was very diligent in making certain that my brother and I had our yearly physicals and periodical check-ups. Even in school, I can recall the nurses office in which there was an actual licensed and registered nurse on staff.

When did we, in the African-American community, stop going to the doctors? Was it when they began closing down area hospitals? Was it when the neighborhood clinics were forced to close its doors because of budget cuts? Or was it when the new generation of doctors came through, they no longer wanted to be concerned with primary care in poor neighborhoods, and instead went for the money?

Why?

How about our diets? African-Americans have had the same diet for generations. So why is it now beginning to kill us, when our grandparents and great grandparents had the same diet, but lived well into their eighties and nineties? What is the difference?

Perhaps we can attribute it to the quality of food that we receive. Many of our elders prepared and cooked food from their own gardens, or local grocers and butchers that were once available in their neighborhoods. Now, you would be hard-pressed to find a butcher and grocer in many African-American neighborhoods.

Many African-Americans are coming up with various new versions of soul food that decreases the amount of sodium and fat in the diet. We must also take into consideration, however, when thinking about our elders; that forty to sixty years ago, meat was something that was reserved for Sunday meals. Also, the high fat content meals were often only cooked for holidays. But we have always had a balanced of healthy fare. Such as: greens, yams, fresh fruit, okra, tomatoes, beans, etcetera.

Here we are, however, in this present time, with so much more information and new developments on care and medication, and the percentage of African-Americans dying from heart disease still remains higher than any other race. So we must take into consideration that it may be a number of factors that are contributing to our risks and high death rate from heart disease.

It is more than our diets. It is also our: way of life, our stress levels, our lack of medical care, the lack of a medical presence in our communities, the lack of affordable or any healthcare, the non-existence of high quality grocers and butchers in our communities, our in active lifestyles, and our inability to recognize the signs of heart disease.

What Can We Do?

One thing we can do immediately to begin combating heart disease is to start with our diet. To teach a healthy lifestyle to our children, as well. Instead using pork fat for flavoring in many of our soul-food dishes, we can do what many have already begun to do: use smoked turkey or a low sodium broth for flavor. Include such flavorful herbs and spices such as: lemon grass, garlic, peppers, cilantro, onions, and shallots to increase the flavor profiles.

Eat foods low in fat, high in fiber, and plenty of potassium rich foods: yogurt, low fat milk and cheeses, brown rice, whole grains, oatmeal, lentils, spinach, mustard greens, bananas, etcetera. Decrease the amount of sodium in our diets. Learn to check the labels for salt content. Try using fresh lemon or lime juices, vinegars and tomato sauces to enhance flavor. Also, try grilling, baking, and broiling over frying. Or, try flash frying if you really desire that crispiness that comes from fried foods.

Increasing our physical activity can also help in decreasing hypertension (the number one cause of strokes). Physical activity dramatically decreases the risks of heart disease; especially among women. As it stands, African-American women, ages 20 and older have a 77.2% rate of overweight and obesity.

But, the very best thing we can do? Get to the doctor. Get yearly or bi-annual physicals. No your family history, and don't be afraid to ask your doctor questions. Many lives can be saved if we can get to the doctor early enough and be honest about lifestyles. The more your doctor knows, the better he/she can assist you. Do not be afraid to ask questions, and to ask to be seen by someone who specializes in what you are concerned with. Knowledge is definitely power.

Know The Symptoms

The most common symptom of coronary artery disease is angina, or chest pain. Angina can be described as a discomfort, heaviness, pressure, aching, burning, fullness, squeezing, or painful feeling in your chest. It can be mistaken for indigestion or heartburn. Angina may also be felt in the shoulders, arms, neck, throat, jaw, or back.

Other symptoms of coronary artery disease include:

—Shortness of breath.
—Palpitations (irregular heart beats, or a "flip-flop" feeling in your chest).
—A faster heartbeat.
—Weakness or dizziness.
—Nausea.
—Sweating.*

If you are feeling or have experienced any of these symptoms, please get the doctor immediately, so you can be screened for heart disease, or even stroke.

Here's to a healthy, vibrant and long life. You only get this one...so make it count, and make it last as long as you can!

*info from web-md https://www.webmd.com/heart-disease/guide/heart-disease-symptoms


You Should Also Read:
Maintaining A Healthy Heart
African Americans and Stroke
Black Women and Obesity


Related Articles
Editor's Picks Articles
Top Ten Articles
Previous Features
Site Map





Content copyright © 2023 by Ruthe McDonald. All rights reserved.
This content was written by Ruthe McDonald. If you wish to use this content in any manner, you need written permission. Contact Ruthe McDonald for details.