Hearing Loss and Hearing Aids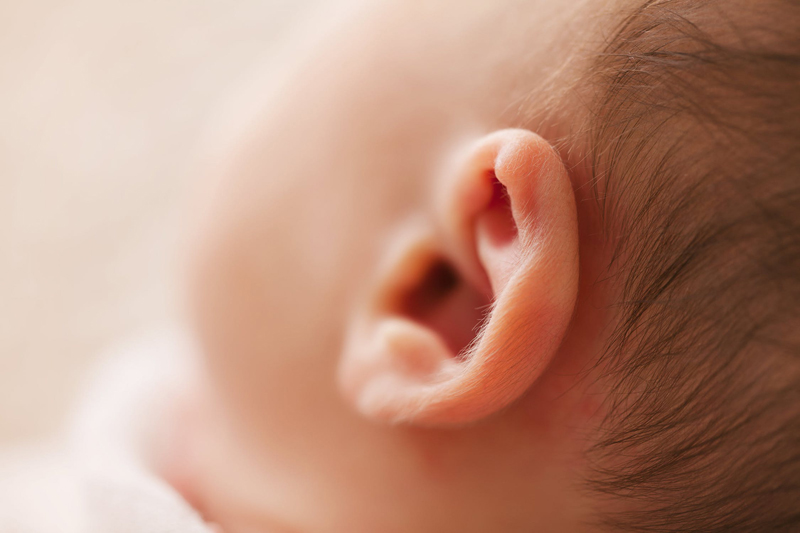 Hearing loss can travel along many different pathways. Some people are born deaf, others develop hearing loss due to illness or a physical malfunction of the ear, some develop noise related deafness due to work noise or exposure to a noisy environment, others experience sudden deafness as the result of an accident or illness, while others inherit genetic factors. But perhaps the most common type of hearing loss is age related.
Whatever the cause, at some stage the question of needing a hearing aid will arise, unless the loss is so severe that cochlear implants are required. At the present time, hearing loss in children is identified very early and if serious, cochlear implants are used which ensures the child will grow up learning to speak. In adult cases, cochlear implants are a later choice, taken after much advice and thought and often after the use of hearing aids.
For most people the loss of hearing is a gradual process and it can often be a struggle for someone with a hearing loss to admit that hearing aids are necessary, but once that initial step is taken it can open up a whole new world of communication. The key to successful use of hearing aids is to do a little bit of planning and research first. Approach buying hearing aids the way you would if you were planning a new kitchen or buying a new car. Ask around about providers. Find out about the types of aids available - behind the ear, in the ear and so on. All hearing losses are different because people are different, but there are similarities and you need to know what other people have found useful. Find an audiologist who is willing to listen to you and your needs. That is critical.
It is important to know the difference between the type of professionals who deal with hearing loss.
An audiometrist is a TAFE qualified technician,
an audiologist is a university qualified hearing aid specialist and
an Ear, Nose and Throat specialist (ENT) is a qualified surgeon who can operate on your ear if necessary and you need your doctor's referral to visit one.
Initially, you would look for an audiologist. No referral is needed. You can walk into any hearing aid provider and ask for an appointment to see the audiologist. Remember too, that you are free to change your audiologist if you are not happy with the service.
In the first instance you will be given a hearing test to determine the extent of your loss. This is mapped out on a form called an audiogram. Ask for a copy. It shows what level of sound you can hear and indicates which frequencies of sound you are missing in conversation. Ask your audiologist to explain it to you. It will help you to understand why conversation is confusing because you are hearing bits of words rather than whole words. For example if the 's' sound is not reaching you, you will hear silence as 'ilen'. However, while hearing aids cannot replace full hearing they can do much to help and digital aids can be adjusted to suit your particular loss.
Your audiologist will advise you on the best style of aid for you. In the ear, shell type aids, are suitable for mild to moderate loss. There are very small ones which can be worn inside the ear canal and are hardly visible. Behind the ear aids are more powerful and more appropriate for moderate to serious to profound loss. Each type and style has a variety of shapes and colours.
A lot depends on what you want for yourself and how much you are prepared to pay. If you are not entitled to Government assistance, hearing aids are not cheap. Pensioners are entitled to a voucher which will cover a three year term and all providers can supply hearing aids using this voucher.
The technology of hearing aids has become amazingly sophisticated. Generally speaking, all hearing aids have a microphone (to pick up and deliver the sound to the amplifier in the aid), a volume control (so you can control the level of sound reaches the amplifier) and a t-switch (useful for transferring the sound signal from telephones and audio systems in some public venues). But that's about where the similarities stop. Some have an automatic adjustment and do not need manual adjustment. Others, the more expensive ones, have a remote control which allow you to control the sound you are hearing without taking your aids off. Additional features can be added, such as background noise suppression, or adjustment of the way frequencies are processed to bring them into a range you can still hear. These additional features can raise the cost and your audiologist is the best person to advise you.
There are also very cheap hearing aids advertised on-line and in newspapers and magazines. If you cannot access Government assistance and have a mild to moderate loss some of them might be worth trying. Reports have claimed they are very adequate.
It is important to remember the choice is very much an individual one. Options are available.
It is a good idea to go to your audiologist with some prepared questions so consider what you expect from your aids.
Ask about batteries, the life and cost, maintenance and warranty. With Government aids there is a fee which covers free batteries and maintenance and cleaning. It is good value.
Whichever type you choose, remember you are the customer, and if your aid is not comfortable go back to your provider until it is adjusted properly.
However, a new aid does require some perseverance because you will usually be hearing sounds you have not heard for some time. For example the clinking of dishes, the rustling of paper, the running of tap water, may seem extremely loud at first. Your brain is a wonderful adapter and will adjust in time.
You Should Also Read:
The stigma of hearing aids
Using a hearing aid
To hearing aid or not


Related Articles
Editor's Picks Articles
Top Ten Articles
Previous Features
Site Map





Content copyright © 2022 by Shona Fennell. All rights reserved.
This content was written by Shona Fennell. If you wish to use this content in any manner, you need written permission. Contact Felicity Bleckly for details.