EatSmart GetFit Body Fat Scale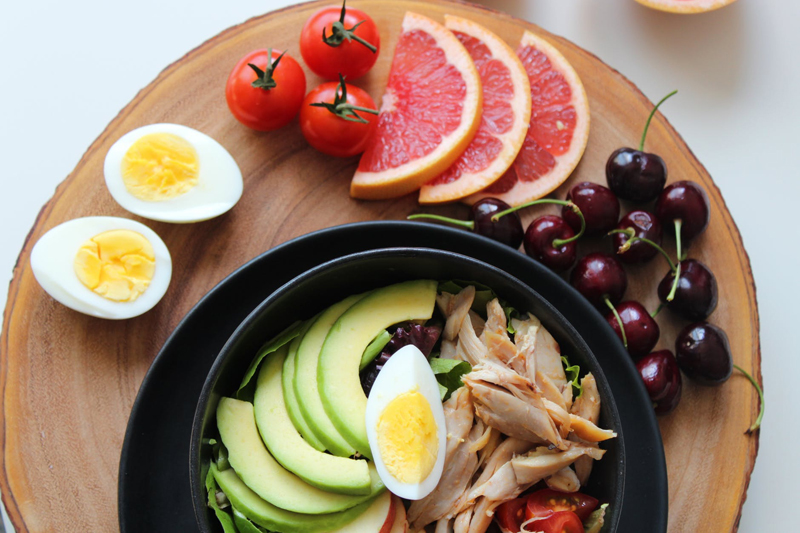 We've tried a number of fat and muscle measuring scales over the years. We're very pleased with the EatSmart GetFit Body Fat Scale which we've used for a year now. It's been reliable and easy to use.
First, how these things work. You stand on the scale barefoot. The scale sends a mild electrical signal through your body, in one foot and out the other. The speed with which the signal moves tells the scale about how your body is composed. So it's all about how different types of body components - fat, muscle, etc. - affect the speed of that electrical signal.
The values this scale reports are:
* total weight
* % fat
* % water
* % muscle mass
* bone mass in lbs
We've compared this scale against other scales and against other testing units of various types. The values it reports are consistent and accurate.
Like most other scales in this category, it has multiple memory locations so you can store information about different members of your household. For the scale to work properly it has to know how tall people are, for example, to know how long the electrical signal should take in general. So you set that up once for each person, and then it's set.
Even better, though, this scale is the first one we've owned that can auto-sense who is standing on the unit. With all our previous scales, the person stepping onto the system had to push buttons with their toes to select that they were ID 1 or 2 or whatever. With this scale, it knows! So there's no button pushing or anything else. You simply step on and you're set. Your personal numbers are displayed.
Also, I really like the display itself. With some of the other units I had to squint or peer to see what the results are. Here I am fine without my glasses.
Downsides? The scale holds up to 400 pounds so if you're over that it won't work. While it's in the same price range as other scales of this style, it's not cheap. You can certainly buy a "just the weight" scale for cheaper.
However, I have to highly recommend that anybody interested in their health own a scale that knows things like muscle mass and water weight. If all you know is your total weight, you are missing important information. You could be heavy and mostly fat - or you could be heavy and mostly muscle, which is good. You need to know what your body's composition is to be able to optimize it. Also, it tracks bone mass which is critical for all of us. Loss of bone mass causes numerous injuries. It's something to keep an eye on!
So if you can afford it, and you're under 400 pounds. I definitely recommend this. We haven't had any problems with it at all, and it's held up for a full year of regular use. I'll be sure to report back if it eventually develops issues. Our last scale, a Taylor, was fine for 3 years until it went loopy, so we'll see how this does.
We purchased this scale with our own funds for the purpose of this review.
Buy the EatSmart GetFit Body Fat Scale from Amazon.com
Lisa Shea's Library of Low Carb Books
You Should Also Read:
Taylor 5593F Bathroom Scale
Taylor 5596G Fat Water Muscle Bone Scale
Muscle Mass Figures


Related Articles
Editor's Picks Articles
Top Ten Articles
Previous Features
Site Map



Follow @LisaLowCarb
Tweet





Content copyright © 2019 by Lisa Shea. All rights reserved.
This content was written by Lisa Shea. If you wish to use this content in any manner, you need written permission. Contact Lisa Shea for details.