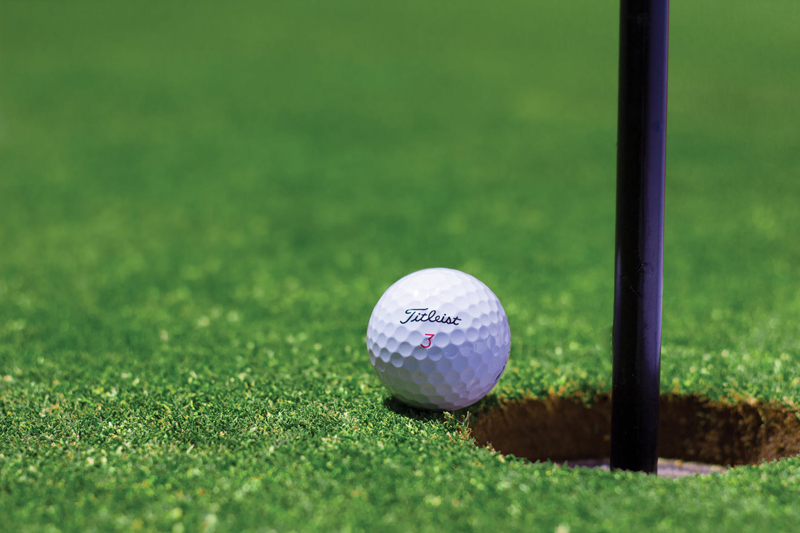 I have used my #7 Big Bertha Hybrid for many years and had it re-gripped several times. I love that club and even when I purchased new clubs I kept this #7 as it seemed to fit me. When I saw in Golfsmith's used golf section a #6 Big Bertha Hybrid I felt I had to have it. When I ordered a new set of Callaway Diablo Edge Clubs last year it came with two Hybrid clubs - #3 and #4 so thought this Big Bertha Hybrid #6 would fit right in. I love using the Hybrid clubs so do not have any fairway woods in my bag.

On our Mill Creek Golf Club we have had to shorten our course due to the flooding in 2010 which devastated many hole on our 27 hole course. We now play 18 of those 27 which made it a shorter playing round with five par three holes. We now play four par 5 holes for women so those are the only holes where you need a longer hitting fairway club. My Hybrid #3 works just fine on those holes. One needs a high lofted club for the over the water shots so these Hybrids work fine there also. That does not mean I hit over the water every time but the loft on those clubs and weight of them is a plus on these holes.

Golfsmith has a wide variety of used clubs so if anyone is looking to fill in a new fairway wood, hybrid or irons go check out Golfsmith. You may find a good deal to help improve your golf game. Hybrid clubs have been around for quite some time and are very popular for the older golfer both men and women. We find them much easier to handle than fairway woods. I remember years ago when the first such club came out it was called a Ginty. It was a trouble club and suppose to help you hit out of the rough. It was a wood with a small head a high loft and I loved that club also. Do not remember what ever happened to it but probably passed it on when I purchased new clubs. That is why I held back my Big Bertha Hybrid #7 there are very few of the #7 Hybrid club made.

I have used my #6 Big Bertha Hybrid a few times but have hit many shots with it on the practice range. It feels very light and with a good turn can get good loft and distance with it. At my age my problem is getting a good full back swing as I tend to rush each shot. Don't know why I do this but then it might be that I like to play fast and a hurried shot is never a good one. I see many players take way to many practice swings and have a extra long set up time. Everybody has their routine and I try not to let it bother me. One has to play within themselves and to their own speed so I am working on that to help improve my golf game. This new little Big Bertha #6 Hybrid will help me with that.



Related Articles
Editor's Picks Articles
Top Ten Articles
Previous Features
Site Map





Content copyright © 2022 by Letta Meinen. All rights reserved.
This content was written by Letta Meinen. If you wish to use this content in any manner, you need written permission. Contact Sandy Eggers for details.