Is Coconut Oil The New Miracle Oil?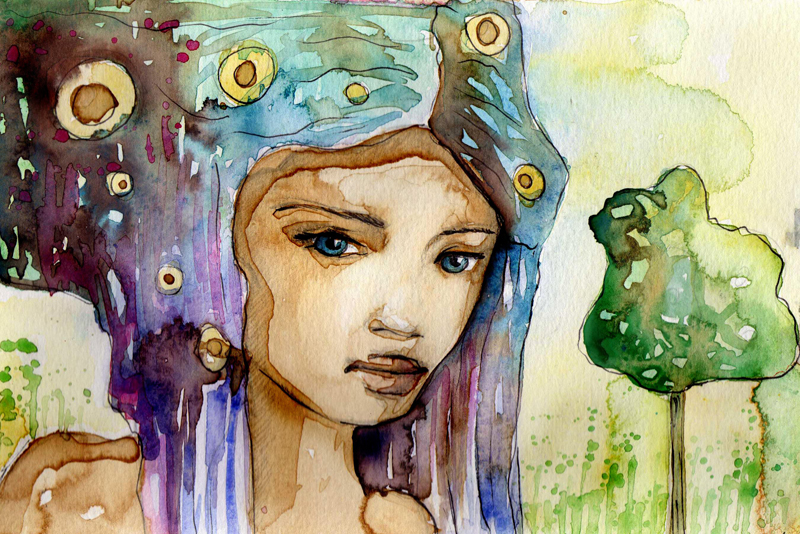 Most of you know that the coconut provides a nutritious source of what is referred to as meat and milk. However, it's the oil of the coconut that has nourished people for centuries. Did you know that nearly a third of the world's population depends on the coconut for food? People of The Caribbean and South Pacific Islands have used coconut oil for cooking for thousands of years.
Coconut oil has a light, nutty, vanilla flavor to it. It also has a hint of sweetness that compliments baked goods and pastries. Some Chefs even use it to saute foods with. It's the coconut oil that makes it truly remarkable for food and medicine and provides the health benefits.
We're advised not to consume high quantities of saturated fats, yet this is exactly what coconut oil contains. It also contains lauric acid which is the disease fitting agent that's found in the breast milk of women. Lauric acid is rarely found in the American diet, yet those living in tropical climates have a high diet of coconut oil. studies have shown that these people are healthy and have less incidences of heart disease and colon ailments than those who only ingest unsaturated fat.
Coconut Oil For Ethnic Skin and Hair
It appears as though coconut oil, whether used inside or outside your body, provides you with numerous benefits. It protects your skin from damaging rays of the sun while allowing your body to gradually adapt so that you can withstand greater and greater amounts of exposure.
Unlike a sunscreen, coconut oil doesn't necessarily block the light of UV rays but it enables your body to adjust to the sun's exposure, while naturally increasing your body's tolerance level over time.
When used topically, coconut oil is also known to reduce inflammation. In severe cases this doesn't always work.
Coconut oil is also very good for your hair. It makes a great hair conditioner. It's been shown to help control dandruff. The properties in coconut oil have also been known to protect your scalp against head lice. Dandruff and head lice are problems that can limit hair growth. The oils and protein in coconut oil help prevent protein loss, which is a major factor in breakage and hair loss.
Coconut oil is rich in Vitamin E, Vitamin K and Iron which can effectively eliminate dandruff and boost hair growth.
The best quality coconut oil will read as organic, unrefined or virgin Coconut oil. This is the quality that you'll want to use for your hair, scalp and skin treatments.
Coconut Oil for Oil Pulling
This article wouldn't be complete without mentioning oil pulling. Oil pulling is simply swishing oil (preferably coconut oil) around in your mouth for about 20 minutes. Some of you do it longer some shorter.
One of the benefits of using coconut oil for oil pulling, is that it is effective in attacking Streptococcus Mutans bacteria which causes cavities. As mentioned before, coconut oil is rich in triglycerides and high in lauric acid.
Oil pulling is also known to reduce plaque and gingivitis as well as reduce bad breath.
While …
This article can't begin to mention all the benefits of coconut oil, it is a good place to start. You'll find yourself wanting to delve deeper into the many uses of coconut oil. Hopefully it will encourage your to gather enough information to want to add it to your skin, hair and health care regimen.
Is coconut oil the new miracle oil? Only you will know for yourself.
That's if for this week ...
Dedicated To Your Beauty
Juliette's Website
https://www.nyrajuskincare.com


Related Articles
Editor's Picks Articles
Top Ten Articles
Previous Features
Site Map





Content copyright © 2019 by Juliette Samuel. All rights reserved.
This content was written by Juliette Samuel. If you wish to use this content in any manner, you need written permission. Contact Juliette Samuel for details.