The Brewer's Plate Wins Philadelphia Loyalty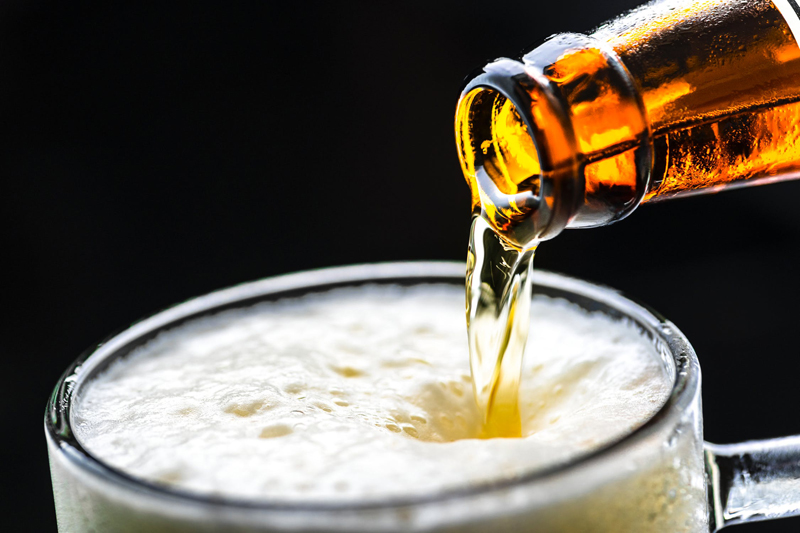 They stood at attention, manning a greeting table of what seemed like millions of beer tasting glasses. These were volunteers at the Brewer's Plate 2012, held at the National Constitution Center in Philadelphia, Pennsylvania in early March as a fundraiser for Fair Food. Organized by Rolling Barrel Events, it was the brainchild of Bill Covaleski of Victory Brewing, supported by Marnie Old, author and sommelier of Philadelphia, and a team of dedicated Fair Food members. Flags overhead told a story of the early days of the history of the United States. A grand staircase led to rooms where statues of our nation's forefathers stood, frozen in time, rapt in discussions about British taxation and the newly-shaped constitution. In that display, the only thing missing was the ale.

Every historical account suggests that ale was a part of those formative years of our country's history in Philadelphia. City Tavern, the unofficial meeting place for the First Continental Congress in 1774; the Tun Tavern, where the US Marine Corps was formed; McGillan's Olde Ale House, originally called the Bell in Hand; Man Full of Trouble Tavern, built circa 1759 on the banks of Little Dock Creek - all Philly Taverns with a history steeped in early America.


But Fair Food set the record straight by holding the Brewer's Plate in the adjoining spaces, opening the National Constitution Center to a world of luscious aromas, fine food, education, and a generous treasure of craft beers. Fine restaurants from across the city of Philadelphia paired up with local breweries to introduce patrons to tapas and beer pairings to wow the palate, while music from the Hoppin' John Orchestra lingered in the air.

Howard Field showed off great slabs of cheese from Farm Fromage in nearby Lancaster. Eclat Chocolat splashed-in with an award-winning dark chocolate made with Victory Hop Wallop, while Gabrielle Carbone scooped out artisanal beer-infused ice creams, including Troegs Apricot Nugget Nectar Sorbet and Victory Storm King Dark, made with ginger, Victory Storm King, and caramel. Word-of-mouth spread rumors that she was also dishing out a secret cache of ice cream made with Russian River Supplication, one that was worth seeking out. Birchrun Hills Farm presented cheeses with names like Fat Cat, Equinox and Birchrun Blue. Asian pears leaped into the fray with Asian Pear Dessert Wine and Eau de Vie, artisan distilled spirits made with hand-picked Asian pears from Pennsylvania's nearby country orchards.

Jonathan White of Bobolink Dairy & Bakehouse stopped for a moment to talk with me about our dear friend Ray Deter, co-owner of D.B.A. in New York City and New Orleans, who passed away last year following a tragic bicycle accident. Ray was a huge supporter of locally sourced foods, and a great promoter of craft beer in the city of New York. "He was a regular customer of mine," said White, and we reminisced about how this event would have gleaned high scores from the passionate beer lover.


Choptank Sweets were on hand shucking premium Chesapeake Bay Oysters. Sweet Stem Farm of Lititz, PA collaborated with the White Dog Café, a local restaurant well-known for the commitment of Judy Wicks and Kevin Von Klause to the art of merging organic, local meats and produce with multicultural cuisine. Sold to Philadelphia restaurateur Marty Grimms in 2009, the White Dog continues the tradition with two locations, the original one on Sansom Street and a new one on the Main Line.

Fork's victuals married well with Victory Fists of Feury. Jose Garces, John & Kira's, and North Mountain Pastures presented fare that could easily measure-up to the VIP tastes of connoisseurs, blended with an assortment of finely crafted Victory beers.

A massive hall, both upstairs and down, was spilling with designer foods and beers that included special releases, vintage beers, and barrel-aged wonders. Victory presented twin Braumeister Pils lagers, two nearly identical Keller Pils beers, both made with Tettnang Hops from the Bodensee District of Southern Baden-Württemberg District of Germany, near the Swiss-Austrian border. The demo was to show the difference between the same varietal of hops grown in different regions and the effect both locale and harvest has on the flavor.

One of the most delightful plusses of this event is the level of importance the brewers and restaurateurs placed on meeting face-to-face with those sampling their products. It was not at all unusual to see Jon Myerow of Tria, Casey Hughes of Flying Fish, Scott Morrison of Dock Street, Nate Walter of McKenzie Brewhouse, Mike Fava of Nodding Head, and Matt Scheller of Farmer's Cabinet pouring beer, mingling with the crowd, or handing out plates of gourmet foods. All food and beverages were donated by the participants.


The beer poured was the finest, too. Cabinet Artisanal Brewhouse served Marry Me in Goslar, a sour Gose beer made with coriander and pink Himalayan salt, at 4.2% ABV; and New Dawn Fades, a dark Farmhouse Ale brewed with lemongrass and Peppercorns, at 7.5% ABV. Nodding Head was pouring Rudy's Kung Fu Grip, an American Strong Ale with dark fruit flavors and characteristic Belgian earthiness at 11% ABV. Nodding Head also showcased Ostap, an unfiltered Grisette with light fruity aromas and 4% ABV.

Triumph Brewing made Beer Floats, while Gary and Melissa Fry, owners of the Craft Ale House of Limerick, poured beers from the Scratch Series for Troegs Brewing Company, along with Troegs coveted Flying Mouflan American Barleywine at 9.3% ABV. Victory Brewing of Downingtown highlighted Otto in Oak, a special release Rauchbier in Bourbon barrels, and Ranch R Double IPA at 9.2% ABV.


Weyerbacher had Simcoe IPA on-hand, Flying Fish poured Exit 8 among the many they brought, and Dogfish Head's Midas Touch was, as always, a home run hit with the fans.

If you wound down past the cloak-room, additional sweets and spirits were to be found in the Speakeasy, cozily-hidden beyond black curtains on the lower level. Hot Club Philly played jazz that warmed the soul, as the body heated-up with Bluecoat American Dry Gin and XXX Shine White Whiskey from Philadelphia Distilling. A relaxed atmosphere layered itself with ample chunks of fudge from Betty's Speakeasy, cream-layered cakes from Night Kitchen, and baskets of spice-drenched cookies from Cookie Confidential.

So speak easy, my friends. May every city in America take a lesson from Philadelphia. When the city's best food and beer gets into the soul, undying loyalty is hard to shake.

Cheers!

Photos are (from top): Victory pourers include Marnie Old on right, offering education along with beer; Rembrandt's chef offers smoked pork belly; Melissa Fry of Craft Ale House pours beer for Troegs; Southwark presents Mutton, lettuce and tomato; Philadelphia Distilling serves Penn 1681 Rye Vodka, Bluecoat American Dry Gin and XXX Shine White Whiskey


You Should Also Read:
Beer Inspired by Tradition
National Liberty Museum Beer Tasting and Glass Art
Mensa Menu - Upscale Beer & Food Pairings


Related Articles
Editor's Picks Articles
Top Ten Articles
Previous Features
Site Map





Content copyright © 2022 by Carolyn Smagalski. All rights reserved.
This content was written by Carolyn Smagalski. If you wish to use this content in any manner, you need written permission. Contact Carolyn Smagalski for details.