When one thinks of beer in its earliest forms, it is hard not to be captivated by romanticism.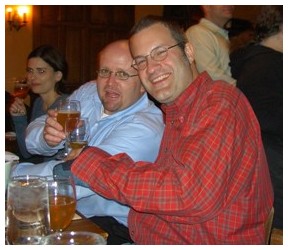 At Allagash Brewing in Portland Maine, Rob Tod installed a genuine koelschip (cool ship) in 2007 that echoes the brewery designs of the Senne Valley in Belgium, imitating traditions that were developed hundreds of years ago. You can imagine the steam rolling in waves from the surface of this Allagash beer, as it pours into the flat, open fermenter. The roughened wood ceilings and leaded glass windows display a striking contrast to the stainless steel cool ship, and serve to capture spontaneous yeast in every fissure, where it waits to casually and spontaneously infuse itself into the cooling, fermenting beer. The results are an authentic line of lambic beers, aged for a minimum of two years, and include Coolship Red, Coolship Cerise and Coolship Resurgam (a gueuze).

Coolship Red has an intense, iridescent ruby body with soapy pink head. Its tart flavors of raspberry are masterfully blended with leather, earth, and citrus notes. Coolship Cerise glows as a hazy, straw meadow, with a full nose of wild cherries and horseblanket. It titillates the tongue with apricot and sour, wild cherries and ends quickly with a satiating dryness. Coolship Resurgam glows golden and bright, emitting citrus, earthy and floral aromas, touched with light fruit and a soft tartness, without being acidic.

The brewers' desire to preserve traditional methods has been a sign of the trade, not just in today's newly awakened renaissance of craft beer in America, but also in historic records of American craft brewers of 100 years ago. In 1850, Bernhard Stroh, who had emigrated to America in 1848, established the Lion's Head Brewery in Detroit, Michigan. Like many start-ups, he brewed in his basement, crafting Bohemian-Style pilsner which he manually delivered, door-to-door. After his death, the brewery passed from hand-to-hand in the family until Julius Stroh, in 1908, became the principal of the brewery, which had taken on a new name as The Stroh Brewery Company just six years before. Following his travels to breweries in Europe to research their brewing methods, Julius adopted the traditional European style of fire-brewing, using copper kettles and direct fire, rather than steam, to heat the wort. This produced rich caramelization, but allowed the beer to remain lighter bodied.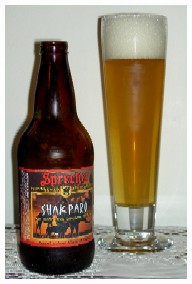 Sprecher Brewing in Glendale, Wisconsin, used this same traditional fire-brewing method in 2007 to create Shakparo Ale, an authentic West African Beer of sorghum and millet that also happens to be Gluten-free. "This fire-brewing adds flavor and color", asserted Craig Burge, head brewer who developed the style for Sprecher, feeling a bit of an adventurer as he developed two African styles for the 25th anniversary of the African World Festival in Milwaukee, Wisconsin.

Stein Beer (stein, from the German word meaning "stone") was another method used by German brewers in past history. Brewing vessels were often made of wood, making it impossible to heat the wort with direct fire. Brewers found that they could super-heat stones and drop them in the kettle, causing the beer to boil. The scalding rocks would caramelize the sugars, and some of those sugars would stick to the rocks. The beer would take on a smoky flavor, with a gentle sweetness from the malts on the sugar-coated rocks.

It was dangerous business. Porous rocks would explode, so the brewer needed to select rocks of tight, granite density. After the rocks were used for the boil, they were pulled out of the brewing vessel. In some cases, however, they were placed into the fermenter, where the yeast hungrily fed on the sugars that had formed a coating on the rocks.

Rauchenfels in Neustadt, Germany was famous for this method of brewing. In 1993, Chuck Skypeck of Bosco's Brewery began making Famous Flaming Stone Beer in his Nashville and Memphis, Tennessee locations, using Colorado granite. His was the first North American brewery that made this style on a regular basis. This bready, toffee-like beer has a subtle smokiness, and is featured as a year-round beer in all of Bosco's locations.

Tomme Arthur of Port Brewing in San Marcos, California, and Tonya Cornett of Bend Brewing Company in Bend, Oregon, collaborated on Hot Rocks Lager, a Stein Beer created to celebrate their 2008 World Beer Cup awards as Small Brewery of the Year and Small Brewmaster of the Year, respectively. The beer is a rich walnut hue, with gentle coffee and toffee flavors.

Cheers!

Photos are (from top): Tomme Arthur of Port Brewing and Rob Tod of Allagash Brewing; Shakparo Ale, fire-brewed African Beer from Sprecher Brewing

If you're into brewing, this copper chiller is a huge help to controlling temperatures and flavor - Copper Coil Immersion Chiller 25 Feet Length


Homebrewing? Nothing can be sweeter than the right equipment - 8 Gal Beer Brewing Kettle w/ Valve & Thermometer