Advice for Discussing Racism with Your Children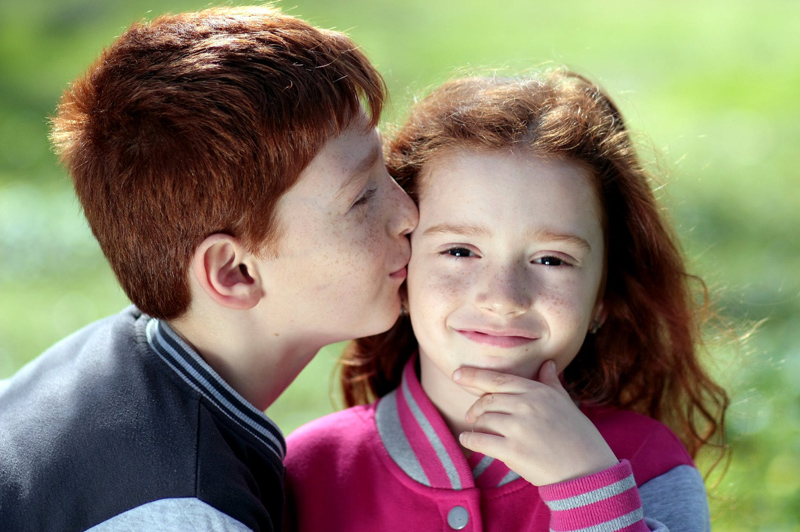 Although high profile racial incidents often dominate adult conversations, they can also provide parents with the invaluable opportunity to open an age appropriate discussion on racism with their children. To help with this difficult task, here are some kid-friendly talking points parents can use to get started:

What is racism?
One of the first and most important steps parents should take is to define racism and what classifies a person as a racist. The primary meaning of racism as defined for kids in the Merriam-Webster student dictionary is a "belief that certain races of people are by birth and nature superior to others." Subsequently, a racist is a person who believes in this doctrine. "Racism" and "racists" are common catch-all phrases that when misused can change the tone and focus of any civil discussion. Parents should help kids understand the power behind these words and teach them to be conscientious about their usage. Parents should also expand the conversation to educate kids about similar ideologies connected to racism such as prejudice, discrimination and stereotypes.

Explaining Prejudice
Prejudice or the act of prejudging someone may be a concept kids understand easier. However, parents should take the opportunity to explain that forming baseless opinions about someone is not limited to their race. A way to begin the discussion with kids is to ask them if they have ever prejudged someone or believe they have been prejudged. Give examples such as: "Have you ever thought bad things about someone simply because they didn't speak English very well?" "Have you ever not liked someone just because they were overweight or of a different religion?" Help kids understand how easily prejudgment happens and that they can be a victim of prejudice as well. Hopefully, if kids learn how to recognize and understand the unfairness of prejudice, it will inspire them to take a stand against it whenever possible.

Discrimination
Treating some people unfairly is the actionable counterpart to prejudice. Parents should build on their questions about prejudging others to what could happen next. Kids need to make the connection that prejudices fuels discrimination. Help them connect it to the greater question of fairness and how they want others to treat them. Most importantly, kids need to learn that no matter what their friends do or say, it is still their personal choice on whether they will treat others fairly or not.

Stereotypes
Stereotyping is a topic that may prove to be the most confusing for kids. It is much easier to see the right and wrong in racist beliefs, prejudice and discrimination. However, stereotypes, or widely-held, standard conceptions about a group of people, may seem ambiguous since they sometimes originate from a partial truth. What parents need to emphasize is that stereotypes, whether positive or negative, can never be completely true since it ignores individuality. Parents can teach kids that it is much more important to see individuals, rather than stereotypes based on racial identity.

Building Character
Although some parents may feel uncomfortable discussing racial issues with their children, avoiding the topic does not mean your children are not talking about it. They may even be talking about it with others who do not share your values. Don't concede your position as chief educator of your child's value system, as someone or something else will fill the void.

Corresponding topics such as bullying, which is often a result of prejudice and discrimination, as well as choosing friends are also good discussion points. Parents should remain consistent in their lessons on fairness, racism, prejudice, tolerance and choosing friends. A good rule of thumb for parents to follow is this:

Be a good example for your kids as your actions will go a lot further than your words can ever travel.



Related Articles
Editor's Picks Articles
Top Ten Articles
Previous Features
Site Map





Content copyright © 2022 by Nina Guilbeau. All rights reserved.
This content was written by Nina Guilbeau. If you wish to use this content in any manner, you need written permission. Contact Nina Guilbeau for details.