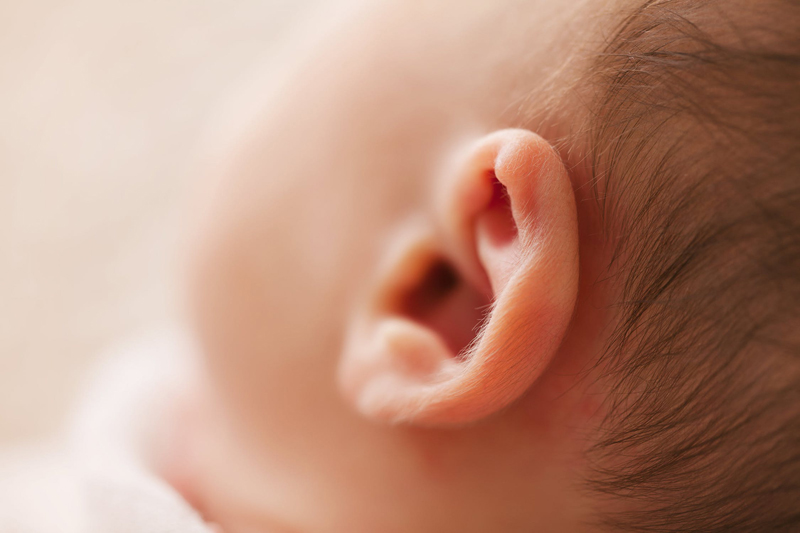 I would love a dollar for every time, when I tell someone I am deaf, they say 'pardon'. I'm not sure why they do it and they think it is funny but it isn't - although I give a courtesy laugh.

Like any culture (or sub-culture) there are 'in jokes' and there is plenty of deaf humour around which play on the differences between hearing and deafness.

There are deaf comedians who perform stand up comedy in just the same way you find them in the hearing world. You might think that any hearing person would understand this comedy, but in actual fact they may not. Facial expressions are readable and mime is ok writes a newspaper journalist who attended a Deaf stand up comedy show. He reported on some of the skits. "One is about deaf people dancing. The dance ends with Smith cradling a woman in his arms - but when he wants to whisper a sweet nothing to her, he must use his hands to do so, and … she duly tumbles to the ground"…so he can sign the sweet nothings of course! https://www.guardian.co.uk/stage/2008/oct/10/deaf-comedians. Deaf and hearing alike can see the humour in this but the journalist went on to say that the comedian's use of sign language "is integral to his meaning and I need Foley-Cave (interpreter) to follow ... his … jokes."

He continues "Many (jokes) are enacted using roleplay, … Onstage, Smith enacts a deaf person working in air traffic control; a deaf man having sex while wearing a miner's headlamp (so he can turn out the bedside light and still be able to "speak");…"

And of course, Cochlear Implants don't miss out. "… various knives and forks flying across the room to adhere to a deaf man's cochlear implants (which contain magnets). Smith does not like cochlear implants, and at one point smashes a hearing aid on the floor with a mallet, which divides his audience." https://www.guardian.co.uk/stage/2008/oct/10/deaf-comedians

Then there are Deaf Jokes
Some of the best deaf jokes I have found are those where we miss hear and this is not exclusively a deaf person's affliction!

Some years ago we had a friend come over from the USA. We showed her around and she wanted to repay us for our hospitality. She said in her broad north American accent "I've found this lovely little place which serves fresh Beer on Monday." This made not sense to me nor my fully hearing husband. A little later in the conversation we realised what she had actually said was she'd found this lovely little place which serves fresh Barramundi. In this instance the communication was lost in the accent. But when you are deaf there are just so many more places where misunderstanding can occur and sometimes these can be embarrassing but also funny.

There are deaf jokes, which take a twist on hearing situations. Here's a few I found on the internet.

- If a deaf person swears, does his mother wash his hands with soap?

- A middle aged couple went to the doctor to prepare for their thirteenth child and the Dr told them that they had reached the age where they should consider family planning. He says, "We have so many children because of her poor hearing". Asked to explain, he says "When we go to bed at night I always say "shall we go to sleep or what?" - she always replies "what?".

- A deaf couple check into a motel and go to bed early. The wife wakes her husband in the middle of the night complaining of a headache. She asks him to go to the car to get some aspirin from the glove box. Groggy with sleep, he struggles to get up, puts on his robe, and leaves the room to go to the car. He finds the aspirin, and with the bottle in hand he turns toward the motel. But he cannot remember which room is his. After thinking a moment, he returns to the car, places his hand on the horn, holds it down, and waits. Very quickly the motel rooms light up... all but one. It's his wife's room, of course. He locks up his car and heads toward the only room without a light on. https://www.start-american-sign-language.com/deaf-jokes.html

- Two deaf men are signing to each other. The first man asks, "What did your wife say when you got home late last night? The second man replies, "She swore like crazy!" And the first man asks, "What did you do then?" And the second man replies, "I turned out the light." https://www.start-american-sign-language.com/deaf-jokes.html

Humour is one way people get meaning from reality. Class and sub-culture comedy is one way we 'get back' at those who have more than us or think differently. Through humour we can laugh at ourselves and be laughed at without being ridiculed.

You Should Also Read:
The nuances of Jokes
Spoonersims, knifersims and forkerisms
Mondegreen


Related Articles
Editor's Picks Articles
Top Ten Articles
Previous Features
Site Map





Content copyright © 2022 by Felicity Bleckly. All rights reserved.
This content was written by Felicity Bleckly. If you wish to use this content in any manner, you need written permission. Contact Felicity Bleckly for details.