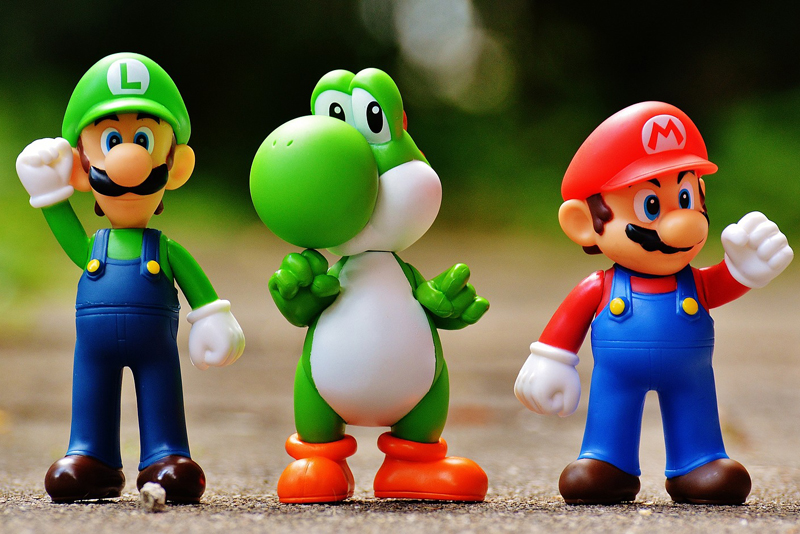 Bust-A-Move Bash! for the Wii takes a classic bubble-bursting arcade game and brings it to the Wii. How much you love it depends how hooked you are to this style of gameplay.
If you've played games on any platform you've probably come across this style of gameplay. It is found everywhere. There are rows of colored bubbles on the top of the screen. You have a bubble launcher on the bottom part of the screen. Your aim is to get three or more bubbles of the same color to touch. If you do, all of those bubbles will "fall down". Over time you clear the screen of all bubbles if you're good enough.
I think part of my issue is that I've played this game SO many times on so many different platforms - and in many cases it is done far better than it is presented here.
The sound is annoying. It is a high-pace, electronic kind of song which gets annoying very quickly. Even kids must wear down after hearing this too many times. I'm not sure anybody could find this enjoyable.
I'm a fan of the Wiimote and use it on many games. Here it gets frustrating. You're trying to arrange a bank shot off a wall and it just doesn't go properly. This game is all about making those angles work. When the controller gets in the way, it's not fun.
The backgrounds and menus are sub-par. So many other Wii games do amazing jobs with the menus and graphics. Here they are simple and cheezy. They don't even have to be special! They just have to be professional looking, and they are not.
Add in flying saucers which zoom across your screen to distract you, and not a lot of variety in the game play, and I'm just not connecting with this one. Again it's not that I mind the premise! I own several "bubble" style puzzle games and enjoy them as well as Tetris. I like strategy games. I like that they're good for all ages. But the implementation of this one is just not up to standards.
So absolutely if you love this style of game, I recommend you get yourself a copy of ANOTHER VERSION of it. This one here is not nearly the best option available.
I purchased this game with my own funds for the purpose of doing this review.
Buy Bust-A-Move Bash! From Amazon.com


Related Articles
Editor's Picks Articles
Top Ten Articles
Previous Features
Site Map





Content copyright © 2022 by Lisa Shea. All rights reserved.
This content was written by Lisa Shea. If you wish to use this content in any manner, you need written permission. Contact Lisa Shea for details.