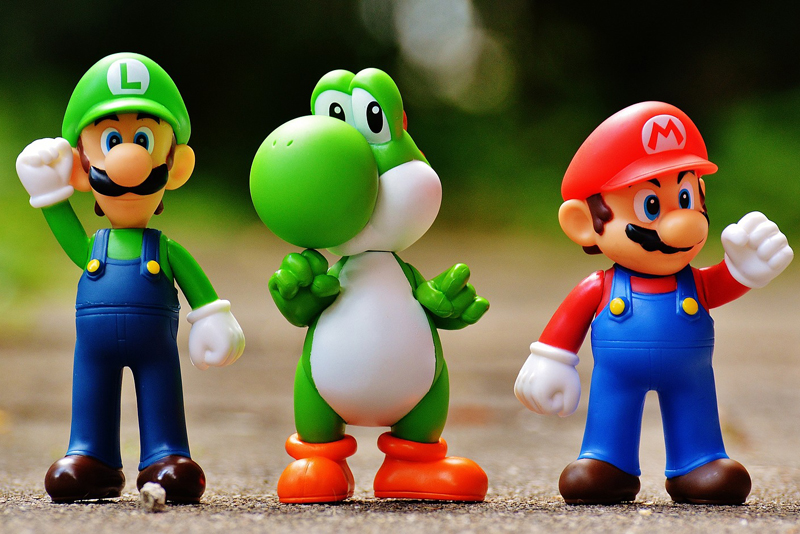 World of Zoo for the Wii is a delightful game where animals are cared for, played with, and even customized to look exactly the way you wish.
This isn't a complicated game where you have to memorize the ratio of protein-to-fat to feed your tiger, or exactly how to create the ideal grassland habitat for your giraffe. Rather, this is aimed at the player who simply wants to enjoy their animals.
You begin with the animals. Would you like your tiger to have purple stripes? How about a giraffe with a green body to blend in better with the grass? You can do it! Make the perfect animals that you adore, and then set them loose in their exhibits.
You can watch the penguins slide down into their icy swimming pool, watch the lions frolic around, and come to know and love each of them. Toss them food. Change their play area around to keep them interested. Take photos of them. You could just sit back and watch them for hours, sort of like a live, always changing screensaver or aquarium.
If you're the type who loves the in depth interaction of some of the advanced sims out there, be warned that this game won't give you that kind of an experience. It's not its purpose. So that audience might not find this immersive enough.
However, for the group of people who enjoy simply playing with their critters, sort of like virtual pets that you can nuzzle under the chin and hear them purr, then World of Zoo has a lot to offer. The animals are cute and cuddly. The environments are welcoming. The animals seem to honestly enjoy romping around in their areas and playing with each other. There's little "harm" you can do - you're not worried about your animals eating each other or mauling a zoo-keeper. Instead, you simply ponder which toy to let them play with next.
Highly recommended for all ages. This is often the game I pop into the Wii when guests come over, to show them what the Wii is like. They end up getting hooked for hours!
I purchased my copy of World of Zoo with my own funds for the purpose of doing this review.
Buy World of Zoo from Amazon.com


Related Articles
Editor's Picks Articles
Top Ten Articles
Previous Features
Site Map





Content copyright © 2022 by Lisa Shea. All rights reserved.
This content was written by Lisa Shea. If you wish to use this content in any manner, you need written permission. Contact Lisa Shea for details.