Paper Mario - The Thousand Year Door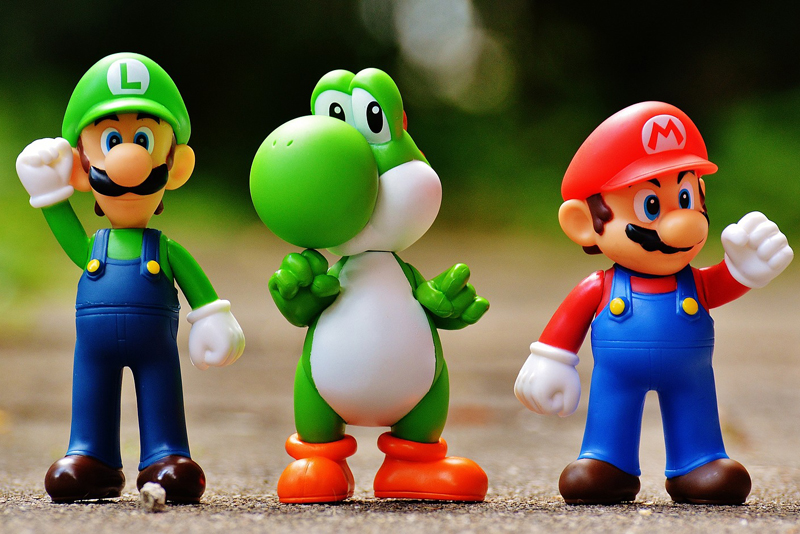 It's extremely unusual for a game to still be fun and enjoyable eight years later. Paper Mario - The Thousand Year Door is one of those games. And best of all, this GameCube game plays perfectly on the Wii.
Yes, the graphics are a little dated - but this is Mario after all. We expect Mario games to be cute with simple graphics. The paper-style atmosphere means that we can fold, spindle, and mutilate all to great effect. We have Mario, Princess Peach, and all our favorites roaming through the universe.
This is an RPG, so there is a lot of character building going on. And a LOT of dialogue. Don't expect to race through jumping on mushrooms' heads. Instead, you talk to people, figure out what is going on, build up your stats, and learn combat techniques.
That's not to say it's complicated. It's nicely set so that even younger kids will figure out what is going on. But thought is definitely involved. The gamer has to read, to absorb the story, and figure out the clues. Just where should they go next? What is the quest all about?
If you're playing it on your Wii, you CANNOT use the standard Wiimote controller. Instead, you want to get a wireless GameCube controller. One part - a small box-like item - will plug into a port on the very top of your Wii unit. The other part is the controller that you use. This will have an A, B, X, and Y button set on the right, and a thumb-joystick on the left. You can find these in most stores, and it's absolutely necessary for your Wii to play this GameCube game. Also, it's good to have a GameCube memory card. That way you keep your GameCube games organized.
I'm an adult and I enjoy this game, so it is well designed for all ages. There's enough story to keep you curious. That's not to say that it's all logical. Mario shows up and promptly hands his treasure map over to a stranger to look at. This college girl's ability is to "tattle" on people. And her way of rewarding strange men is to kiss them. Some of this is a bit questionable. But still, if you look past some of these stereotypes, the gameplay is fun, and that's a testament to how well these developers made the game so many years ago.
Well recommended.
I purchased Paper Mario - The Thousand Year Door with my own funds in order to do this review.
Buy Paper Mario - The Thousand Year Door from Amazon.com


Related Articles
Editor's Picks Articles
Top Ten Articles
Previous Features
Site Map





Content copyright © 2022 by Lisa Shea. All rights reserved.
This content was written by Lisa Shea. If you wish to use this content in any manner, you need written permission. Contact Lisa Shea for details.