Craft Brewers Conference Supports U.S. Craft Beer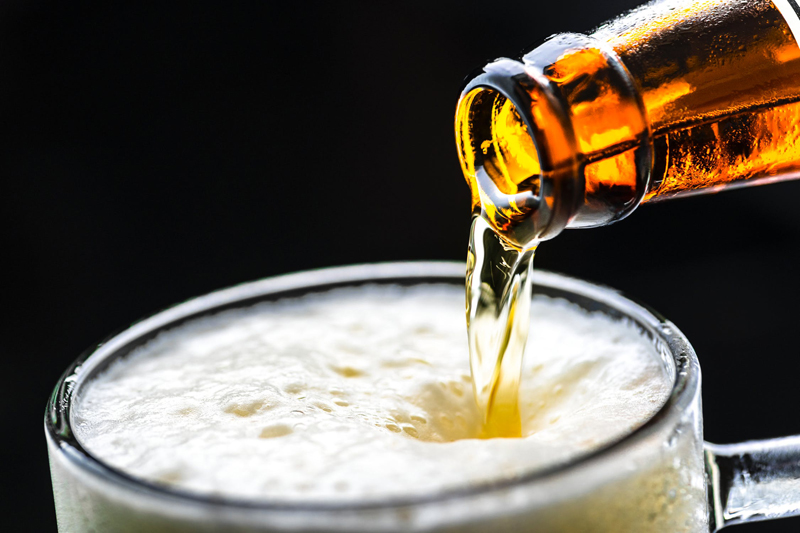 San Diego, with its mild climate and relaxed attitude, was an unexplored city to me prior to the World Beer Cup and Craft Brewers Conference in 2012. The delicate fragrance of roses, growing in abundance around the Town & Country Resort, took a back seat to the mild aroma of fresh beer. "This is my first day back to work after a long weekend," the cashier in the gift shop remarked. "The beer people must have been here. I can smell it in the air."

She went on to tell me of her introduction to craft beer, the last time the Craft Brewers Conference was held at the resort. "A woman beer writer kept bringing me different beers to sample," she said. "That wasn't you, was it?" I admitted it was not, but was quite pleased to hear that one of my fellow "beer"istas was spreading her love of good beer.

The Craft Brewers Conference has come a long way since the first one at Denver's Fairmont Hotel in 1984. The Brewers Association reported only 100 craft breweries in the United States in 1988. In fact, there were only eight craft breweries in 1980, so that number had remarkable growth in only eight years. Recent figures paint an astounding picture, indicating that the number has climbed to 2,051 operating breweries in April, 2012. Of those breweries, 2,000 are craft breweries and 51 are domestic non-craft breweries.


'What makes it a craft brewery?' you might ask. Craft brewers are small, independent and traditional. Many craft brewery owners started making beer with a simple homebrew kit and, somehow, became caught-up in the science and creativity of the hobby. The vision of building a small business is part of the American dream, one which many huge business conglomerates have tried to quash in recent years. But among craft brewers, that dream has proven to be a very big part of reality.

At the Opening Session of the Craft Brewers Conference (CBC), Charlie Papazian, founder and President of the Brewers Association, spoke of "the many opportunities for continued and sustained growth" in the craft brewing community, based on technology, innovation, service, efficiency, and investment in education. He spoke of investment opportunities, developing relationships with distribution networks, and building efficient pipelines for supply chains. "There is value in the physical and mental sweat we put into our business," he continued.

This message was echoed by Mayor Jerry Sanders of San Diego and Congressman Peter DeFazio, co-chair of the House Small Brewers Caucus, the only bipartisan caucus in Congress. "I think of beer as the solution to our national problems," said DeFazio, as he talked of the infusion of jobs and the economic growth provided by today's craft brewers. He noted that exports of beer have gone up 86%. "You're helping us with our international trade deficit," he added emphatically.


Mayor Sanders has streamlined and reformed the business of running the city. Figures indicate that San Diego is "a sunny heaven for suds lovers," he said. With ten craft breweries in the city and 60 in the region, growth of the beer community displays a healthy trend. Six of those were new starts in 2011. "This is just the beginning," he said, "as more people become educated about beer." For those who have been brought up on commercials that promoted guzzling massive amounts of beer, this may seem a bit odd, but the mayor continued to echo respect for the small craft brewers. "You have elevated the making of beer into an art form," he continued.

The Brewers Association organizes the Craft Brewers Conference as a forum of education for craft brewers nationwide. Throughout three days, numerous seminars cover topics from brewing and beer styles to equipment, the economics of starting a business, exportation, regulations, and pairing artisanal cheeses with craft beer. The CBC is paired with BrewExpo America, a trade show geared toward showcasing products that give craft brewers a cutting edge in the business of beer.

Every second year, the World Beer Cup becomes an added event, with judging conducted for a full two days before the CBC begins. In 2012, an elite field consisting of 211 judges from 27 countries came together to select the champion beers. Sixty-seven percent of the judges were from outside of the United States. In blind tasting sessions, they evaluated 3,921 beers in 95 beer style categories. Those entrants were brewed in 799 breweries from 54 countries and 45 states in the USA. Top beers are granted Gold, Silver and Bronze Awards at the World Beer Cup Gala Awards Banquet on the closing day of the CBC.


Champion Brewer and Champion Brewmaster awards are also given to those with the highest points. In 2012, winners were:

Small Brewing Company - Brauerei Michael Plank, Laaber, Germany; Brewmaster Award: Michael Plank

Mid-Size Brewing Company - Firestone Walker Brewing Company, Paso Robles, California, USA; Brewmaster Award: Matthew Brynildson

Large Brewing Company Category - AB InBev, Belgo-Brazilian multinational; Brewmaster Award: Claudio Ferro

Small Brewpub Category - Iron Hill Brewery & Restaurant-Media, Pennsylvania, USA; Brewmaster Award: Iron Hill Brewery Team

Large Brewpub Category - Pelican Pub & Brewery, Pacific City, Oregon, USA; Brewmaster Award: Darron R. S. Welch

The World Beer Cup rightly deserves the title as the "Olympics of Beer" for the diversity it supports and rewards.

Cheers!

Photos are (from top): Congressman Peter DeFazio (center) with Jim Ottolini and Dan Kopman of St. Louis Brewery/Schlafly Tap Room, St. Louis; Beer Fox Carolyn Smagalski with San Diego Mayor Jerry Sanders; Charlie Papazian, Founder and President of the Brewers Association; Brewmaster Darron Welch, accepting award as Champion Brewmaster for a large Brewpub, Pelican Pub of Pacific City, Oregon

You Should Also Read:
What is an American Craft Brewer ?
Savor 2011 - American Craft Beer & Food
Training for Sensory Identification in Beer


Related Articles
Editor's Picks Articles
Top Ten Articles
Previous Features
Site Map





Content copyright © 2022 by Carolyn Smagalski. All rights reserved.
This content was written by Carolyn Smagalski. If you wish to use this content in any manner, you need written permission. Contact Carolyn Smagalski for details.