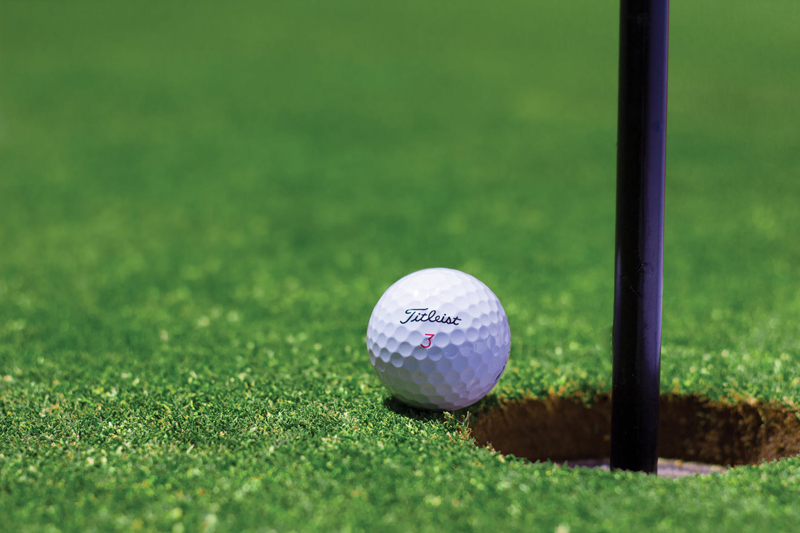 I received an email from Paulette Firestone from New York with a new game she devised with her golf group. She called it "Holey Holey". I will try to explain it as well as I can, as she said all par 3's any ball within 15 feet would be an automatic birdie. Now she almost lost me right there but then you can say Holey Moley I will take that one. So if you are within 15 feet of the hole on your drive you score a birdie. I think I will like this game.

Now this is how she wrote the next part. The par 5's have two pin placements - choose the one you are closest to for the score. Now you have to think about that for a minute or two, she means they had the course workers put two pin placements on each of the par fives. Now that is a feat in itself to have the course management agree to this unusual game. As she said wherever your ball is the closest to any of these pins you mark your score when you hole it out. Holey Moley that is a good one.

Then she added, all the 9th holes (we have three nines) had an extra large hole. She added that the format sheet had a picture of a huge hole that I found on line. Now I had to think about that for awhile. I know we had 27 holes here at our course at one time before the flood so would have had three ninth holes. I know when I played in Iowa we would have a couples night format scramble with an eight inch cup cut into the green. I understood that they played all 27 holes for this event in one day. Paulette told me they had so many sign-up they used the whole course assigning players starting on each of their three nine holes.

Then she added, We played it as a scramble…..threesomes had to have one person on each hole take two shots. I understood as we also have played that in a scramble. She also mentioned that the gals loved it so much and suggested they try this game Holey Moley again.

Now I was with her all the way until the cutting of different holes in the greens and the large size cups cut into the greens. I don't know if our Manager would agree with this as a one day tournament. We do not have as many members so could not tie up the whole course. She told me their Management agreed and new holes were cut in these specific par 5 greens plus the large hole on each of the ninth holes. Paulette is very creative in thinking up new games to interest her golfers. I am thinking of trying this but I will use special card board cut outs for the extra holes in the green and bigger ones for the 9th hole.

Keep trying new things as Paulette says they had so many sign up they had to use the whole course for their event. Trying new games will help spark up your membership and bring them out for a fun golf game. Thanks Paulette and send more games any time.



Related Articles
Editor's Picks Articles
Top Ten Articles
Previous Features
Site Map





Content copyright © 2022 by Letta Meinen. All rights reserved.
This content was written by Letta Meinen. If you wish to use this content in any manner, you need written permission. Contact Sandy Eggers for details.