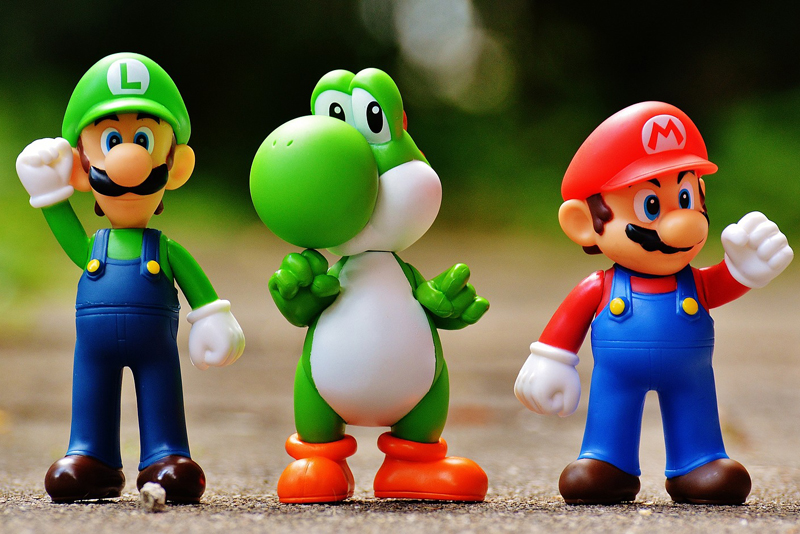 Turok Evolution for the GameCube is rated M for Mature - but ten year olds play it. Learn more about this dinosaur-killing game and why it's an intriguing mix of styles.
First, let's make this clear. This game IS RATED MATURE. That is higher than Teen. It means that only older teens - ideally 18 and older - should be playing this game. The sole reason this game earned this rating - and remember this was back in 2002 - was for the blood and gore.
Which is interesting, because you can turn off the gore in the settings. But of course you can turn the gore right back on again, too. So if your desire is to keep nasty gore away from kids, then this is NOT the game to get.
So, that being said, the game is all about killing dinosaurs in nasty, bloody ways. Not all dinosaurs are bad, which is pretty neat. There are friendly little gentle dinosaurs. There are hopping frogs and slow-moving geckos. And the on the other hand there are bands of velociraptors surrounding you in teams to mow you down. The gentle stegosaurus might munch happily on its grass as you meander by, while the territorial triceratops plows after you with that nasty horn of his.
You start with simple weapons - club, arrow - and ammo is limited. So you have to be cautious about blasting away at stampeding dinosaurs. It's better to creep slowly and aim carefully. As you move through the game you get a plethora of quite fantastic firepower.
Oh, and you get to fly too, on the back of a pterosaur.
The graphics are reasonably good for the GameCube world. They might not seem as current as modern systems, of course, but that doesn't hurt the gameplay much. It's like playing any older game - you immerse yourself in that environment and enjoy it for what it is.
It does play on the Wii. That's where we did our latest round of testing of the game, to see how it held up. You do have to buy a separate GameCube controller, though, in order to play the game. You can't play with the WiiMote.
The game does expect you to have quite fine motor control for aiming and jumping. Even the earlier missions require precise jumping activity to progress along. So if you're more a blast-away type and not one to enjoy ledge jumping activities, be aware that you'll have to deal with those here.
Also, the game can have some fairly artificial world limits which are made up of impenetrable grass. It can get frustrating sometimes, when it's not obvious where you can and cannot go.
But with that being said, the game is a lot of fun, and those who love dinosaurs will enjoy interacting with a variety of them. Again, just be aware of the high gore content.
Rating: 8/10
I purchased this game with my own funds in order to do this review.
Buy Turok Evolution from Amazon.com


Related Articles
Editor's Picks Articles
Top Ten Articles
Previous Features
Site Map





Content copyright © 2022 by Lisa Shea. All rights reserved.
This content was written by Lisa Shea. If you wish to use this content in any manner, you need written permission. Contact Lisa Shea for details.