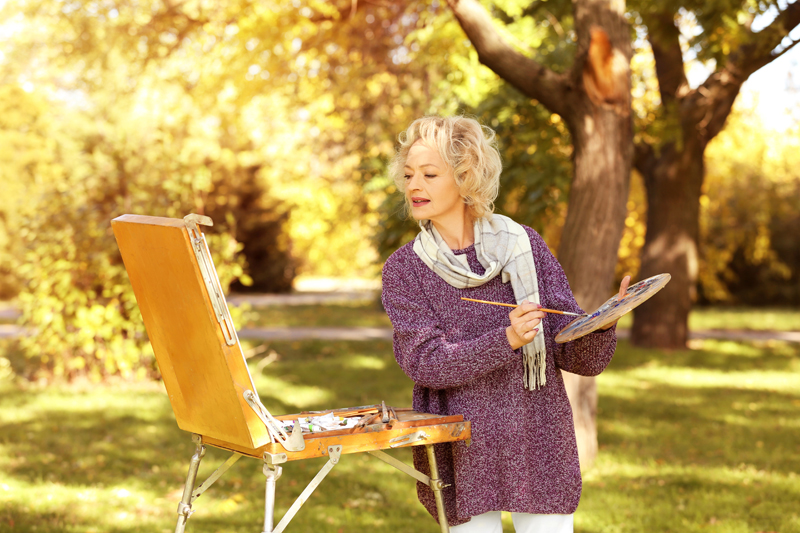 Many older adults are targeted for fraud since we are likely to own a home and have accrued a nest egg. Consequently, it's in our best interest to learn all we can about how to avoid becoming a victim and protect our quality of life from criminals.

Statistics show that older adults attract numerous types of frauds including: health care and health insurance; counterfeit prescription drugs; funerals and cemeteries; anti-aging products; telemarketing; internet; investment; and reverse mortgage scams.

Some scammers come door-to-door offering great deals if you let them do the work "right now"—e.g., tree removal; roofing, resurfacing the driveway; and other household projects. Before we allow anyone to do work in or around our home, we must check them out with the Better Business Bureau, other watchdog groups, or with references from people we know. Honest companies and individuals will not use undue pressure to acquire work from customers and are willing to return at a later time.

The FBI says that pursuing con artists who prey on older persons is a problem for numerous reasons. Older adults are less likely to report a fraud because many of us are not sure where to call, are ashamed we were scammed, or sometimes don't realize we have been victimized until weeks later. Some of us are afraid that involvement in a scam will reflect poorly on our ability to conduct business, especially to other family members; we would rather "take the hit" than put our independence (and pride) at risk.

If we are age 60 or older—and especially if we are older women living alone—we may be a special target of fraudulent telemarketers. It's very difficult to get our money back if we've been cheated over the telephone, so it's important to take active steps to fight back. Be sure to:

•Never send money or give out personal information such as credit card numbers, bank account numbers, dates of birth, or social security numbers to unfamiliar companies or unknown persons.

•Thoroughly investigate a charity before making donations, even ones that seem familiar. It's better never to pledge money on the telephone until we've done the research. Donations are often used for exorbitant salaries rather than for our preferred programs. One extensive site that rates charities is: www.charitynavigator.org .

•Pay only when the job is complete with regard to work around the house.

If you have knowledge of a fraud, report it immediately to your state's Attorney General's Office. Let's do all we can to prevent criminals from scamming other older folks. The FBI has informative websites on the subject of fraud, and one specifically concerns older persons: www.fbi.gov/scams-safety/fraud/seniors.



Related Articles
Editor's Picks Articles
Top Ten Articles
Previous Features
Site Map





Content copyright © 2022 by Patricia Villani, MPA, PhD. All rights reserved.
This content was written by Patricia Villani, MPA, PhD. If you wish to use this content in any manner, you need written permission. Contact Patricia Villani, MPA, PhD for details.