Newman's Lite Sesame Ginger Salad Dressing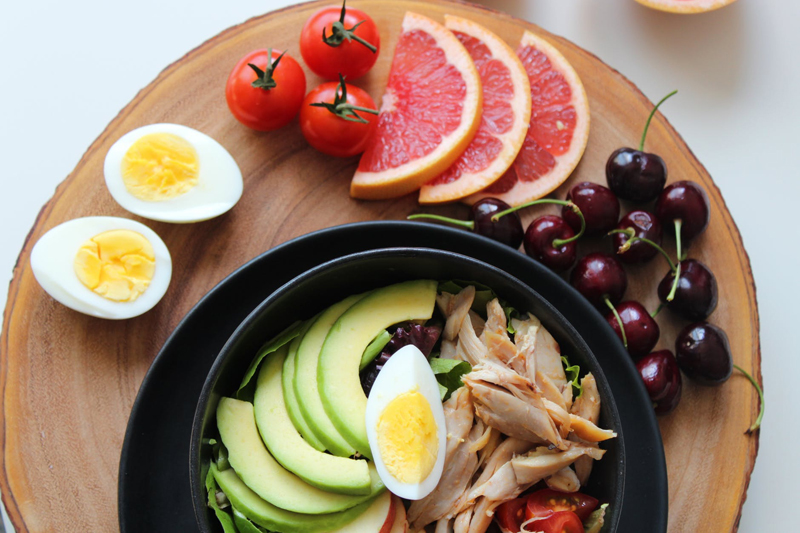 I adore ginger salad dressings at Japanese restaurants. I thought the Newman's Own sesame ginger salad dressing would be a perfect fit for me. Here's what the results were.
The label claims this dressing has 75% less fat and 56% fewer calories than a normal dressing. Of course this would all depend on what your normal dressing was! For a single 2 Tbsp serving you get 35 calories, with 1.5g of fat. There is 5g of carbs, with 4g of that being sugar. There is 0 protein, 0 cholesterol, 0 saturated fat, 0 trans fats, and 330mg of sodium.
On the nutrition side, you get 2% of your iron and nothing else. No vitamin A, no vitamin C, no calcium, etc.
So in that sense it's about equivalent to if not slightly less healthy than other salad dressings in my cabinet. That sugar content is fairly high. The lack of nutrients is sort of sad. The sodium is also fairly high.
How does it taste?
Again, I was probably their ideal target audience. I adore ginger dressings. I love sesame. I could eat gobs and gobs of ginger dressing :). But here, I'm just not sure. Definitely it is good. But is it great? It's a bit heavy tasting. And sweet. Its third ingredient is sugar. And then in its ginger pulp, its second ingredient is cane sugar. So sugar is in there twice, in two separate categories. Plus the primary ingredient in the soy sauce is wheat.
It just doesn't taste fresh and light to me. It feels thick. And sweet.
Now, I'll add two caveats to this.
First, I adore the Newman brand. They give oodles of money to charity. So I will support them in any way I can. I use many of their other dressings. So I give them kudos for trying a ginger dressing. I just don't feel this one is up to their standards yet.
Also, I will always say that eating any salad is better than eating no salad. Salads are absolutely critical to a healthy lifestyle. So if you simply don't like any other salad dressings, and this is what you love, then have at it. It's a minor sacrifice to deal with the carb and sodium counts here. If this is what it takes to get a salad into you, then eat that salad. There is no way that your choice should ever be "not eat a salad" vs "be slightly iffy about the dressing you adore". Eat that salad.
So with that being said, I do like other salad dressings. And I like other Newman salad dressings. So as much as I adore the idea of ginger salad dressing, this one here is not high on my list.
Come by our forums and let us know what salad dressings you adore!
Lisa Shea's Library of Low Carb Books


Related Articles
Editor's Picks Articles
Top Ten Articles
Previous Features
Site Map



Follow @LisaLowCarb
Tweet





Content copyright © 2018 by Lisa Shea. All rights reserved.
This content was written by Lisa Shea. If you wish to use this content in any manner, you need written permission. Contact Lisa Shea for details.