5 Tips for Ethnic Skin Care at The Beach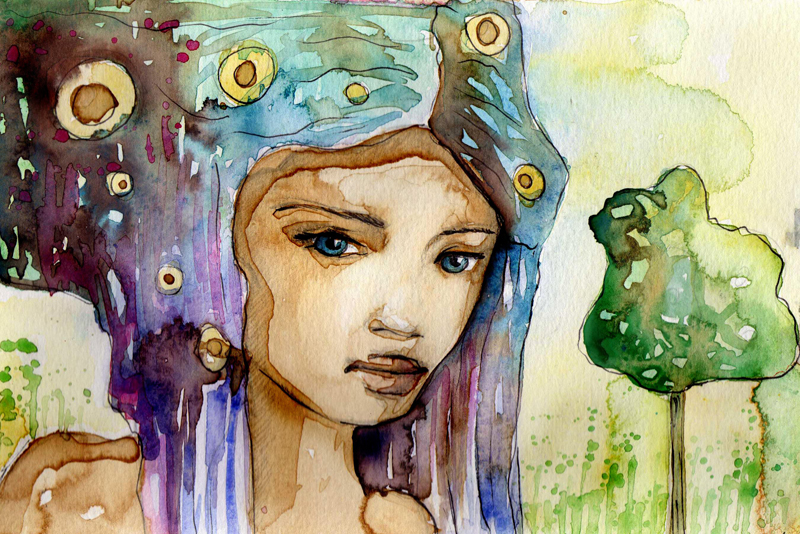 It's that time of the year when you'll want to get to the beach and have hot fun in the summertime. It surprises me that with all the talk of Vitamin D deficiency , there are actually people that don't want to drink up some sun rays and have fun.
There is a way to do it and not get shaken, baked and burned. Let's take a look at 5 of them:
1.
Sunscreens
- There's no questioning this move, you need to have a sunscreen on hand when venturing out to the beach. It helps protect your skin from the UVA/UVB rays that can both feed and burn your skin.
A good sunscreen can also help minimize the appearance of dark spots and freckles. Yes my ethnic beauties, you are capable of getting freckles. A lot of you have used coconut oil or a blend of carrier oils as opposed to the more traditional sunscreen products for years. If it's worked, great! If you've tried this method and found that your skin burns, it's time to take a new approach.
2.
Time Spent in the Sun
- Yes, there is actually a time line in which you should spend enjoying the sun's beauty. For a full on sun bathing approach, that's being in the sun under no covering, 15 to 20 minutes. That's it!
Now if you'd like to enjoy the warmth of the sun a bit longer, be sure to have some type of overhead covering. An umbrella or mesh tent that allows the sun to filter through at a controlled pace will work. You're covered, yet still able to enjoy the warmth of the sun and the beauty of the beach.
3.
When to Sun Bathe
- It's best to enjoy the warmth of the sun in the early morning, between sunrise and 10:00 AM and late afternoon/early evening - between 4:00 PM and sunset. I can hear you now saying: "I've missed the best part of the day on the beach." Not really! If you'd like to experience the possibility of full on burn, yes you have.
However, if you'd like to take in the warmth of the sun without experiencing it's ability of damaging your skin, these are the best times to do so. The sun's rays find a way to filter through every crack and cranny, which means it's capable of filtering through your clothing as well as open curtains and windows. You'll still be able to enjoy it's warmth on your skin, just not to the point of lying on the beach and being baked in it.
4.
Wear a hat
- Whenever you're at the beach, the bigger the brim, the more protection your skin will get, especially your face. Your elders didn't just wear their hats for style and fashion, they understood the sun and what it was capable of doing to their skin and hair.
5.
Stay Hydrated
- Water, water, water, water! Don't think of going to the beach without water to drink. While part of your time will be spent in the water, you should have at least a gallon of water on hand to drink.
The sun will have you sweating and releasing fluids from your system. When you don't replenish your body with water, it can easily send you into dehydration. Not soda, fruit drinks, beer or alcohol … Just Water!
That's it for this week. Enjoy the beauty of the sun, in moderation that is, and give the tips a try. Your skin will thank you for it.
Until Next time …
Dedicated To Your Beauty
Juliette's Website
https://www.nyrajuskincare.com


Related Articles
Editor's Picks Articles
Top Ten Articles
Previous Features
Site Map





Content copyright © 2023 by Juliette Samuel. All rights reserved.
This content was written by Juliette Samuel. If you wish to use this content in any manner, you need written permission. Contact Juliette Samuel for details.