Wearing a hearing aid and Cochlear Implant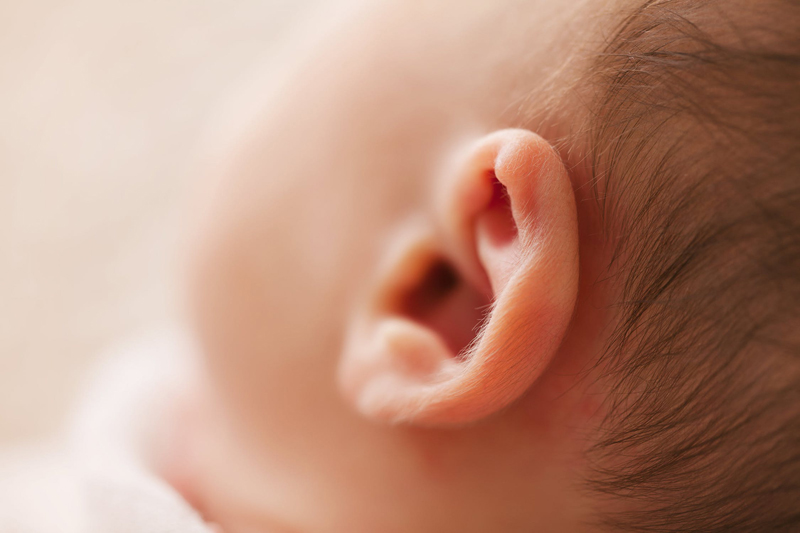 When cochlear implants were first available only one ear was implanted. This meant many people who still had some hearing in their unimplanted ear could have been helped with a hearing aid. But it was the audiologists' and surgeons' professional opinion that it was better to focus on the Cochlear implanted ear and not to wear a hearing aid in the other ear.

A lot has changed since those early days and the importance of creating the hearing experience to be as close to normal as possible is recognised. These days those with only one cochlear implant are encouraged to continue using a hearing aid in their unimplanted ear. This means many people now find themselves bi-modal – or wearing a hearing aid in one ear and a cochlear implant in the other.

I asked people who have or used to have Odd Ears! how they find it.

1. What is the sound like between the two ears?
Initially I didn't notice any great difference in sound, but it was just a slow spiral downhill for the hearing aided side. Hearing with my Cochlear Implant was far superior to hearing through a hearing aid and my implanted ear basically 'took over' hearing duties. I have spoken with a few others re this situation and they all said similar. Bob

I had a left CI and right hearing aid for some years, which was quite OK until the right ear went from 80% normal to 2%. Dick

2. Can you notice a sound timing difference?
At times yes, usually when sound is coming through an amplifying system that does not have a 'loop' Then there seems to be a very slight delay, one may say, a slight echo. Strange as it may seem, it is my cochlear that seems to echo. Whether this is because of the difference in 'tone' levels I do not know. It doesn't bother me. Barnie>

3. What is the quality like in each ear?
Barnie has always worn bit-lateral hearing aids. "I always expect sound through both ears." When he had his cochlear implant, he continued with the practice. He reports this: There is a distinct difference between my hearing with a hearing aid and a cochlear implant. I put it down to the fact my cochlear side gives me the full range of hearing, from lowest to highest, while my hearing aid only produces sound in the lower ranges although with a digital aid this extends a little more.

I had both at the same time and cannot remember much, except I think the normal hearing aid sounded more natural, but that's not fair because I was used to aids, so naturally the implant was different. David

4. Can your brain bring the two technology sounds together?
After 4 months it all clicked- my 'plastic brain' adapted; each day sounds became more and more natural, I originally could not tell nor did I prefer my CI or HA but unknowingly as time went by, my CI began to take over my whole hearing world. Also (unknowingly) there was a balance of sound. Even though the HA by itself remained unclear, I knew there was sound all around. For the remaining months before my 2nd CI I was often amazed how my brain adapted the use of two technologies yet the outcome remained natural and positive. I found music was much better with two Cochlear Implants compared to a CI and HA. The sounds of violins and cello brings tears to my eyes. CI and a HA just never seemed to capture music as well. Sue

5. Do you favour a hearing aid or your CI and if so why?
I choose never to wear my hearing aid in the non-implanted ear. After 10 years of them, I loathed them and was very happy to just go with the CI. I have never regretted it and love that I look 'normal'. None of my CI friends wear a hearing aid in the other ear. Michael

6. Would you prefer to wear one or the other?
I hated my first the CI for four months, I actually at times just preferred my HA often thought I had made an irreversible mistake to have a CI. But then my brain kicked in and now I wouldn't be without either of my CIs.Sue
I always put on my Cochlear processor first, but I also immediately don my Hearing Aid because I prefer bin-aural sound. My cochlear processor gives the full range of sound and unfortunately for me, I now hear the 'feed-back' of my hearing aid, with my cochlear processor, (bloody annoying isn't it!). However, hearing this allows me to fix it 'pronto' relieving the agony of the others in my company. Barnie

The old ear pieces for my hearing aid had to be jammed painfully into position. I hated wearing them Dick.

7. What does the CI give you which a hearing aid doesn't – and vice versa.
Bob told me he was only bi-modal for a short time. In the initial few weeks after switch on, I found it beneficial, but as each day progressed and my brain accepted the CI, it was obvious that the hearing aid was no longer beneficial. Bob

I know immediately if one is not switched on, or the battery is flat. I don't hear as well and need to replace the battery immediately.Barnie

8. Can you do things with one ear and not the other? (ie telephone)
I don't try. I use my land-line and mobile phones on speaker and listen with both ears. I have reached the age when a private conversation in not necessary. In fact, others in hearing range can help me. If I am really unable to hear I resort to text (painstaking and usually ends with a dry and sore tongue, requiring a beer at the earliest). Barnie

I spent 2 years with a HA (left) and CI (right- my choice as my worst ear but both ears were clinically the same) between 2004-2006. In my 'deaf' history, I refused to use a phone since 1995, but I always preferred my left when I had to use one in an emergency. All phone calls are from my right preferably as I feel the left isn't quite as clear-is that physiological or psychological?? I have no idea. Sue

My cochlear speech processor and my hearing aid are, more important than my credit card, I don't leave my bedroom without them. The dual system seems to be function well for me. Dick

I have become a hearing person but to enable me to remember who I am as a deaf person I often leave my CI off all morning when no one else is home to appreciate once again the marvels of Prof Clark's invention. Sue

From the comments it seems that wearing a Hearing Aid and Cochlear Implant Processor is a benefit at least in the short-term. However, as most people find their hearing deteriorates, then their hearing aid becomes less and less viable for providing good hearing.

You Should Also Read:
The stigma of hearing aids
Using a hearing aid
To hearing aid or not


Related Articles
Editor's Picks Articles
Top Ten Articles
Previous Features
Site Map





Content copyright © 2023 by Felicity Bleckly. All rights reserved.
This content was written by Felicity Bleckly. If you wish to use this content in any manner, you need written permission. Contact Felicity Bleckly for details.