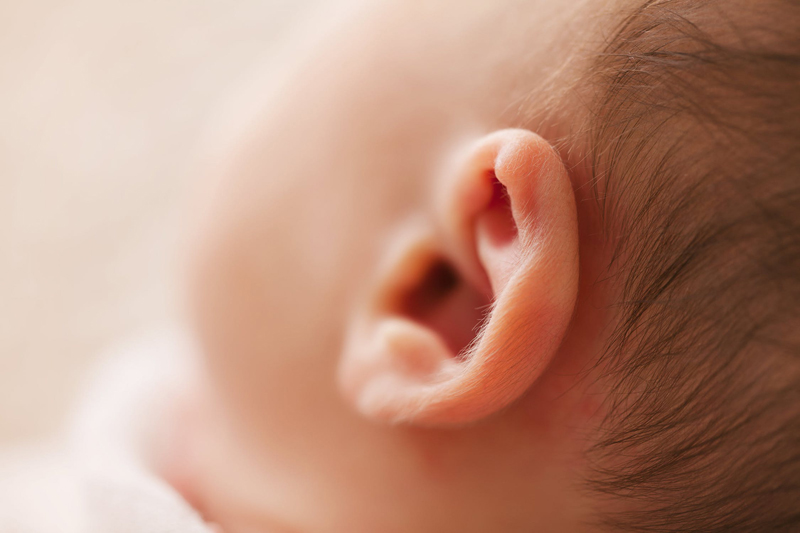 I started to go deaf at the age of 42 and over the next 20 years my hearing continued to deteriorate significantly. I now have a hearing aid (HA) in my left ear, with frequency transposition for those mid-range frequencies where I am very deaf, and a cochlear implant (CI) on my right side.

When my CI was first switched on, I thought the sound was tinny. All those high frequency sounds that I had not heard for so long made voices sound electronic. Then the audiologist told me to turn on my HA and the world suddenly sounded normal and louder.

While, intellectually, I know that the high pitch sounds are from the right input and the deeper ones are predominantly from the left input, I cannot notice that when I am listening.

I find having to operate two different remote controls, one for each device, is time consuming. In a noisy environment, I first turn on the CI remote and change programs, and after I have switched it off and rummaged through my handbag again, I do the same for the second remote for my HA. When people are talking to me while I do this, I miss bits of conversation.

I favour each device in different situations. When walking along a beach or similarly noisy places, I almost always turn my HA off. Any wind distorts the sound and I find I hear far better using my CI alone. On the other hand, if I am resting my head against a pillow e.g. in bed or on a plane flight, I find my CI is a nuisance. It rubs against the pillow and is uncomfortable. That's when I use my HA alone. In the rain, I take off my HA because it is not waterproof, but my CI is. I love being able to still hear in the rain.

For me, the quality of sound for the two devices is similar to what I remember from my hearing days, with one big exception. Music sounds dreadful. Combining the distortions of the frequency transposition in my HA with the limitations of my CI is woeful. No longer can I appreciate the beauty and power of music.

My sense of sound direction is still severely limited. I can usually tell if a sound comes from above or below, but not left or right. I would love to be able to use both on the phone, but technology does not do that for me. I develop work-arounds by making phone calls where I am able to use a speaker phone e.g. in the car, and using my iPad and Skype. When I use just my HA, I have a streamer that takes the signal direct to my hearing aid which is a big help, but quite inferior to the speaker phone approach. I have tried to use my CI on the phone but I find that I need people to speak fairly slowly. That may be because of lack of practice, and I would expect to be able to use the phone with my CI if I practiced diligently.

Using both devices gives me the best outcome in 99% of situations. I have now been using both CI and HA for more than two years and have become familiar with the benefits and limitations of either and both devices. When I wear both together I do really well in most environments. My brain unscrambles the mix of signals it receives from the HA and CI to make a single intelligible message.

Thanks to Jennie for her story.


You Should Also Read:
A story - a hearing aid and cochlear implant
Wearing a hearing aid and a cochlear implant
A cochlear implant - a cure for deafness


Related Articles
Editor's Picks Articles
Top Ten Articles
Previous Features
Site Map





Content copyright © 2022 by Felicity Bleckly. All rights reserved.
This content was written by Felicity Bleckly. If you wish to use this content in any manner, you need written permission. Contact Felicity Bleckly for details.