Wishbone Light Italian Dressing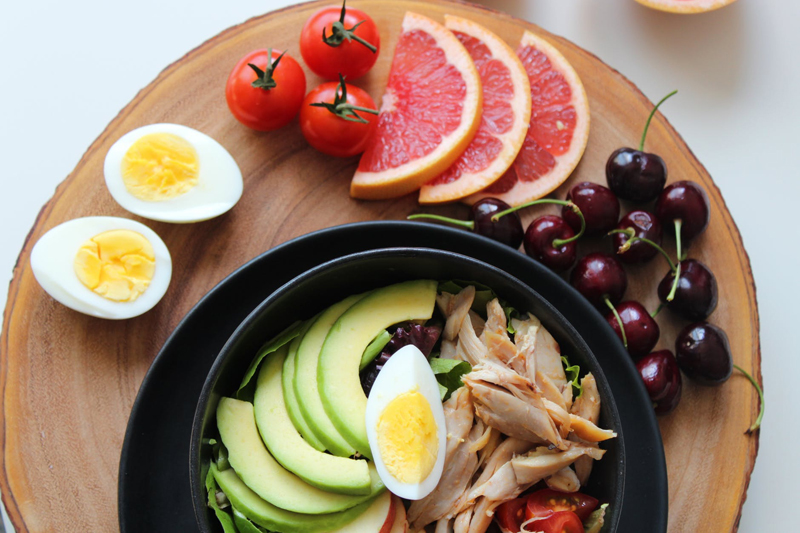 Salads are an important part of a daily meal plan. Usually it's the dressing that adds the most calories and carbs. Wishbone Light Italian has only 35 calories and 3g of carbs per serving.
It's amazing and scary that many salad dressings have sugar added to them. The calorie and carb count can get outrageous for a salad dressing! So it's a good sign that more and more salad dressings are getting away from that. It's pretty sad when this salad dressing has to say on it - in a big red banner - "no high fructose corn syrup". Since when was high fructose corn syrup thought as a normal thing to pour on one's fresh veggies?
The dressing is tasty. It tastes just like a salad dressing. Which, really, it is. This is what a salad dressing SHOULD be. It has vinegar, oil, and spices as its ingredients. I do have to mention that sugar is still in there, though. Why?? When I make dressing at home I don't dump in sugar. It makes no sense to me. But if at least they are moving towards lower sugar versions with this, that is good. Maybe people have been trained to expect sweet salad dressings and this is part of the untraining process.
So again, back to the taste. It's not an "odd" version of a salad dressing, even though it says "light" as part of the name. This is what a salad dressing is supposed to taste like, and it tastes good. There's a nice mix of herbs, a nice oil-vinegar balance, and it coats the veggies nicely.
As far as nutrition goes, there are 35 calories, 3g of carbs, 340mg of sodium, 0g cholesterol, and 0g of protein here. On the fat side there is no saturated fats nor trans fats. There is 1.5g polyunsaturated and 0.5g monounsaturated fats. So I would call these healthy fats that your body needs.
You get 8% of your vitamin E and 4% of your vitamin C.
Absolutely I think people should be eating at least one salad a day. Salads are an important part of a balanced, healthy diet. Usually the "down side" of that salad is the quite unhealthy salad dressing. By choosing dressings like this Wishbone Light one, you can ensure your salad stays tasty without pouring on the calories.
Is there any down side here? I can only find this in little bottles, which is odd. They need to make standard large bottles of these healthy dressings, so those of us who like to eat healthy can keep their fridge stocked.
Lisa Shea's Library of Low Carb Books


Related Articles
Editor's Picks Articles
Top Ten Articles
Previous Features
Site Map



Follow @LisaLowCarb
Tweet





Content copyright © 2018 by Lisa Shea. All rights reserved.
This content was written by Lisa Shea. If you wish to use this content in any manner, you need written permission. Contact Lisa Shea for details.