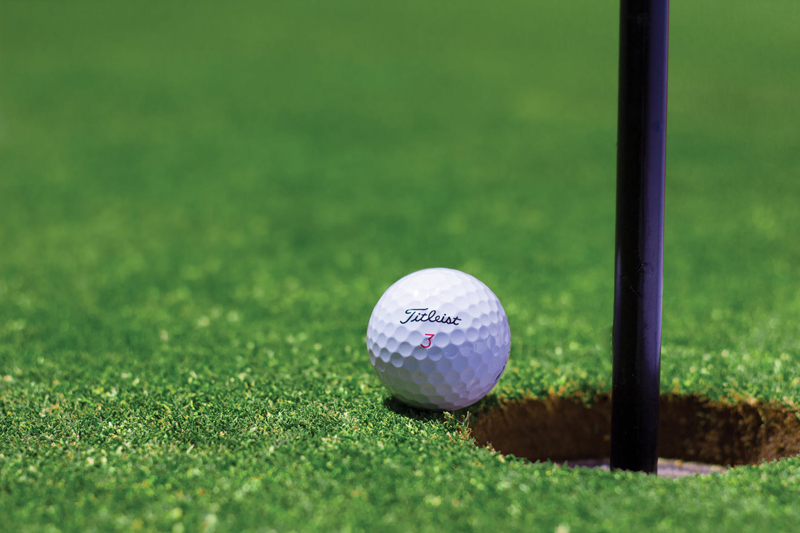 In the May issue of Golf Magazine there was an article by Peter Kostis about being accountable on the golf course. He says to pick up the pace and take responsibility for your action while playing your 18 hole rounds. It seems some golfers get into their own world and they have set routines on every shot. Peter suggests that one should get to their ball and go through your routine while others are hitting so that you are ready to hit your ball. The added time it takes a person to line up your shot, take one practice swing if necessary and swing away adds to the length of time you are on the course. I have read this simple routine should only take 5-10 seconds. If you take longer than that you would be considered a slow player.

Peter recommended that slow play can only be solved when each person takes responsibility of their action and preparation before hitting their shot. I suggest play ready golf and keep the pre-swing routine to a minimum that also means on the putting surface as well. There are many that line up their putt by plumb bobbing, checking the line, a few practice swings then step up to putt the ball. Much of this could be done while others are putting so you are ready when it is your turn. I am tolerant of new players who are trying to get into the game with their routine but after they become more efficient I then can recommend they speed up the routine. Once your swing plane is routine the rest will take care of itself and all the extra time will not improve the score.

In this month's Golf Magazine there were two responses in the letters where the readers sound off. One wrote that we have to accept that slow play is part of the game. One said that "Ninety-percent of golfers know what they should do to speed up play, but when it's your ball, your score, your money and your time, you're going to play it the way you want to, period." He seems to think we need to accept that and learn to live with that.

The second letter found the main reason for slow play was the readiness of hit the shot. He suggested that someone in your foursome takes 40 seconds to hit the shot while the others take 18 seconds. He also said that multiplying that by 18 holes it lengthens the time you are playing.

I have been trying for years to speed up one of our players. She had played golf all her life she takes too many waggles and has cut down on this over the years to a degree, but still takes her time on every shot even the putts. So those seconds can add up when you shoot a score in the 100-105 range. At her age it is not going to change and that is as the first person remarked, learn to live with it. Since I move fast even at my age I believe people should be able to be ready to hit their shot without delay.




Related Articles
Editor's Picks Articles
Top Ten Articles
Previous Features
Site Map





Content copyright © 2022 by Letta Meinen. All rights reserved.
This content was written by Letta Meinen. If you wish to use this content in any manner, you need written permission. Contact Sandy Eggers for details.