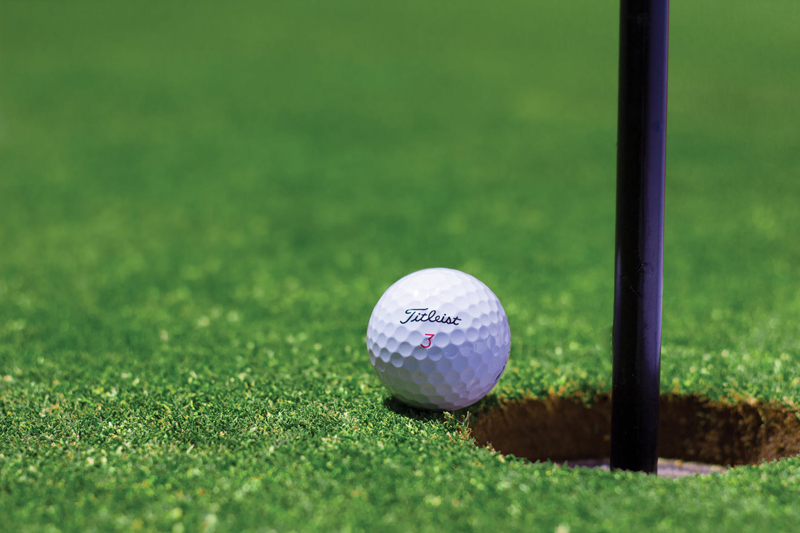 I get a joy reading some of the questions sent into Stina Sternberg in the Golf For Women magazine. She is the GFW expert on all things golf and discusses and tries to answer the many unusual questions women send in for answers.

The one in this past months question came from a golfer in Shingle Springs, California. She was curious as to how to get some high handicappers to move from the 18 hole league to the nine hole league. She also mentioned some players coming back from illnesses should go back to the nine hole as she thought it would be easier on them.

I enjoyed Stina's reply as she questioned is the writer really was saying that it would be much easier and more fun for her if they weren't so slow. She mentioned that we women are often our own worst enemy as most of us move on beyond the clique mentality once we get out of high school. Stina felt that the 18 and 9 hole groups at golf clubs seem to bring out the elitist in some players. How well I know this as every golf club has this type of golfer.

Now I am 81 years old and have been playing golf for well over 60 years and I have seen all kinds of women golfers. I can tell you there are some slow players who play championship golf so it isn't the elderly or ill women who play slow. In all the club I have belonged to I have become known as the fastest golfer around. I still love to play fast, when I am on the golf course I want to play golf not stand and visit. We can visit after the game is over. I also do not care to watch some golfers who have a time consuming set up and waggle before hitting that ball. Many things make up slow play not age or illness. I feel we should encourage all players and not demean them about their age or illness.

Ms Sternberg mentions in her answer that it is easier for beginners to want to play nine holes but wouldn't it be wiser to let them decide for themselves. It may frustrate you to have some not so good stellar players in your group, but be gracious and civil then help them with etiquette and speed of play tips. They will improve much faster playing with a better player and given the right advice she will not slow down your group. Just because they are high handicappers does not mean she should only play with that type of golfer. Let them decide and encourage all golfers to want to improve their game and not feel intimidated by the elitist golfers in your club.
You Should Also Read:
Golf For Women


Related Articles
Editor's Picks Articles
Top Ten Articles
Previous Features
Site Map





Content copyright © 2022 by Letta Meinen. All rights reserved.
This content was written by Letta Meinen. If you wish to use this content in any manner, you need written permission. Contact Sandy Eggers for details.