Sulfate free for Ethnic Hair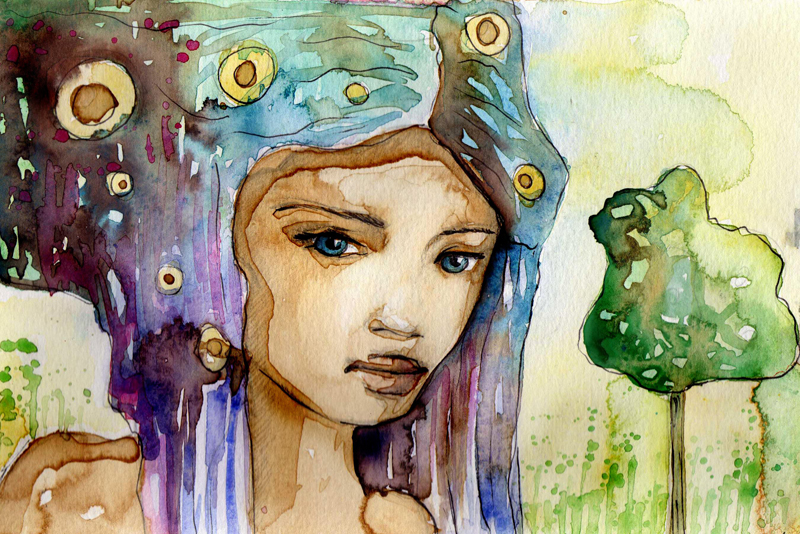 As we move into a more natural way of wearing our hair, there's no time like the present to talk about shampoos and conditioners. As ethnic beauties, your challenges are like none other when it comes to your hair and it's texture.
One of our former editors at bellaonline.com, April Alisa Marquette, has given you some great tidbits in a past article she wrote. I'm reposting it for you to read her.
Enjoy
At one point during the past weekend, I was sitting around, chatting with friends and family. Inevitably, as will happen when women get together, the topic turned to hair. Specifically, we spoke of sulfate-free shampoos and conditioners, and our individual experiences with them. As one young lady was speaking about why she will never go back to using 'regular' shampoo, I realized I'd wanted to have the same discussion with
you
, ethnic beauties. I have desired to do so for a while now. Therefore, as I listened to the ladies, I decided it was time for us -- you and I -- to have this little chat.
First of all, you might ask: what are sulfates? Good question. Simply put, they are the foaming, or lathering agents in shampoos and body washes. A few are:
Magnesium Laureth Sulfate - often found in shampoos for people with delicate skin
Oleochemicals – are chemicals derived from plant and animal fats; these are often found in shampoos, shower creams, soap bars and toothpaste
Sodium Dodecyl – often found in dandruff shampoos
Sodium Laureth Sulfate - derived from inexpensive coconut and palm oils -- often found in hygiene as well as household cleaning products
Sodium Lauryl Sulfate - a cleaning agent and degreaser
Now you might ask: are these sulfates necessary? That is another good question; the answer to which is no, they are not. We can get our hair as well as our bodies clean without lather. However, many of us may not want to, because we have been conditioned by advertisements and manufacturers to believe we need lathering agents. However, the truth is, for some people sulfates can be irritants. If an ethnic beauty has dry a dry scalp, a sulfate free shampoo and conditioner may make a difference, especially if she has been using products that contain degreasers. Ethnic hair, especially curly, kinky, textured, or tightly coiled hair is typically dryer than other types and can benefit from sulfate free products. How? Well, sulfate free shampoos cleanse gently. They are less prone to tangle hair and strip it of natural oils. Chemically-treated or damaged hair can benefit from these offerings as well as color-treated hair which can lose color each time it is washed.
An ethnic beauty might also ask: where can I find sulfate-free products for my hair? Surprisingly, in any number of places; Ulta the cosmetics store carries a full line of these, by many different manufacturers such as MOP, Carol's Daughter, and Ouidad -- just to name a few. Target stores nationwide carry the Miss Jessie's sulfate-free shampoo and conditioner. Online, Amazon carries a variety of brands, as do local Sephora stores nationwide in the U.S.
I will tell you, for ethnic hair, sulfate free may take a bit of getting used to, but for many, the results make it well worth it. To further discuss this, or to tell others about your experience with sulfate free shampoos and conditioners, meet me in the
Ethnic Beauty Forum
. Click on the light bulb icon to the upper right of this or other articles. I look forward to hearing from you!


Related Articles
Editor's Picks Articles
Top Ten Articles
Previous Features
Site Map





Content copyright © 2022 by April Alisa Marquette. All rights reserved.
This content was written by April Alisa Marquette. If you wish to use this content in any manner, you need written permission. Contact Juliette Samuel for details.