Ken's Lite Raspberry Pomegranate Dressing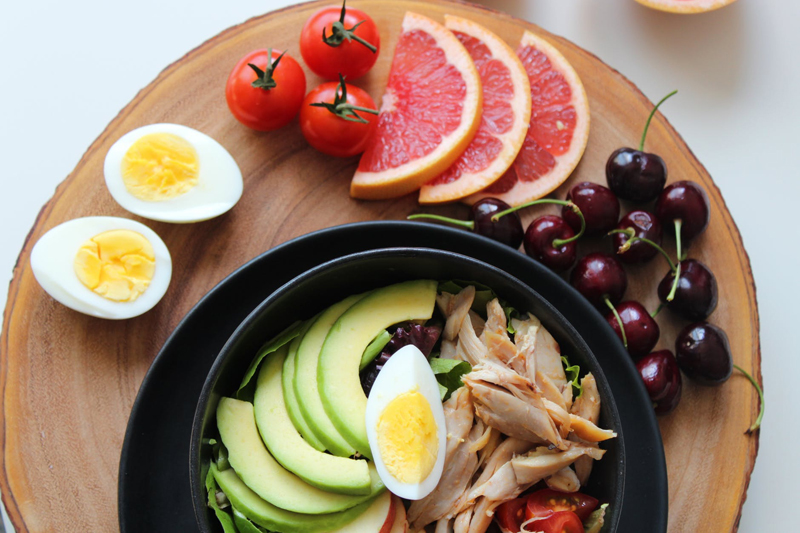 Ken's Steak House Lite Raspberry Pomegranate Dressing offers delicious flavors with only 70 calories and 6g of carbs per serving.
I've tried probably hundreds of dressings over the years as I test them out for my low carb site. In the end, no matter how healthy a dressing is, if you dislike the taste you're just not going to eat it. So salad dressings need to have two things in equal parts. They need to be healthy for you. And they also need to be tasty.
I enjoy the flavors of the Ken's Raspberry Pomegranate quite a lot. Of course I imagine it's because I enjoy the flavors of raspberry and pomegranate. It's fair enough to say that if you hate raspberry you probably won't like this. So keep that in mind. If you do enjoy those two flavors, though, you should give this a try.
For a 2 Tbsp serving you get 70 calories. That includes 5g of fat, of which 0.5g are saturated. There are no trans fats. There is no cholesterol and no protein. There is 135mg of sodium. There is 6g of carbs with no fiber in there.
For nutrition you get 4% of your vitamin E and that's it.
It's fairly sad to me that when you look at the ingredient list you see vinegar, water, vegetable oil, and then sugar. You hit the sugar ingredient before you hit any other "real" ingredient! So really this is vinegar, water, oil, and sugar. Plus some flavorings. So I do knock it for that. Why in this day and age do we need sugar dumped into our salad dressings?
There's also a price issue with this. I'm sure prices vary around the country but in general this is not the cheapest salad dressing on the shelf. There are many other options which are cheaper. So then it comes down to a reality check.
You need to get salads into you. That is a base line requirement. Salads are important for health. Now, if you adore this dressing and eat salads daily with it, then that is great! Spending a few pennies to get salads into you is quite fine. If the alternative is to save a few pennies and eat unhealthy options, your health is worth that investment.
On the other hand, if you adore another dressing even more than this and it saves you a dollar a week, then certainly that is something to consider.
So in my situation I consider it quite worth having in the house. I am happy when I reach for it, and I enjoy my salads. I'll do pretty much anything I can to get a salad a day into me and have joyful feelings at the same time. This dressing does the trick.
Lisa Shea's Library of Low Carb Books


Related Articles
Editor's Picks Articles
Top Ten Articles
Previous Features
Site Map



Follow @LisaLowCarb
Tweet





Content copyright © 2018 by Lisa Shea. All rights reserved.
This content was written by Lisa Shea. If you wish to use this content in any manner, you need written permission. Contact Lisa Shea for details.