LEGO Harry Potter Years 1-4 Wii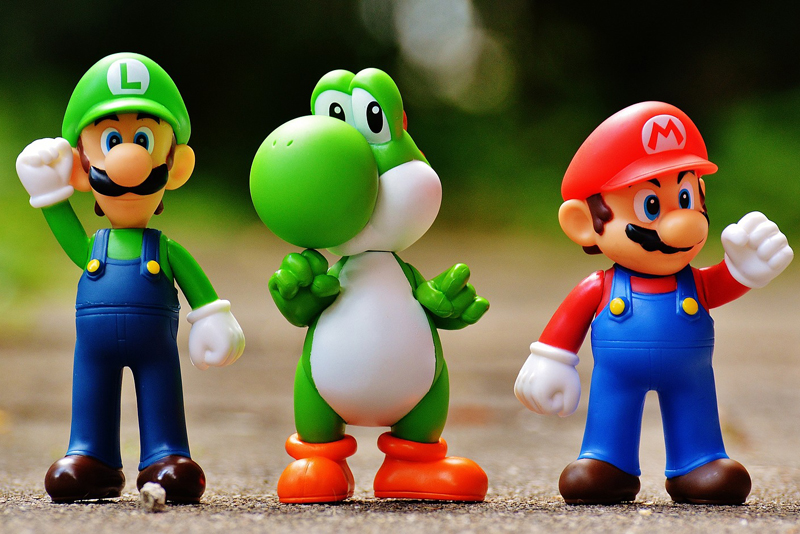 I admit it. I adore the Lego games for the various franchises. We played all the way to 100% in the Lego Harry Potter game and had a blast doing it. Here's why!
The game takes you start to finish through the first four books / movies of Harry Potter. You get all your favorite characters, the locations, and the plot. The scenes they create with the little lego figures are just hilarious. We're adult gamers and even so we had a blast watching them.
The puzzles are simple enough for kids while engaging for all levels of gamers. You have to build your skill set as you go, learning which spells interact with which items, exploring every nook and cranny. Gathering up the lego-coins becomes an obsession :).
It's important to play the game in the order that's intended - i.e. don't try to jump ahead or ignore the cues they give you. The game can be a bit glitchy if you try to do things out of order. So go with the flow, enjoy the plot as it plays out.
I love how the different characters all have their strengths so you learn to work with them as a team. I also love the touches of humor that are sprinkled throughout the story.
You can certainly play this on your own, but if you've got a fellow game-player in the house it's even more fun as a team. This is a great game for adults to play with kids because the adults can help out as needed and then let the kids have fun when they're doing all right.
Yes, when you replay you know how to solve the puzzles - but it's still fun to do. There's something addictive about wandering around in the Hogwart's atmosphere and seeing what you can find.
Is there a downside here? Because there's no "voices" or dialogue in the game, someone who has never read the Harry Potter books or seen the movies might be a bit confused. The little outtakes and jokes might not make any sense to them. So I do recommend that the players be familiar with the storyline.
Highly recommended for all ages as good, entertaining fun!
Rating: 5/5
I purchased this game with my own funds for the purpose of doing this review.
Buy LEGO Harry Potter Years 1-4 Wii from Amazon.com


Related Articles
Editor's Picks Articles
Top Ten Articles
Previous Features
Site Map





Content copyright © 2023 by Lisa Shea. All rights reserved.
This content was written by Lisa Shea. If you wish to use this content in any manner, you need written permission. Contact Lisa Shea for details.