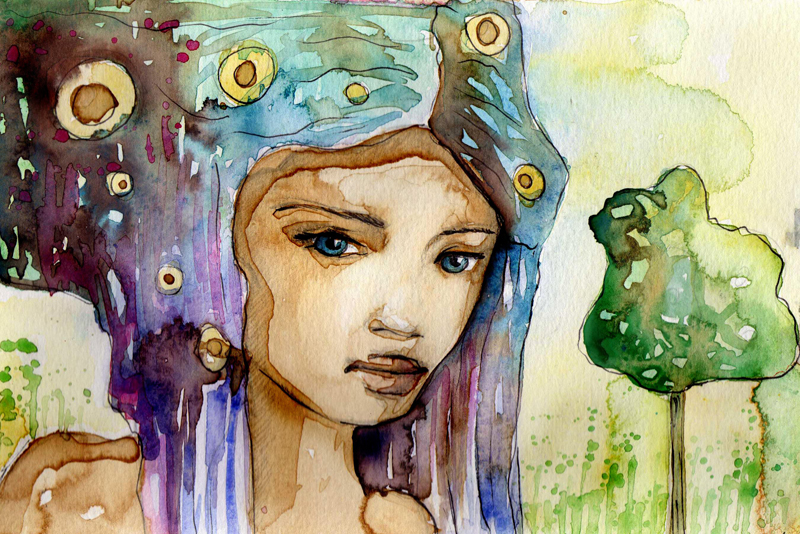 What is ethnic beauty? This could be the $64,000 question in the beauty industry. As an ethnic beauty, you've been taught that beauty is only skin deep, I know I was. What happens when the complexion of your skin is what is used to define your beauty as ugly? Not to mention that your round hips, full lips and voluptuous breast were not attractive.
This concept of beauty has put a lot of women of color into a very unsafe place with not only what we eat but also in what we do to our hair as well as our skin. Case in point: we eat foods trying to be slim as we damage our health in the process. We add chemicals to our head using hair-straitening products that are known to bring harm not only to our scalp but our organs as well. To add insult to injury, we go and purchase products trying to bleach our skin and "lighten" it up, all because we've been taught that our black is not beautiful.
Not all of us arrived on slave ships, however the vast majority of our ancestors did. Those that came against their will were 400 years without a comb, therefore creating a hair style that was unmanageable not to mention unappealing. Not only did the slave master teach us that our kinky, coily, curly hair was unattractive, so did our own people who had adopted the ways of the slave master in order to feel special.
Do You Believe the Hype?
Hollywood and the beauty industry teach that the thinner you are the better looking you are. The lighter your complexion the more accepting you will be to the public at large.
You are unique with distinct features and characteristics. Your beauty comes in many shades and hues. Get to know yourself and the history of the world. Dig deep enough and you will find out that the women that were put before you as Queens were actually women of color, ethnic beauties. Cleopatra,Nefertiti, Queen Charlotte and Queen Hapseshute were all ethnic beauties. Check the images before they were photo-shopped.
Loving You
While your physical and personal beauty is extremely important to your well-being, your psychological well being is most important. What you believe about yourself will set your thought process up for life about who you are. The key becomes, whom do you trust outside of your own research to provide you with the truth.
One thing's for certain, there's no one else on the planet like you. You are a unique individual. Enjoy the beauty that reflects back at you from the mirror. Get to know that person and fall in love with Yourself.
That's it for this week ... If you've enjoyed what you've read, share it with a friend. Don't forget to visit the Ethnic Beauty Forum.
Dedicated to Your Beauty
Juliette's Website
https://www.nyrajuskincare.com


Related Articles
Editor's Picks Articles
Top Ten Articles
Previous Features
Site Map





Content copyright © 2019 by Juliette Samuel. All rights reserved.
This content was written by Juliette Samuel. If you wish to use this content in any manner, you need written permission. Contact Juliette Samuel for details.