Support Your Local Role Playing Convention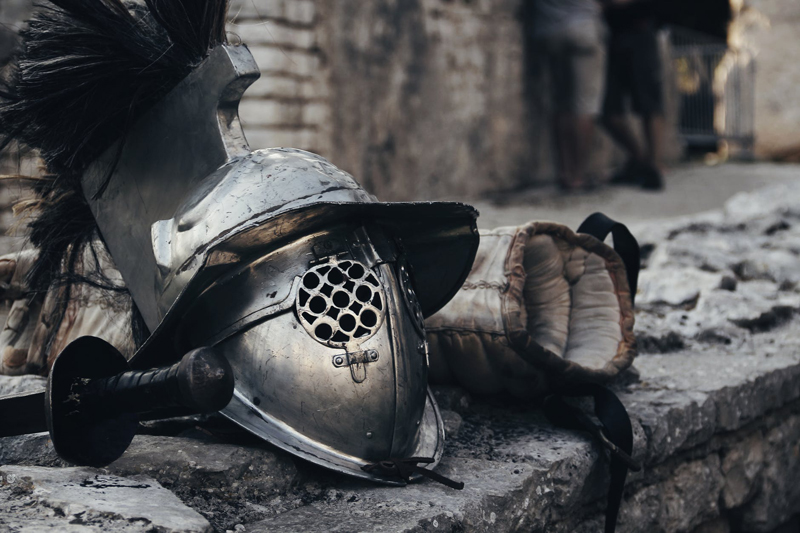 I've talked to a lot of role players, and find that many who are dedicated to their hobby nevertheless do not attend the local role playing conventions in their own town. This has always mystified me, but it usually has something to do with the idea that they're happy playing with the people they've always played with, playing the game they've always played.
I'll make no excuses for the fact that this article is an attempt to convince you that you should attend every local role playing convention you possibly can.
I even have some reasons!
Get In Touch With Local Role Players
This applies more to people who've just moved into an area, but a local convention is a great place to find people you might like to play with on a regular basis. Where else can you effectively test-drive players and GMs, to see who you get along with and who you don't?
Try New Games
Trying new games is a great way to see if there's something out there that you might love, but you just haven't tried it yet. Even if you have a game you already love playing, it never hurts to have more options. Local conventions are a great place to take the risk of trying a new game, because the GMs are more likely to expect that you don't know a game, and to take the time to explain it.
Play Lots Of Games!
So you get together once a week and spend a few hours role playing, and love it. What better, then, than to go to a local convention and spend a full day or more playing as many games as you can possibly fit into your schedule. It's a bit like an alignment of the planets...it only happens now and then, so you don't want to miss it when it does.
Make New Friends
Admit it, some times your non-gaming friends probably look at you a bit funny. It isn't that there's anything wrong with role playing, but people who aren't enthusiasts don't have the same context we do. There are jokes and in-references that we can't make with them, and expect them to understand us.
Where better than a local convention to find a group of people who are prequalified to understand and enjoy role playing games? The only thing left is to meet as many of them as possible, and see if you can find someone you click with.
Practice GMing At Conventions
A local convention is a great place to get practice GMing for a group of total strangers. Maybe you'd like to run a game or two at Origins or GenCon one day...start practicing at your local conventions, and you'll soon be ready for the big ones.
I see local role playing conventions as a shouldn't-miss opportunity to immerse yourself in your hobby for a day or two. Clear your schedule and just do it!
If you're in Ohio, here are three local conventions I love:
Con on the Cob
is the local convention with the big attitude. There's so much going on at this one that you'll think you wandered into Origins by mistake.
Another Gaming Convention
has a generic name, but the organizer has tons of experience with local conventions, making this one not to miss.
Capcon
at the Ohio State University is a great local convention. It was here that I played my first game using the QAGS system, and fell in love with it.
If you have a local convention that you love, come to the forum and let us know about it!
You Should Also Read:
How To Survive Your First Role Playing Convention


Related Articles
Editor's Picks Articles
Top Ten Articles
Previous Features
Site Map



Follow @rpgbellaonline
Tweet





Content copyright © 2022 by Jay Shaffstall. All rights reserved.
This content was written by Jay Shaffstall. If you wish to use this content in any manner, you need written permission. Contact Leif Sutter for details.