Sonic Heroes for GameCube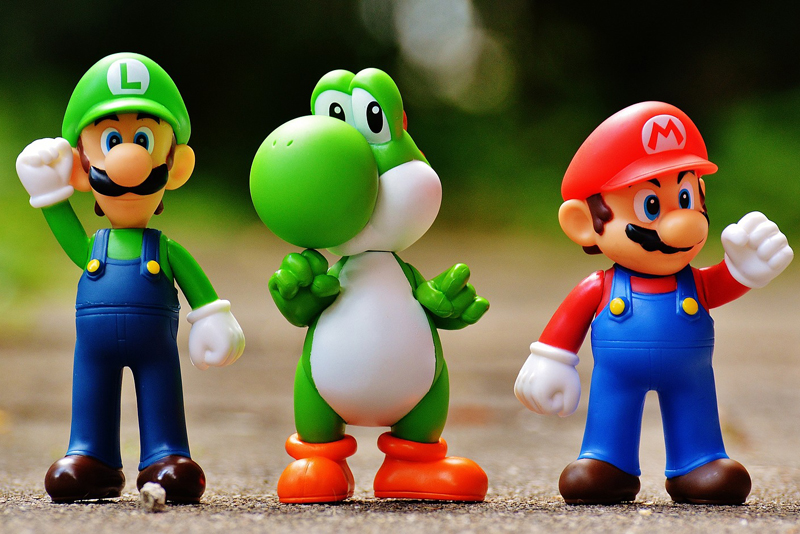 Fans of Sonic the Hedgehog will be interested in seeing him in a new setting - in a jumping platform game using 3 heroes at a time.
| | |
| --- | --- |
| | Sonic originally came from Sega systems, and has had several versions on Nintendo now. Usually Sonic is a rolling fiend, zipping along tracks. In this case, you can choose from one of four teams, each of different difficulty levels. For example, the 'Chaotix' team is made up of a bee, an alligator and a mysterious purple horned Sonic-like guy. The three run along levels together, gathering golden rings, beating up on monsters. |
Each character has his or her own special powers. If the 'flying' one of the group leads, the trio can now fly to higher levels. There's usually a fast member and a strong member in each group as well, for breaking objects and zooming along tracks.
You have to figure out in each situation who to lead with, to get past the current obstacle. This might be easy on early levels, but it does get to be a tough challenge in later missions!
The graphics are reasonably good, with nice details on surfaces, although it's sort of clear that textures were just mapped on rather bsic shapes. The maps are very large and you have full mobility through an entire map without loading times, so that's great.
Each team is a different level of difficulty with its own characters, voices and plot - so it's great to start with the easy levels, learn how the characters and gameplay work, and then move up through the more difficulty levels. Yes, the easy levels are easy. They're meant to be! But there definitely is more challenge as you get to the harder levels, so play through to find your challenge level.
In the beginning it's obvious which character to use in a situation, but as you work through the choices become harder and harder. The maps are so large that you can approach a given puzzle from many different directions, with any of the characters under your control.
The music is actually pretty good for a game, but some of the voices are REALLY annoying.
All in all, a great idea for a platformer. With so many platformers using pairs of characters now (Ratchet & Clank, Jax & Daxter etc) going to 3 was a natural progression. A good mindless game to wile away the hours with!
Buy Sonic Heroes from Amazon.com


Editor's Picks Articles
Top Ten Articles
Previous Features
Site Map





Content copyright © 2023 by James Shea. All rights reserved.
This content was written by James Shea. If you wish to use this content in any manner, you need written permission. Contact Lisa Shea for details.