A Ray of Hope for Mill Creek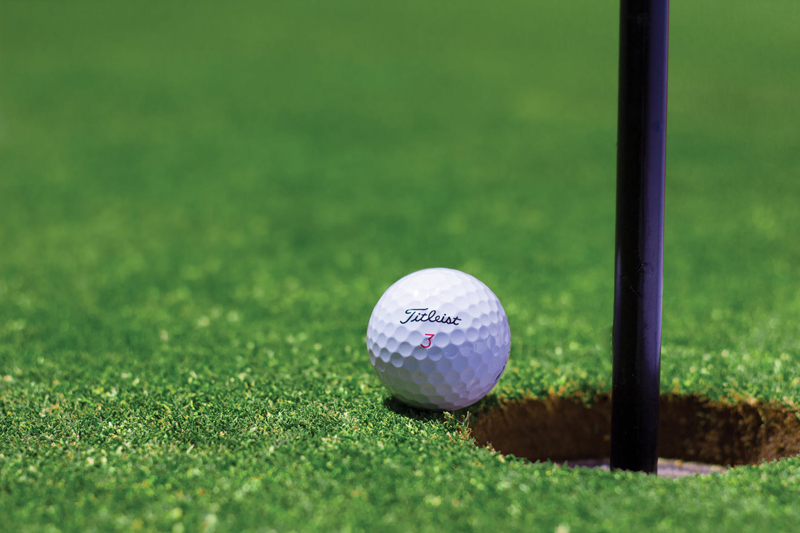 Mill Creek Golf Club has been on the market for the past two years since the devastation of the great flood, a ray of hope has arrived. Out of the blue a PGA Professional of a few years ago Terry Dill came to town. His wife Sherry loved art and Salado is called Artfully Yours and thought it would be a great place to live. Terry then discovered Mill Creek Golf Club was in dire shape and the two discussed a plan of restoration. Terry had just completed a restoration project in Austin at Lost Creek Golf Club which also was in a flood plain.
Terry and his wife Sherry then visited Larry Sands whose name was on the home for sale sign. It then blossomed into a group meeting project by sending out a flyer through the Mill Creek Community Association and the Mill Creek Golf Club membership and former members. Terry had a great background in golf with the PGA, the Champions group before they were called the Seniors. He has a law degree and worked with the PGA on instructor and speaking tours. He spent five years restoring Lost Creek Golf Club and was looking for another project.
Within a week of sending out the flyer a meeting was scheduled for Terry Dill to present his package to a packed room at Stagecoach Convention center. His plan is for interested members and people of Salado to restore the golf course to its past glory day as Mill Creek Golf Club has a long history in Salado. Membership at the course is down and play is down because of the flooded condition of the golf course. This meeting was to enlighten people on how a rebuilt successful golf course will help the community grow.
Taken during this meeting
Was packed by 6:00 p.m.
Terry explained how he would attempt to restore the damage by showing slides of the various places on the golf course. Explaining how changes could be made to the course and greens would be built to withstand normal flooding. Of course it came to the time as to how this could happen and the cost. He suggested that the golf course should become a non-profit corporation and suggested the name change to" Salado Golf Club at Mill Creek". Everyone knew the asking price for the course from the owner was $2,500,000. Terry suggested that once $1,000,000 was raised from loans of interested people investing he could set up a contract with the owner.
The plans are to organize agreements for this $1,000,000 and in the event we reach that goal an Organization will be formed as Texas Non-Profit Corporation. A Board of Directors will be appointed or elected and set up a formal organization then will begin solicitation of borrowing from those who signed this agreement to pay $10,000 each.
Mill Creek Golf Club has a long history starting as a nine hole golf course back in the 1950's. It became 18 holes when Don Mackie and his investors re-built the course in the 1970's. Don added another nine holes in 2001. Membership grew during those days and condos and townhouses were added. My husband and I bought a townhouse in 1984 so we could spend time here away from the Iowa winters. It was used as a rental property and our guest book was filled with golfers from around the country who loved this golf course. My interest is to bring this golf course back to its charming self to be supported by its members and guests who will enjoy "Salado Golf Club at Mill Creek" for years to come.


Related Articles
Editor's Picks Articles
Top Ten Articles
Previous Features
Site Map





Content copyright © 2022 by Letta Meinen. All rights reserved.
This content was written by Letta Meinen. If you wish to use this content in any manner, you need written permission. Contact Sandy Eggers for details.