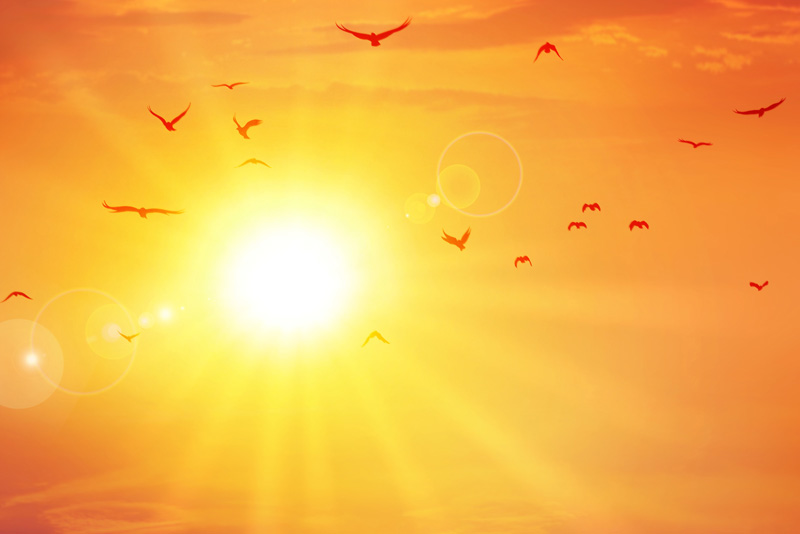 The dictionary defines discontent as:

Dissatisfaction or the absence of contentment,

A restless longing for better circumstances,

And a restless desire or craving for something one does not have.
This summer was hard. We had gone over two months without rain. The temperature reached over one hundred degrees for more days than had been recorded in recent history. The grass turned to a dry brown mat under foot. Crops failed to produce causing farmers to fear they would be plowing the plants back into the ground instead of celebrating a harvest. We prayed for rain. Finally the rain came. It rained every two or three days for several weeks. Lush, green grass returned and flowers bloomed. We celebrated – or we should have. Yet, there could be heard the voice of discontent. "Another depressing, gray day!" "Oh no, not rain again. It is my day off and I want to go to the pool."
The sound of discontent – wanting something other than what we are given. Are we never happy with what we have? You would think God would grow tired of this irksome human trait. It has been around since the beginning, with the first humans he created.
God created the perfect living environment and placed his first two people in it. However, Eve was discontented when she spied that forbidden fruit. The serpent, Satan, took advantage of her vulnerability by telling her how much she would gain by eating it. She saw that the fruit was good to eat, and pleasing to the eye. She lived in the Garden of Eden. Had God not provided an abundance of food that was both delicious and beautiful? She believed the snake when he told her that it would give her wisdom like God and she disobeyed God's one commandment. It was her discontent that got her into trouble.
Why is it that we always think there is something better than what we have? Why not sit quietly and bask in the sweet knowledge that God knows what we need? Why not enjoy every blessing whether it is in the warmth of the sunshine or in the life giving rain?
Discontentment will always cause us to feel poor. Contentment will always cause us to feel incredibly rich.
Hebrews 13:5 assures us that God will never fail us and will never abandon us.
1 Thessalonians 5:18 tells us to "Be thankful in all circumstances, for this is God's will for you who belong to Christ Jesus." (NLV)
The answer seems to be thankfulness for everything we have and even for what we don't have. In this way we are agreeing that God, the Father knows what he is doing.
Begin each morning with making a list of your blessings. You will find that each day the list will grow longer and you will be amazed at how rich you are.
You Should Also Read:
A Callused Spirit
Right and Wrong
40 Days to a Richer Life


Related Articles
Editor's Picks Articles
Top Ten Articles
Previous Features
Site Map



Follow @LynneChapman
Tweet





Content copyright © 2023 by Lynne Chapman. All rights reserved.
This content was written by Lynne Chapman. If you wish to use this content in any manner, you need written permission. Contact Lynne Chapman for details.