Converting Wine Lovers to Beer Enthusiasts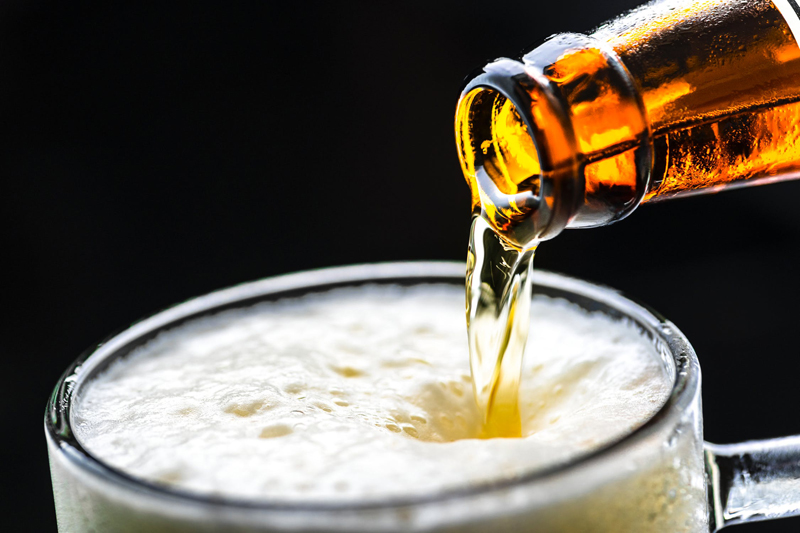 Sensory specialists have long suspected that women have a high level of sophistication regarding taste. Research shows that 35% of women in the United States are supertasters, compared with only 15% of men. What this means is that many women feel taste sensation more acutely. They may react to bitterness in an abrupt, negative way, or find sweetness to be unpalatable. I suspect that in the early 1980s, when the number of breweries in the United States had dwindled to only 50, these women were turned-off by the uninteresting, bland flavors being marketed by the consolidated beer companies. These women turned to wine.

They were discovering what Europe already knew – that wine took on the flavor of the land and the soil, the wind that swept in from the Mediterranean, and the heat that settled-in to mature the grapes. They recognized that beer had become mundane. Women who saw themselves as chez chic had themselves photographed with a delicate glass of wine or a mixed drink in their hands. It was a sign that they were sophisticated and actually had a palate that deserved to be pleased. They simply were not going to settle for second best.

Since then, the United States has entered a Craft Beer Evolution so powerful that there are now over 2,000 breweries in America. A handful of these breweries are owned and operated by women. The landscape has clearly changed and ladies who saw themselves as wine divas and cocktail bitches are now considered old-school. Not that it's "either-or." Women have grown up. They know they can have wine or beer … and are perfectly comfortable with both.

Chez chic women may not yet have a good grasp of beer styles or what styles merge well with their food preferences. They came through the wine evolution and clearly understand the difference between a dry chardonnay, sparkling champagne, an acidic and dry Riesling, or a bold Shiraz. Beer styles can be more complex, particularly given the wide range of ingredients used in the more extreme beers.

The Reinheitsgebot of 1516 set the stage in Bavaria, dictating that beer was to be made from only three ingredients: Barley, water and hops, with yeast understood as the God-given magic that transformed the potion into a complex bouquet, fit for royal and papal blessings. Brewers in the United States, and in many other countries, have expanded their horizons, using barley malts as a base, but with added combinations that include wheat, oats, sorghum, teff, buckwheat, honey, fruit in various forms, potatoes, herbs and spices. The list is endless. There are literally thousands of beers on the world stage, with more under development every day.

You might think that understanding basic beer styles would help direct your palate, but there are so many styles that a novice could feel overwhelmed. "Stick with the status quo," they think to themselves. But they are denying themselves the pleasures of the land. Brewers need to make it easy for wine drinkers to understand beer. Tasting notes on the label help, but many small breweries are pressed for the time and resources needed to add this to their bottles.

Dogfish Head Craft Brewery in Delaware embraces these wine aficionados. They are committed to initiating interest in their beers and clearly show that commitment on their website. A short description of each beer, along with a photo of the bottle, piques the interest of curious consumers. Flavor notes are added with short, one-word descriptors. Owner/Founder Sam Calagione has a short video-clip for each beer, explaining some aspect of the beer. The video may focus on the ingredients, jazz greats like Miles Davis or Robert Johnson, the artists who created the labels, or how his family stimulated the idea for a particular style. And for those oenophiles, he adds notes about similar wines, as well as foods that will harmonize with the flavors in the beer.

An example of his beer/wine cross references:

Burton Baton – marriage of English Old Ale and Imperial IPA – Wine: Chardonnay

Midas Touch – Ancient Ale, a merging of wine and mead flavors – Wine: Sauterne champagne

Palo Santo Marron – Caramel and vanilla notes, aged in Paraguayan Palo Santo wood – Wine: Oak-aged Cabernet

Raison D'Etre – Spiced Belgian Brown Ale – Wine: Bordeaux

Bitches Brew – Fusion of 3 Imperial Stouts with honey beer and Gesho root – Wine: Bordeaux

Shelter Pale Ale – Approachable beer with nutty, toasty flavors – Wine: Beaujolais

Positive Contact – Ale with Fuji Apple cider, roasted faro, cayenne and cilantro – Wine: Acidic Riesling or Gewurztraminer

Chateau Jiahu – Ancient Ale derived from Northern China of 9,000 years ago – Wine: Citrusy Sauvignon

Black & Blue – Belgian Style Golden Ale fermented with Blackberries and blueberries – Wine: Zinfandel or Medium bodied reds

Faithfull Ale – Belgian style Golden Ale with 10 additions of black currants – Wine: Pinot Noir

Hellhound on My Ale – Pale ale, super hoppy with lemon peel and lemon flesh – Wine: Citrusy Chardonnay

Immort Ale – Peat smoked barley with maple syrup and juniper berries – Wine: Zinfandel

Namaste – Belgian White Ale with orange slices, lemon grass and coriander – Wine: Alsace Gewurztraminer

There are many more to research on the website. The notes spring out of a concern to provide a pleasurable experience to those who poke their heads into the site with questions about how to enjoy Dogfish Head beer. It is born of respect for those who dare to entertain curiosity, and the joy of winning new beer enthusiasts.

Cheers!
 
Ever wonder how Sam Calagione thinks?
Brewing Up a Business: Adventures in Beer from the Founder of Dogfish Head Craft Brewery
Open your beer in style:
Brothers Star Trek: USS Enterprise Bottle Opener
You Should Also Read:
Beer for Women - Belgian Bière Babes
A Classic Beer Guide for Women
Pink Boots Society - Women in Brewing


Related Articles
Editor's Picks Articles
Top Ten Articles
Previous Features
Site Map





Content copyright © 2018 by Carolyn Smagalski. All rights reserved.
This content was written by Carolyn Smagalski. If you wish to use this content in any manner, you need written permission. Contact Carolyn Smagalski for details.