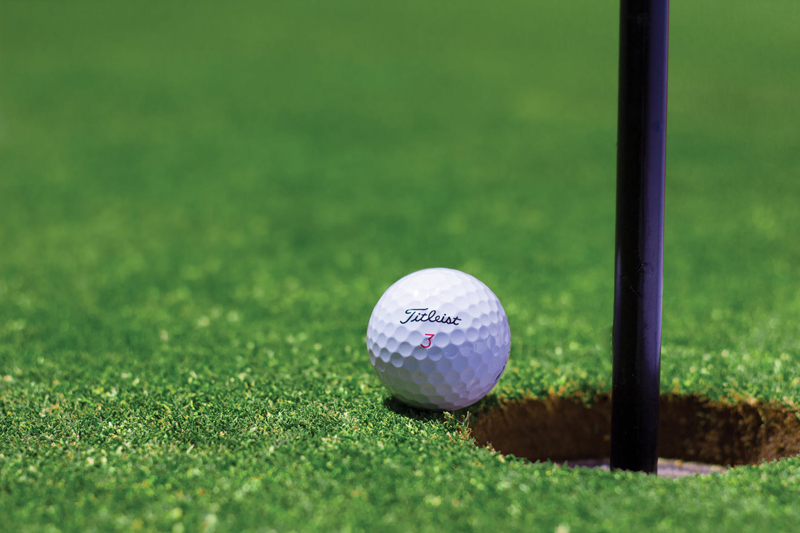 There was a big spread in the Golf Magazine October issue that gave '36 Reasons to Love Golf Now'. They mentioned with the world in trouble, with rampant unemployment, overpopulation just did not sound like there would be any reason to love golf now. This article was put together by writers Jessica Marksbury, Ryan Reiterman and Joe Passor plus edited by Connell Barrett and Jeff Ritter and with their 36 ways it covers 13 pages. I did find it very interesting as it covered about everything involved with golf. It started with the 36th reason of Tiger Woods can still be fascinating and ending as #1 with Jack Nicklaus the fans favorite featuring a full article on Jack.

Some of the suggestions as this year the Ryder Cup, to high-tech drivers that let you hit the ball like a pro. Customizing your clubs is easier than ever as getting fit with clubs that fit you. I thought #23 was funny, 'Natalie Gulbis with the 2012 fashions turned more heads than a chiropractor'. Even President Obama made #6 as our golfer in chief has played his 100th round in July. He goes up against other golfing presidents as Dwight Eisenhower, Jack Kennedy and Bill Clinton. Numbers 5,4,3,2, were in search of ways to make Hole-in-ones. Tony Sleime who has a 6 handicap even made a double-eagle but has never had a hole-in-one which he wants the most. He has had many close calls and once the ball even went in but popped out and rolled into the lake. He is sure the golf gods are against him.

This was an interesting article on how they could get Tony Sleime a chance to make his hole-in-one as sending him to TCP Twin Cities golf club near Minneapolis with Hall Sutton. Hal is the player with the most hole-in-ones at 10 more than any other pro player. On a par 3 at this course Tony was given 500 balls with Hal as his instructor. Hal watched as Tony took some practice swings and noticed that his swing was not right and told him, ' how can you hope to make a hole-in-one if you are not lined up where you want the ball to go?'

After getting use the new set up he made some great shots and finally after a great shot he even said that felt good and it looked good but it stopped one inch from the cup. Tony hit balls and after three hours of lurching them at the green and it became white with balls but none rolled in. Sutton patted him on the back and said not today but maybe you will have a better chance tomorrow.

The number one reason was 'who is the best golfer of all times' so with Golf.com poll it was Jack Nicklaus with 33% based on 3,201 votes, with Tiger Woods second with 21%.. This article was written from an interview of Jack by Connell Barrett. This was a great interview as it covers the many of Jack's golfing years, his family, golf course designs and even his passion for playing tennis. I thought it was great when Jack in later years using his son as his caddie.

Pick you the October issue of Golf Magazine and check out 36 Reasons to Love Golf Now. I still love golf but also have many other activities that keep me involved with life. Jack Nicklaus mentioned in his interview that he has been after Arnold Palmer to go fishing with him but Jack says that Arnie's only interest is golf and gets depressed because the game is not there. Jack says Arnie just never had any hobbies except flying and doesn't do that anymore either. With Jack he has many interests outside of golf but still ranked #1 with the golfing fans.



Related Articles
Editor's Picks Articles
Top Ten Articles
Previous Features
Site Map





Content copyright © 2019 by Letta Meinen. All rights reserved.
This content was written by Letta Meinen. If you wish to use this content in any manner, you need written permission. Contact Sandy Eggers for details.