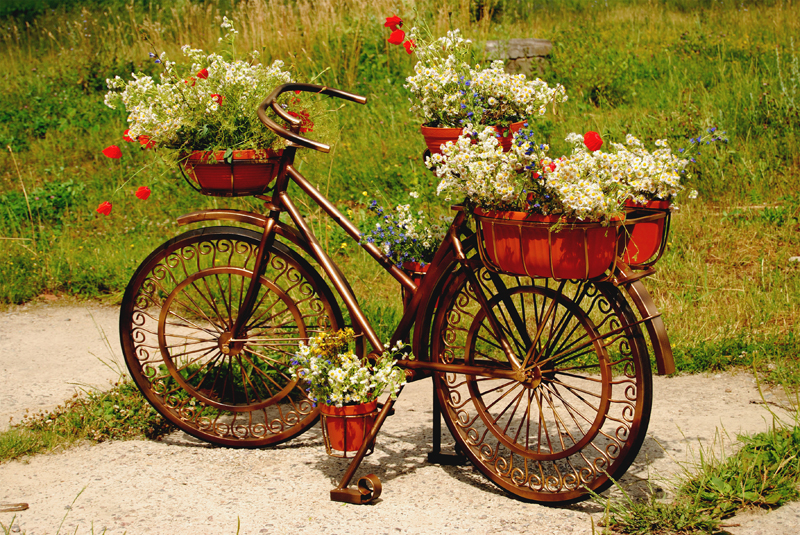 You grow NASTURTIUMS not so?! You don't! Oh, please go and plant some as soon as you can, kids love them (the seeds are big for little hands to handle readily) ... and they are creepers hangers, spillers and such good lookers! Multi-coloured, their flowers come in all different and beautiful bejwelled colours, they are quick growers, they are edible and oh so rewarding - and then you can make 'poor man's capers' from the green seeds easily collected.

Here is my Granny's recipe. Almost stupidly easy and oh so quick to do with the minimum of fuss in the kitchen ... these pickles make such a lovely addition to cold meats or sandwiches or grilled skate (or any other fish) or just a caper style white sauce.

And how do you do this? It's easy peasy, and could also be a good 'project' to do with older kids or tweenies in the kitchen, they would help you collect the berries and can learn about the basics of pickling and canning and not can't-ing! Smile now.

So to start -

Make a brine from 1/2 pint (450mls) of water and 3 Tblsp salt (50 gr +) then go gather the GREEN nasturtium seeds (Chickpea size), throw away any brown ones; and soak for a day and night, drain and rinse and then pack 'fairly' tightly (don't squash) into sterilised glass jars with tight-fitting lids to seal the jars. Vinegar evaporates so you do not want loose lids. Please! Sterilise your glass jars, you do not want to lose your capers to mould.

Pour warm pickling spiced vinegar over to the top to cover, close-up and leave for about 4 weeks in a dark cupboard 'to pickle' then start to gobble at will! or give away etc etc and so on. Yum I think and also good with boiled corned beef and sweet German mustard or scotch eggs etc. And that's it! That's all you have to do.

I use only white wine vinegar but my Gran just used ordinary distilled white vinegar (I don't like to consume this, I use it for cleaning things like counter tops and windows and similar, but this is just a personal preference).

To make the spicy-nicey vinegar, take a pint or so (450/500 mls) add spices and slowly bring to the boil.

Add a blade of mace, 1 Tblsp pickling spice, about ten whole black peppercorns, one or two dry bay leaves, a clove of fresh garlic (smash it) 1/4 tsp chillie flakes (optional), 1 tsp celery seeds, 1 tsp sea salt and 1 tsp juniper berries (this is a secret so do your best to find them if they are not at the supermarket). If you want to, add a splash (or a couple of drops) of medium sherry to each bottle before closing up.

When boiling, lower the heat, allow to bubble and trouble for around 10+ minutes and strain, using muslin cloth to remove and discard used spices. Do not use an aluminium pot, use stainless steel.

P S Do NOT use an ordinary sieve either - as it will add a taste of ugh! to your pickles. Use plastic or cloth to strain. Still, how much nicer to say you grew what you pickled!

Finally, (and why not now) since you will be collecting seeds anyway, collect any of the brown seeds (not for pickling) but of course to ensure a good crop for next cycle and/or season. They have so many other uses in the garden like pest attraction and control … they are natural stars here!

DO THIS FOR THAT…

- When all the flowers have died down, you may still find the green-threes of seeds which you will use for capers say. But for saving seeds let them dry out –on the vine as they say with tomatoes. Let them fall off themselves but keep an eye out so that you can collect them. It's a self-seeding kind of plant so no worries, but you may want to collect some to plant elsewhere in a new container or up a trellis or so.
- The brown seeds are big (like small hazelnuts). Brush them off of soil, make sure they are not wet in anyway then save them in paper twists or envelopes or similar (remember plastic will make them go mouldy and you will lose them)
- Store them in a cool and dark place, labelled and dated

Have you got other recipes using edible Nasturtiums? There is much you can do for sure – so go to the forum and tell us!

What do you want your container gardener to do?

................................................................................

CASUAL VISITOR … and just browsing? Why not sign up to the Container Garden newsletter? It won't matter what space or how many pots you have or even how much time you have to spend in your container garden; what will matter is that you get our reminders and good advice and ideas all in one interesting article.


You Should Also Read:
Recipes with BASIL
Recipes with TOMATOES and PEPPERS
Edible Flowers for Containers


Related Articles
Editor's Picks Articles
Top Ten Articles
Previous Features
Site Map





Content copyright © 2023 by Lestie Mulholland. All rights reserved.
This content was written by Lestie Mulholland. If you wish to use this content in any manner, you need written permission. Contact Lestie Mulholland for details.