Can Vitamin D Help Control Asthma?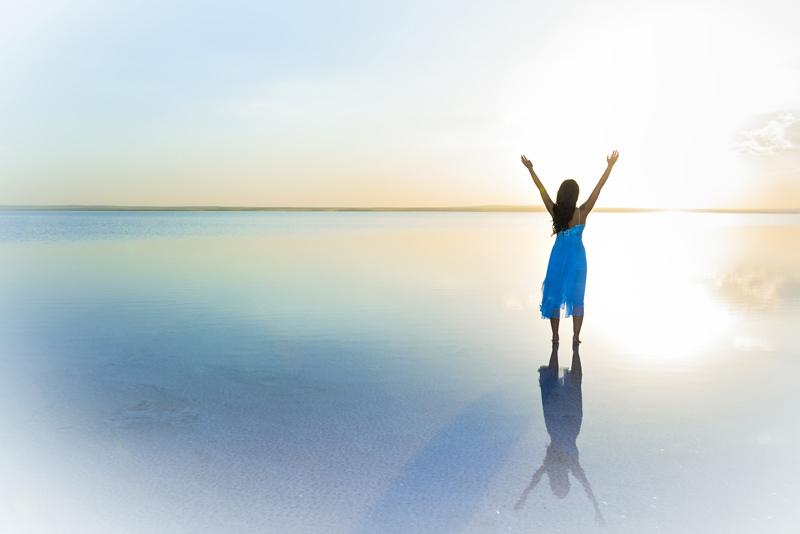 Vitamin D is a crucial, though often overlooked, vitamin that helps to regulate many of the body's functions. Researchers have learned that asthma patients typically have lower levels of vitamin D than other people. Let's take a look at vitamin D and how it may help you to better control your asthma.
Vitamin D Facts
Vitamin D is a fat-soluble compound which can be synthesized by the body; it's also found in certain foods. The body makes vitamin D (also called the "sunshine" vitamin) when exposed to sunlight. Inside the body, vitamin D must be converted into a more useable chemical in a two-step process. First, the liver converts vitamin D to calcidiol. Next, the kidneys convert calcidiol into calcitriol, which is an easier form of the vitamin for the body to use. Vitamin D helps to promote bone health, cell growth, helps with neuromuscular and immune functions, and has anti-inflammatory properties.
A simple blood test
is used to check your blood serum levels to determine if you're vitamin D deficient. If you don't have enough vitamin D, then your doctor will recommend the best treatment to help increase levels of this important vitamin in your body.
Sources of vitamin D
include fatty fish (including salmon, tuna and mackerel), fish liver oils, beef liver, cheese and egg yolks. Fortified foods (such as cereals, milk, orange juice, etc.) are also sources of vitamin D. And of course, a bit of sun exposure helps your body to makes its own vitamin D. It takes about 10 to 15 minutes of sunlight each day to create the right amount of vitamin D you need. If you live in more northern latitudes, where winters limit the amount of sunshine, it may be necessary to get your vitamin D from foods and supplements.
Vitamin D and the Immune System
People who have deficient levels of vitamin D may be more prone to develop certain cancers, rickets (a bone disease), osteoporosis, multiple sclerosis (MS), and other conditions. Many studies have been run to learn exactly how vitamin D works with the immune system. Researchers don't have all the answers yet, but here's what they do know:
• Vitamin D arms the body's T cells to track down and kill foreign invaders, such as bacteria and viruses.
• Calcitriol (the converted form of vitamin D) helps to block changes of the immune system that lead to autoimmune diseases.
• Calcitriol also helps block chemicals that kill the body's own tissues.
How Vitamin D May Help Asthma
Researchers have found that asthmatics tend to have lower levels of vitamin D than other people. Asthma patients who are have low levels of vitamin D show increased airway hypersensitivity and lower peak flow measurements, along with poorer asthma control. Scientists believe vitamin D may block the inflammation process in the lungs, along with increasing the amount of interleukin-10 (a strong natural anti-inflammatory) in the body. It may also help inhaled corticosteroids to work more efficiently in controlling asthma symptoms.
Optimal Dose of Vitamin D
The optimal dose of vitamin D varies by your age and the health issues you may have. Here are the Recommended Daily Allowances from the National Health Institutes (NHI) in the U.S.:
• Ages 1-70 years: 600 IU daily
• Ages 71 and older: 800 IU daily
• Pregnant and lactating women: 600 IU daily
The established safe upper dosage of vitamin D is 4,000 IU daily. However, as with any supplement or medication, it's important not to take a dose higher than recommended by your doctor. High doses of vitamin D, over long periods, can be toxic.
Toxic doses of vitamin D
are rare, and are typically caused by taking supplements, rather than by diet or sun exposure.
Symptoms of vitamin D overdose
can include poor appetite, nausea, vomiting, frequent urination and kidney problems.
Should You Take Vitamin D to Improve Your Asthma?
Scientists are still not completely certain if vitamin D's impact on asthma. Some studies say yes, and some say no when it comes to using this supplement. If you're interested in adding vitamin D to your asthma management plan, be sure to talk with your doctor first. If your doctor does recommend taking vitamin D, be sure to take only the dose prescribed.
Supplements can be as dangerous to your health as any other type of medication. An overdose of vitamin D is rare, but can have drastic results on your body. The safest ways to get enough vitamin D is to eat a healthy diet and get some safe sun exposure. Supplements can make a difference—just use them as directed by your doctor.
Please check out my new book
Asthma's Nothing to Wheeze At!
Now also available on Amazon
Asthma's Nothing to Wheeze At!
You Should Also Read:
Asthma and an Anti-Inflammatory Diet
Understanding Asthma Signs and Symptoms
Asthma Action Plans to Manage Asthma


Related Articles
Editor's Picks Articles
Top Ten Articles
Previous Features
Site Map



Follow @SherryAsthma
Tweet





Content copyright © 2023 by Sherry Vacik. All rights reserved.
This content was written by Sherry Vacik. If you wish to use this content in any manner, you need written permission. Contact Sherry Vacik for details.