Asthma Action Plans to Manage Asthma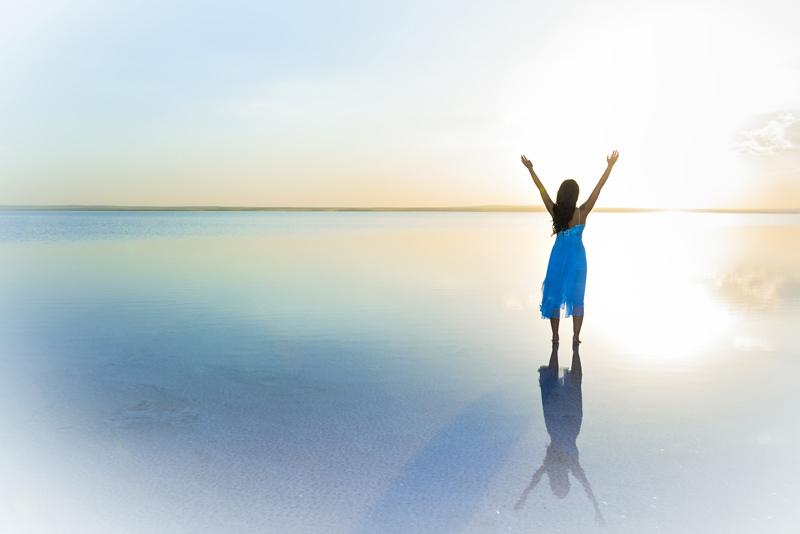 An asthma action plan is a valuable tool for asthma management. Action plans are typically stressed for use with children, but are also highly recommended for adults. Asthma management plans are usually worked on by an asthma patient and their doctor, and is an outline of steps to take when asthma symptoms begin to worsen. Action plans are created to help patients and their caregivers avoid asthma flares and attacks; thus avoiding costly trips to the doctor and the emergency room. An asthma action plan can help to keep your asthma more stable, while offering instructions and guidance if your asthma worsens.
Asthma Action Plan Document
An asthma action plan is a document that you and your doctor work on together. This document will cover your specific asthma severity classification, your asthma triggers, your asthma symptoms, and normal peak flow readings, along with specific instructions on how to handle asthma flares and asthma attacks when they occur. Your action plan should also include the names and dosage of each asthma medication your doctor prescribes (including daily and rescue medications), and emergency contact information (such as for your doctor's office, hospital, etc.) Each person's asthma action plan is unique, just as each patient's asthma is unique; no two people have exactly the same type of asthma, asthma triggers, etc.
What's on an Asthma Action Plan?
An asthma action plan is divided up into three "zones": Green, Yellow and Red; which matches the color zones found on peak flow meters. Each zone of the action plan uses specific symptoms, peak flow levels, and treatment options to control your asthma.
•
Green Zone: Go
The green zone of your action plan shows that your asthma's managed and stable, your peak flow readings in the healthy range and you're feeling good. Generally, there are no symptoms of asthma if you're in the green zone, though you may experience shortness of breath at times.
•
Yellow Zone: Caution
The yellow zone signifies that your asthma is no longer under control. At this point, your peak flow levels may have dropped and you will experience more asthma trouble at this point. Your asthma action plan will give you specific instructions on what to do in order to get your asthma back into the green zone.
•
Red Zone: Emergency
The red zone is the danger zone, and your asthma symptoms have become severe and/or you may be experiencing life-threatening asthma symptoms. If you reach the red zone, your action plan will instruct you to call your doctor and/or go to a hospital emergency room as soon as possible.
Tips to Use an Asthma Action Plan
1. Be familiar with each part of your action plan, and understand how to implement the actions for each zone of your asthma action plan. Make sure your child understands and can follow their action plan, and make sure each caregiver understands how to use the action plan for each zone.
2. Keep a copy of your action plan with you each day. Your child's action plan should be on file with each of your child's caregivers (preschool, school, dance, sports, etc.).
3. Avoid as many asthma triggers as possible; this will help you to prevent asthma flares and asthma attacks.
4. Use your action plan to monitor your asthma symptoms. When symptoms are getting worse, consult your asthma action plan to find the corresponding zone and symptoms and instruction on how to bring your asthma back into the green zone.
5. Be sure that you and/or your kids keep a peak flow meter along at all times. Monitor peak flow readings throughout the day (as directed by your doctor), as a drop in peak flow levels will alert you when your asthma has gotten worse.
6. Make certain you and/or your kids have taken all prescribed asthma medications on time, as prescribed by your doctor. Taking all prescribed asthma medicine as directed helps to keep your asthma managed and stable.
7. Asthma action plans should be reviewed at each doctor checkup, in order to ensure the plan has accurate information for the current state of your asthma. There are times when it's necessary to "tweak" or change asthma medications and treatments, and these changes should be noted and an updated action plan filled out. If your child's action plan has been updated, be sure that all caregivers have the new version on file.
You'll find a link, at the end of this article, to an example of an asthma action plan put out by the National Heart Lung and Blood Institute (NHLBI). You can save and/or print out a copy of this action plan and take it to your doctor. Your doctor will help you work out the specifics for each zone of your unique action plan.
An asthma action plan is a valuable part of an asthma management program. Action plans help to keep your asthma managed and stable, while cutting down on the number of asthma flares and attacks you experience. Action plans are easy for children and adults to follow, with each zone providing specific peak flow levels and asthma treatment options. Asthma action plans are unique for each asthma patient, and should be reviewed at each asthma checkup. Follow your asthma action plan to help keep your asthma managed and stable. You'll feel better and will be able to have an active, healthy life, in spite of asthma.
Here's the link to the National Heart Lung and Blood Institute (NHLBI) sample asthma action plan in a PDF version you can save and print out (please note, this is an offsite link): https://www.nhlbi.nih.gov/health/public/lung/asthma/asthma_actplan.pdf
Please check out my new book
Asthma's Nothing to Wheeze At!
Now also available on Amazon
Asthma's Nothing to Wheeze At!
You Should Also Read:
How to Keep an Asthma Diary/Journal
Consistent Medication Use to Manage Asthma
Seven Tips for Asthma Management


Related Articles
Editor's Picks Articles
Top Ten Articles
Previous Features
Site Map



Follow @SherryAsthma
Tweet





Content copyright © 2023 by Sherry Vacik. All rights reserved.
This content was written by Sherry Vacik. If you wish to use this content in any manner, you need written permission. Contact Sherry Vacik for details.