Asthma and an Anti-inflammatory Diet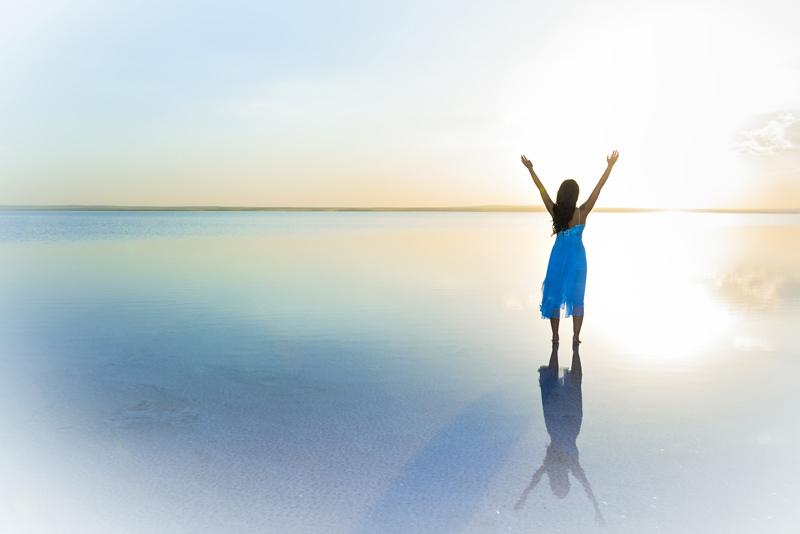 Doctors and scientists have long thought an anti-inflammatory diet may be one way to help manage asthma. Asthma is a chronic inflammatory disease that can cause long-term damage to our airways. Our airways become inflamed and swollen, making it harder to pass air in and out when we breathe. Over time, the inflammation process may cause airways to become even more sensitive, leading to an increased number of asthma symptoms and asthma attacks.
What is Inflammation?
Inflammation is an immune reaction of the body—a defense mechanism to keep us healthy. The body uses inflammation as part of the healing process. Think about a time you accidentally cut your finger; after the injury, the tissue around the cut turned red and swollen. That is an example of inflammation. During the inflammation process, our bodies create an increased number of white blood cells to help protect us from infections and from foreign substances that may be harmful or cause irritation to our systems.
However, in some diseases, the body's immune system becomes overly sensitive when there are no harmful infections or substances affecting us. This is called an autoimmune response or autoimmune disease. There are many autoimmune diseases that can affect the body, including asthma and allergies. Prolonged inflammation is called chronic inflammatory disease. Asthma and allergies are both classified as chronic inflammatory diseases.
Food that Causes Inflammation
Certain foods we eat can add to the body's inflammation process. Many refined and processed foods can cause inflammation. Inflammation causing foods include sugar, saturated fats, trans fats, omega-6 fatty acids, dairy products, red or fatty meats, alcohol, refined grains, and artificial food additives. These foods are safe to eat in very small amounts, but the more of these foods you eat, the more inflammation your body may develop over time. Long-term inflammation can damage cells and lead to diseases such as cancer, heart problems, certain forms of arthritis, and autoimmune disease such as asthma and allergies.
An Anti-inflammatory Diet
Anti-inflammatory diets have been designed by scientists and doctors to help patients lower the amounts of inflammatory-causing food in their diets. An anti-inflammatory diet, such the Mediterranean diet, is one where patients eat fresh fruits and vegetables, healthy fats, watch their intake of carbohydrates and eat plenty of whole grains. Lean meats and spices are other important components of an anti-inflammatory diet.
Here is a short list of anti-inflammatory foods (this is not a comprehensive list):
Fruits
Apples
Black Currants
Blueberries
Lemons
Limes
Oranges
Raspberries
Strawberries
Tomatoes (yes, it's a fruit)
Vegetables
Bell Peppers
Broccoli
Cabbage
Cauliflower
Garlic
Green Beans
Olives
Onions
Spinach
Sweet Potatoes
Lean Meats
Fish: Cod, Halibut, Herring, Rainbow Trout, Sardines and Tuna
Poultry: Chicken and Turkey
Nuts and Seeds
Almonds
Flaxseed
Hazelnuts
Sunflower Seeds
Walnuts
Healthy Fats
Canola Oil
Sunflower Oil
Extra Virgin Olive Oil
Herbs and Spices
Basil
Cayenne and Chili Peppers
Cinnamon
Cloves
Cocoa (at least 70% cocoa)
Ginger
Licorice
Mint
Oregano
Parsley
Rosemary
Thyme
Tumeric
All of these foods are rich in flavonoids, vitamins and minerals that act as antioxidants, which help fight inflammation in our bodies. An anti-inflammatory diet may also help you to lose weight, which is also a good way to help control your asthma symptoms and lower the number of asthma flares and attacks you suffer. Though more studies are needed, doctors and scientists have seen a number of asthma patients improve when they eat the healthier foods found in an anti-inflammatory diet.
Is the Anti-Inflammatory Diet for You?
It might be worth exploring this question with your doctor or healthcare provider. Eating a healthier diet will not harm you, and may even help you to be healthier overall, while also providing improvements with your asthma management. However, before making any changes to your diet or health care regime, it is best to discuss this with your doctor.
Along with a healthy diet, it is important to properly manage your asthma by following your doctor's orders in regards to asthma medications, avoid all asthma triggers (as much as possible), and remember to get your necessary vaccinations, such as your annual flu shot. Following these tips will help you to have better control over your asthma, rather than letting asthma control you.
Please check out my new book
Asthma's Nothing to Wheeze At!
Now also available on Amazon
Asthma's Nothing to Wheeze At!
You Should Also Read:
Apples and Pears for Asthma
Control Asthma to Save Money
Family Meals Times Important for Asthma


Related Articles
Editor's Picks Articles
Top Ten Articles
Previous Features
Site Map



Follow @SherryAsthma
Tweet





Content copyright © 2023 by Sherry Vacik. All rights reserved.
This content was written by Sherry Vacik. If you wish to use this content in any manner, you need written permission. Contact Sherry Vacik for details.