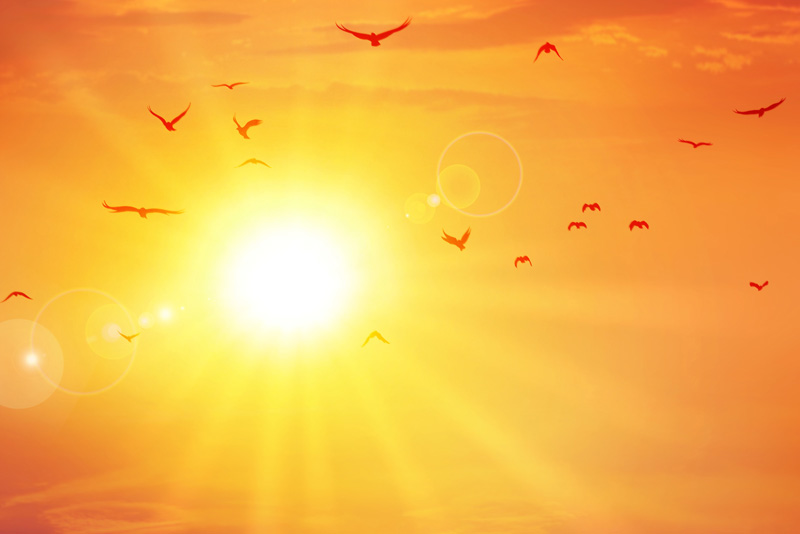 As a woman, you are the hub of family life. You may be a single mother or the wife of a man who is consumed with his work. You may be a caregiver. Whatever your role in life, the activity revolves around you.
Have you ever felt like a traffic cop? You are standing in the middle of the home with arms swinging in all directions, shouting, - Go straight. - Come ahead. - Stop! - Go left, go left! - If there is a crash, as there often is, because the oncoming traffic doesn't always obey your directions, all movement comes to a halt while you clean up the debris.
You have duties. Not only are you responsible for feeding, clothing, cleaning, organizing school schedules, doctor appointments, church activities - the list goes on - you are often responsible for part if not all of to the monthly income to pay bills and buy groceries. And don't forget that you must save the environment. "No. The can goes in the recycling not the trash."
Sometimes you want to throw up both hands and yell, "I quit!"
Sound familiar?
I have often turned to a verse in Isaiah, longing for relief. In context; Israel was panicked about the imminent invasion of an enemy. The prophet Isaiah gave them this message.
"In returning and rest you shall be saved;
In quietness and in trust shall be your strength."
Isaiah 30:15 (ESV)
I have always focused on the words
rest
and
quietness
, but the comfort of that meditation is fleeting for I'm soon back in my traffic cop position.
Looking more closely at the Scripture, I see that I have ignored an important phrase. The last part of verse 15 gives me the root of the problem.
"But you were unwilling."
Israel looked to earthly powers for protection. I look to myself. I stubbornly hold on to the full weight of the responsibility with the thought that if I let go, everything will fall.
In this verse, God is bidding me to return to Him for precious rest. I must make the move. I must give up shouldering the responsibility. He says that I can quiet my mind and emotions and trust in Him. He reminds me that He is in charge. Whether the traffic pattern runs smoothly or disintegrates into chaos. God is and always has been in control.
Life in my home will go on with as much activity as always and it won't be easy giving up responsibility. Every morning, before I put on my policeman's hat, I'll take time to speak to God. I'll tell Him, :These are my duties and concerns for the day. You take the responsibility because I'm going to rest here in this comfortable, warm place. I'll listen for your voice throughout the day and I'll take action as you direct me. And, God, if the traffic starts heading off in all directions, I'll trust that you have a plan and are powerful enough to accomplish it."
You Should Also Read:
God's Word - Anchor for the Storm
Jehovah Shalom - The Lord is Peace
Order From Chaos


Related Articles
Editor's Picks Articles
Top Ten Articles
Previous Features
Site Map



Follow @LynneChapman
Tweet





Content copyright © 2022 by Lynne Chapman. All rights reserved.
This content was written by Lynne Chapman. If you wish to use this content in any manner, you need written permission. Contact Lynne Chapman for details.