Breakdown in Conversation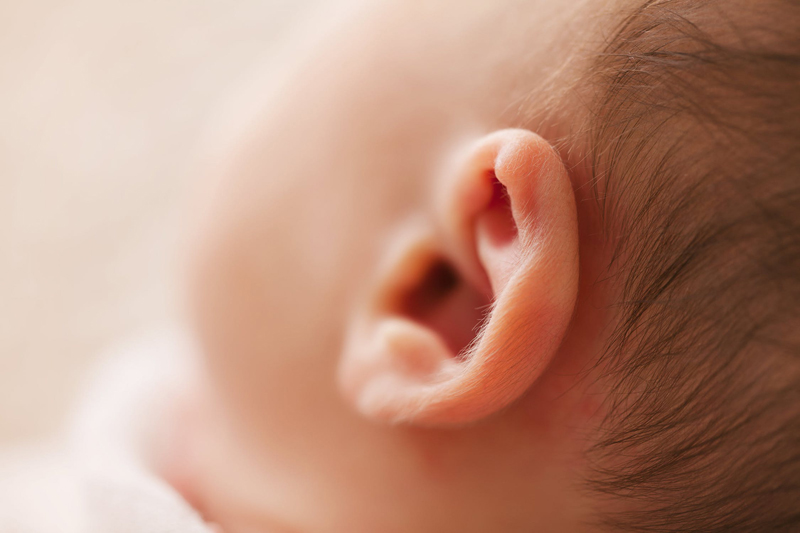 Summarised from a presentation given by Dr. Christopher Lind, Senior Lecturer in Audiology, Speech Pathology and Audiology from Flinders University to a group of BHA Adelaide Inc. members during Hearing Awareness Week 2012.

Topic: "I'm sorry, would you repeat that?" - Observing how hearing loss affects every day talk.

During Hearing Awareness Week Better Hearing Australia Adelaide Inc. was fortunate in having Dr. Christopher Lind, Senior Lecturer in Audiology, Speech Pathology and Audiology from Flinders University present a talk on:
"I'm sorry, would you repeat that?" - Observing how hearing loss affects every day talk.

Dr. Lind said they were trying to come up with a new conversation based therapy. People with hearing loss find their biggest problem is dealing with conversation and this research is looking at how we converse. He said, "Conversation is something we do, but in reality we have no idea what rules we are following." It is not like grammar where the rules are for written language. Conversation is different and we seldom talk in sentences. While it is fundamentally a sensory perceptual task, it is a social activity. For Hearing Impaired (HI) people conversation can be exhausting. It takes a lot of effort and Dr. Lind's research is focussing on why it is such hard work. He says hearing impairment is a sensory problem, but ears not working is a social one and that is the area in which the HI person needs help. That is why it is essential to identify the connections between conversation and hearing impairment.

We were reminded that HI people tend to talk in monologues and control the conversation if they can, because this is easier than trying to keep track of topic changes and shorter spans of interaction in conversation between people. There is more break down in conversation flow with HI people and it this repair of breakdown in conversation which Christopher Lind is looking at. (I have never heard this 'repair' expression referred to before in connection with conversation and find it interesting.) He says whether people are HI,
visually impaired or neither, breakdown in conversation happens frequently.

Where one partner is HI and the other is not, experiments show that the partner with normal hearing has to do a lot of work to repair conversation.
Repetition of key words and tone inflection of voice are involved in conversation repair and very often it is the hearing person who has to 'repair' the conversation by repeating or rephrasing the words the HI person has missed. However, in reality it does not take long for the conversation to flow again. It is easier if the couple know each other well because they will be familiar with each other's voice and often communication between them can be easier. Thus if HI people talk to someone they know well it makes conversation more successful because there is a familiar rhythm of understanding and empathy between them.

Interrupting at the point of conversation where the HI person misses a word is helpful because if the person waits till the end the speaker does not know what has been misunderstood whereas an interjection repeating a specific phrase e.g."Did you say Saturday or Sunday?" identifies the point at which the HI person has become confused and makes the repair for the hearing person much easier. Dr. Lind says that is why hearing loss is not just about lip reading or perception, it is about two people working together to communicate with successful conversation.

Public awareness and education about communication is an essential factor in making conversation with Hearing Impaired people successful. In the home environment it is necessary to have some guidelines for partners and families that apply to both the HI and the normal hearing members. For example make it a rule that no one shouts to a person in another room, whether they can hear or not. Be aware that communication and conversation is a two way interaction. Both parties in a conversation need to take responsibility for the flow of conversation to be understood. The HI person must interrupt or interject at the point of misunderstanding with relevant comments, not just "Pardon?" or "What?" so that the speaker knows what to repeat or rephrase. The hearing partner must be a good listener and be aware of the importance of listening to the interruptions of the HI partner. The repeating will only take a second or two, but ensures that communication is effective and conversation flows.

Hearing impaired or not noisy cafes and social venues are a modern scourge and it was suggested from the audience that a list on relevant websites of environmentally compatible cafes, eating places and so on would be a very helpful aid to social enjoyment. It also might be successful in sending a message to proprietors that noise is a public nuisance and disturbance and keeps customers away.

Conversation repair occurs between all types of people, however, experiments have shown that the incidence of repair among those with hearing loss is considerably higher. Nevertheless, with appropriate intervention and awareness it can be minimised greatly.

Summarised by Shona Fennell
Better Hearing Australia Adelaide Inc.




You Should Also Read:
Communicating with deaf people
Deafness impact on family and friends
Hearing loss and self-esteem


Related Articles
Editor's Picks Articles
Top Ten Articles
Previous Features
Site Map





Content copyright © 2023 by Felicity Bleckly. All rights reserved.
This content was written by Felicity Bleckly. If you wish to use this content in any manner, you need written permission. Contact Felicity Bleckly for details.