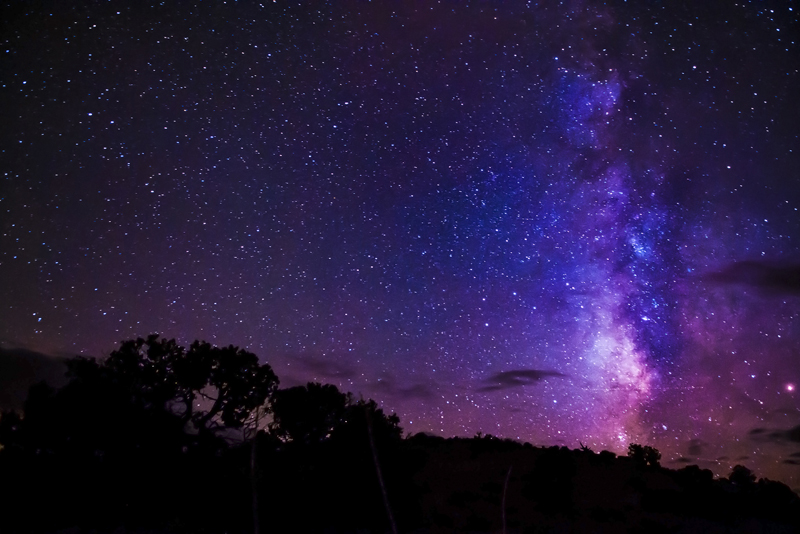 The title may sound a bit like an astronomy text. In fact, Frank Cottrell Boyce has written an engaging novel for young people which includes some space travel, but more importantly, an eccentric cast of characters in what's a great read.

Four children won a draw whose prize is a ticket for the child and his/her father to attend a sneak preview of a new adventure theme park and ride. It turns out the hush-hush new ride is not a simulation of a trip into orbit, but the real thing. Someone described the book as "Willy Wonka meets the space race," referring to Roald Dahl's Charlie and the Chocolate Factory with its five golden tickets to a magical chocolate factory.

However, the story might be better described as "Willy Wonka meets Apollo 13," for as it begins, something has gone terribly wrong. The four winners and their adult chaperone, Liam Digby, were supposed to go into orbit and return. With communications destroyed, the ship out of control and their not even being able see Earth, it looks as though they won't return. Digby is telling the story to the audio diary on his mobile phone on the off chance that it will one day be found.

Oh dear. Could things be any worse? Well, yes. As it happens, Liam Digby is actually a 12-year-old boy and not anybody's father. He's tall for his age and beginning to sprout whiskers and keeps getting mistaken for an adult. So he got into the draw by pretending to be a father, and then talking a classmate into posing as his daughter. He convinces their parents that they're going on a class trip into the countryside, not being flown off to China on a private jet with three other kids and their dads.

Liam's friend Florida is obsessed with celebrities and the trappings of celebrity, and her own father spoils her. The other three winners are very talented in some way, and are both encouraged and stunted by their pushy fathers.

Hasan Xanadu is a genius with money, according to his father Eddie. Eddie thinks the world of him and is ready to buy him anything he wants. In fact, Hasan got his ticket because his father bought it off another winner.

Sampson Two Toure, according to his father Sampson One, is "officially a genius." When his class at school in Sierra Leone did projects on irrigation, Sampson Two's was so brilliant the government paid him for it.

Max – that's short for Maximum – Martinet is a mathematical genius and focused on success, as ordered by his father. His father is Mr. Martinet . . . Whoops, no, he is to be called "Monsieur Martinet".

Liam's father is a taxi driver and a decent fellow who owns a book called How to Talk to Your Teen, which Liam has quietly borrowed to help him masquerade as Florida's father.

Yes, I know. The whole thing is ridiculous. However tall he is, who would mistake a 12-year-old for someone's father? And would even an eccentric millionaire technophile think training children as taikonauts (Chinese astronauts) is a good idea? So, all credit to the author for sweeping you along with the story so that it seems plausible.

The characters sound like caricatures, but they develop. They learn from their experiences and we learn some surprising things about them. Liam manages to do well as a father and appreciates his own father even more. And if this is sounding a bit preachy and dull, it isn't. It's very funny.

A bit of science sneaks in as the children train for freefall in the parabolic flight (known as the "vomit comet") or on the centrifuge to experience the g-forces involved in lift-off and landing. So you can learn a bit about space flight without straining your brain. I loved the special guest appearance of one of my favorite astronauts.

So how did Liam get chosen as the parent chaperone? What did they leave in space? And will you get a little bit choked up by the ending, like I did? I liked the way this book has heart without being sloppily sentimental.

Cosmic is aimed at the 9-12 age range, but I think some younger ones would also like it. Teens might find it babyish, but adults could well enjoy it – I thought it was great fun. Readers who aren't British may miss some of the cultural references, but it shouldn't spoil the book. Not only would it be a good present for young readers, but worth considering as a present for their dads too.

Frank Cottrell Boyce, Cosmic, Macmillan Children's Books, ISBN 978-0330440868 [paperback]

NOTE: The copy of the book which I reviewed I borrowed from the library.
You Should Also Read:
George's Secret Key to the Universe - book review
In the Shadow of the Moon - film review
Icarus at the Edge of Time - book review


Related Articles
Editor's Picks Articles
Top Ten Articles
Previous Features
Site Map





Content copyright © 2022 by Mona Evans. All rights reserved.
This content was written by Mona Evans. If you wish to use this content in any manner, you need written permission. Contact Mona Evans for details.