George's Secret Key to the Universe - book review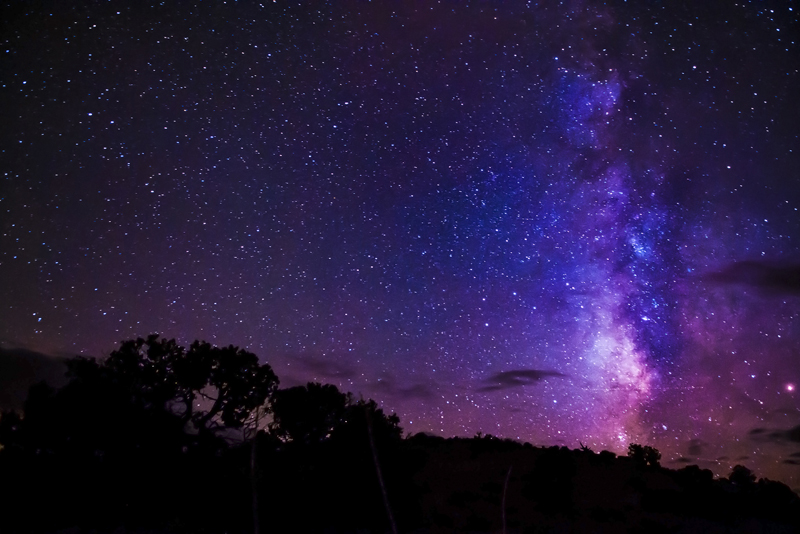 Imagine a computer so powerful tht it could control time, and take you through the Galaxy without a spacecraft. Of course, you'd also have to imagine the laws of physics being suspended for this to happen. But if the world's most famous physicist is happy to use this plot device, it's probably worth a look.
George's Secret Key to the Universe
is written by Lucy and Stephen Hawking. Lucy Hawking, a professional writer, provided the story and her father Professor Stephen Hawking provided the physics, along with some input by Dr. Christophe Galfard.
The hero George Greenby has a pet pig, but no television. He has his own vegetable plot, but would rather have a computer than grow vegetables, so he leaves it bare. His parents generate their own electricity and use renewable fuels and natural products. They want to save the planet which they think science and technology are destroying.
It's not that George doesn't want the planet saved, but as you know, it's hard to be the odd one out at school. He had been rather lonely until he met the new neighbors. George didn't think much of Annie, who flounced around in sequins insisting that she was a ballerina. But since he's interested in science - especially astronomy - he
was
impressed with Annie's father Eric, a professional astronomer. And George is even more impressed when he meets the computer Cosmos. Yes,
meets
, as one must be introduced to the moody machine.
Dramatic tension is provided by George's scary teacher, who turns out to be Eric's old adversary. Some people might worry about a teacher being the villain. Although I should stand up for the profession, I have to admit that I found myself almost warming to anyone who gets homework handed in on time and has a quiet classroom where "even the slouchy rebel boys sat up straight and fell silent when he walked into the room." But alas, it seems he has theft and murder on his mind, which can't be good.
Although the story moves along well when it finally gets going, it does rather flounder at the start. Besides a slightly preachy tone, it's full of mini-lectures. George is entranced by them, but I don't know that everyone will be. However they are offset from the main narrative, so aren't necessarily interruptions. I should add that they are well worth reading at some time.
George is a sympathetic hero who is shown as ordinary, but able to rise to the occasion when needed. I'm also glad to report that Annie isn't as silly and flaky as she first seems, but is intelligent and imaginative, and a brave and loyal friend. I did however find Eric the scientist rather annoying in his naive super-niceness. As it happens, I like nice people, but - gosh! - someone tried to kill him and he just shrugged it off almost absent-mindedly.
Surely everyone will like the wonderful drawings by Garry Parsons which help to bring the story to life. Another winner is the 32 pages of color plates showing images from various large telescopes plus a gorgeous endpaper design taken from a Hubble Space Telescope mosaic of the Eta Carinae nebula.
I must also highly commend the explanation of black holes in
My Difficult Book Made Simple for Annie and George
where Stephen Hawking writes as Eric. Anyone who's intrigued by black holes need look no further, and if you never quite managed
A Brief History of Time
, this is for you.
The book is aimed at readers aged 9-12, but curious 8-year-olds would enjoy it too. The science is great for any age. Obviously, teenagers wouldn't want to be seen in public with it, but might borrow it surreptitiously for physics prep.
There is an associated
website
which may appeal to the lower end of the reading age group. For teachers and home educators, have a look at the
curriculum guide
from publishers Simon & Schuster. It's full of activities to encourage young astronomers.
So will Eric fall for a trick and be swallowed up forever by a black hole? Can George outwit the bullies who are after him? And what about the big science competition - does George have a chance? I'll leave it for you to find out.
Lucy & Stephen Hawking,
George's Secret Key to the Universe
, Doubleday, ISBN 978-0-385-61181-7
NOTE: The copy which I read to write this review was given to me as a gift.
You Should Also Read:
Icarus at the Edge of Time book review
Bang! - Book Review
Searching for Extrasolar Planets


Related Articles
Editor's Picks Articles
Top Ten Articles
Previous Features
Site Map





Content copyright © 2023 by Mona Evans. All rights reserved.
This content was written by Mona Evans. If you wish to use this content in any manner, you need written permission. Contact Mona Evans for details.