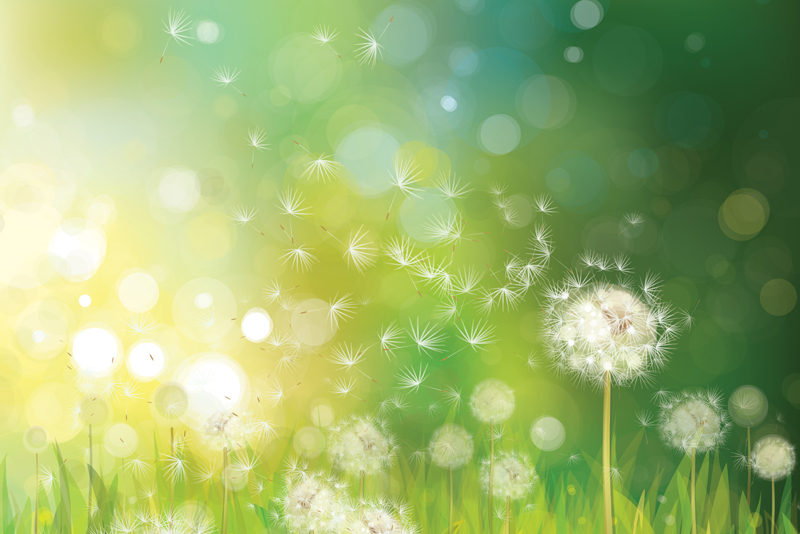 Drought conditions and record summer temperatures have combined to create a horrible fall allergy season in many U.S. locations in 2012. This comes on the heels of a terrible spring allergy season.

Ragweed is the main trigger of fall allergies but other culprits are mold spores from piles of leaves, pigweed, plantain, sheep sorrel, sagebrush and late-blooming trees. Every fall I want to flee to an allergy-safe location but there is no safe place from allergies in the United States, according to the Asthma and Allergy Foundation of America (AAFA).

Some places are worse than others for allergies, according to the AAFA's fall "Allergy Capitals" report. The annual report identifies the "100 most challenging places to live with allergies" in the fall.

"Allergy Capital" rankings are based on a scientific analysis of three factors:
•Pollen scores (airborne grass/tree/weed pollen and mold spores)
•Number of allergy medications used per patient
•Number of allergy specialists per patient

Here are the worst 10 cities for fall allergies:
1. Louisville, Ky.
2. Wichita, Kan.
3. Knoxville, Tenn.
4. Jackson, Miss.
5. McAllen, Texas
6. Dayton, Ohio
7. Oklahoma City, Okla.
8. Memphis, Tenn.
9. Madison, Wis.
10. Baton Rouge, La.

The five best places for fall allergies are:

1. Sacramento, Calif.
2. Portland, Ore.
3. Stockton, Calif.
4. Daytona Beach, Fla.
5. San Francisco, Calif.

For a complete listing of the top 100 allergy cities for fall, visit allergycapitals.com.

Most of us cannot move because of fall allergies but there are some things you can do to help manage your symptoms.

•Avoid being outdoors in the morning between 5-10 a.m. when pollen levels are at their highest.
•Another good time to go outdoors is immediately after a rainfall. Pollen disperses more slowly after a rainfall and on cloudy or windless days.
•Stay away from fields or areas where ragweed or other fall-blooming weeds grow.
•Keep windows shut in both your house and car.
•Avoid mold by keeping areas around the house dry. Rake up piles of damp leaves.
•Vacuum once or twice a week and keep areas free of dust.
•Shower and change your clothes after being outdoors.









Related Articles
Editor's Picks Articles
Top Ten Articles
Previous Features
Site Map





Content copyright © 2019 by Sheree Welshimer. All rights reserved.
This content was written by Sheree Welshimer. If you wish to use this content in any manner, you need written permission. Contact Sheree Welshimer for details.