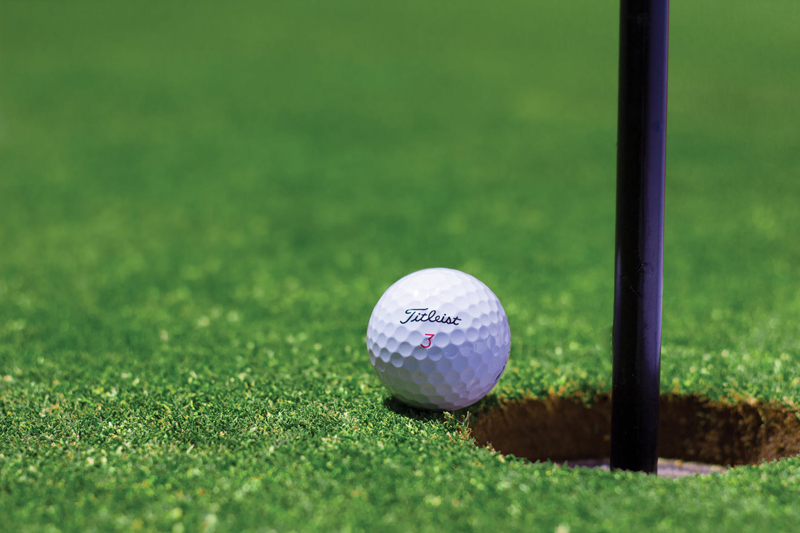 The reason I moved to Salado and the Mill Creek Golf Club is because I love golf. I was lucky enough to purchase a home on this golf course in 2004. I joined the Ladies Golf League after I was settled into my new home. I soon became familiar with their type of play on their regular designated Wednesday play. This called game of the day that was organized by their First Vice President. This was her main duties of devising the special games each Wednesday.

I thought this strange that it was called their Playdays and it reminded me of what we called our children's games with friends. After I became familiar with those that were playing I asked why it was called this and not an organized league play were all members had to partake each week. They even had written in their by-laws at that time, "There must be at least three players finishing competition to qualify as an official playday." I thought 'what is this', if you have a membership of over 30 women and you have to insert into your by-laws of at least three golfers to call it an official playday. What was the use to have an organized golf association if members were not obligated to play on the designated ladies golf day?

After asking many of these questions someone said if you want to make changes you have to talk to Margaret. So I did have a talk with Margaret and to say it was a rather silent meeting and looks that meant "We always have done it this way". It was written in their by-laws so that was that. To say I stopped trying was not my way. I keep trying to get along but we kept losing members and through the years it has not changed. I have served on almost every committee that is in their by-laws but membership still has dropped so it is difficult to find officers to keep it going.

I have decided that it is not worth the effort and will not become a member for next year. This group is so divided that the pleasure of a Ladies Golf Association has lost its appeal. This group refuses to try something different I even wanted to change the Ringer game as had been in charge of that game for two years. They did not want to hear what I wanted to replace it with because it was written in the by-laws and we had to keep it going. For these past several years it has been a struggle and I refuse to play the game. I will keep playing golf and working up new ideas and games to play with my Monday and Friday golf group. I am sure the Ladies Golf Association will keep on doing what they do or as I believe it will die on the vine.

It is a shame when organizations do not change with the times. New ideas are needed to create interesting activities to keep a membership active. In years past I belonged to privately own golf clubs and many members were expected to take part in activities and our ladies day always had a match play game that were set up in teams. Your team always played against another team with a running account of winnings made throughout the summer months. You were obligated to make the weekly matches or you found a substitute.

Who knows what will happen next year if the members can come up with purchasing this golf club. There are so many unanswered questions about this so will just have to wait and see. I will continue to work for that goal and no more hassle about LGA play day activities. I will be free to play golf for just the pleasure of the game.



Related Articles
Editor's Picks Articles
Top Ten Articles
Previous Features
Site Map





Content copyright © 2022 by Letta Meinen. All rights reserved.
This content was written by Letta Meinen. If you wish to use this content in any manner, you need written permission. Contact Sandy Eggers for details.