Low Carb Characters in NaNoWriMo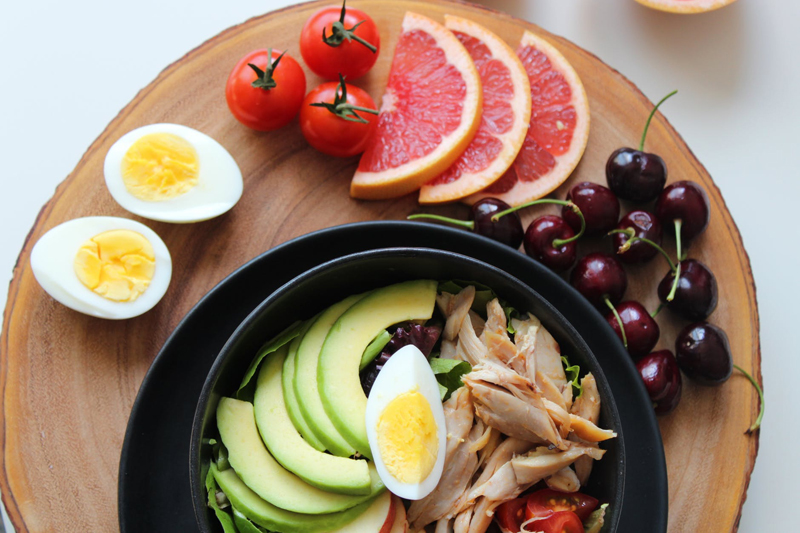 If you're doing a project for NaNoWriMo, give a character an interesting trait - have them be on a low carb diet! Here's what you need to do to write that authentically.
First, the general focus of the character will be on avoiding added sugars and starches in foods. So it's not that they will gorge on steaks and lard :). Rather, they will think about the food options they have. If an ice cream sundae is one dessert option, they'll go with the berry plate instead. If salmon with white rice is offered at a restaurant, they'll ask to substitute in broccoli for the white rice.
The character certainly might be having struggles. The diet tries to wean people off eating piles of white bread, for example. So if they grew up having a loaf of Italian bread with dinner every night, they could be working through giving that up. The same thing with pasta. Many people expect piles of pasta for dinner every night. That would not be an ideal low carb menu, so the person could be having cravings for their pasta.
Diet differences can make for great interpersonal dynamic situations. Say you have a couple. The husband loves pasta. The wife is trying to do low carb, because she has diabetes and the doctor has told her to cut back on carbs. So now he's demanding his giant piles of spaghetti every night, and she's still craving it, but trying to "make do" with her eggplant instead.
Or take the case of a group of friends. They used to go out every night and drink 5-6 beers at the bar. One of the friends has reached 300 pounds and was warned by their doctor that they are in line for a heart attack unless they lose weight. So they're trying to cut back on the beer. But his friends all harass him for being a "wimp" and are unsupportive.
You might have a parent of an obese child who is trying to undo the damage before the child runs into serious health issues. The child resists, wanting the candy and cookies all his friends get to have. How do they handle birthdays? Halloween? Christmas? Easter? There are a wealth of story options here.
Post in our forums if you have questions!
Lisa Shea's Library of Low Carb Books


Related Articles
Editor's Picks Articles
Top Ten Articles
Previous Features
Site Map



Follow @LisaLowCarb
Tweet





Content copyright © 2023 by Lisa Shea. All rights reserved.
This content was written by Lisa Shea. If you wish to use this content in any manner, you need written permission. Contact Lisa Shea for details.