Tinnitus - an expert view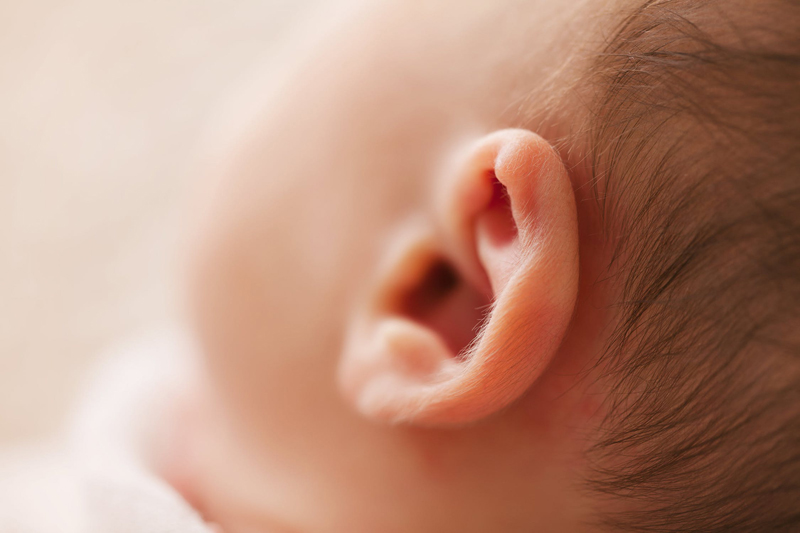 Dr Judith Boswell is an Audiologist and Director of Adelaide Hearing Consultants, in which Tinnitus SA is based. She is a (Clinically-Certified) Fellow of the Audiological Society of Australia.

Judith's talk was very comprehensive and stimulating. She began by asking the audience for questions they wished to have answered about tinnitus and she then proceeded to answer them.

Tinnitus is frequently termed a ringing in the ears but the range of sound levels and types described by sufferers can vary quite enormously. Tinnitus is the personal perception of sound when there is no real external sound. Silence can make it worse and the tinnitus becomes dominant. That is why people may not 'hear' their tinnitus when they have hearing aids in, but when they are removed the tinnitus becomes apparent. It is suggested that this may be because, with hearing aids, the environmental sounds one hears are picked up by the aid but disappear when the aid is removed leaving the brain with silence. Thus the brain may be looking for sound to focus on, causing the sounds of tinnitus. The aids act as a kind of masking. People often complain of tinnitus at night and this may be because there are fewer sounds around at that time.

Tinnitus is a symptom, not a disease. Several things are known to aggravate tinnitus but there is no real cure.

People can become very concerned about it so it is a good idea to see your GP and also to have a hearing test. Remember that not all audiologists are experts in tinnitus. It is a specific field of study, and there is much research going on in the area.

The causes of tinnitus are not fully known. However, damage to the hearing system, for whatever reason, can result in it and while age can be a factor it is not necessarily so. A noisy work environment can cause tinnitus . It is also known that people who suffer from stress, anxiety, depression and other mental health problems are prone to tinnitus. People who are diabetic are prone to experience tinnitus. People suffering from low morale and self esteem are also more likely to have tinnitus. Sometimes it is a sensible idea to see a psychologist because stress can be a major factor and so many medical and social issues can create stress. Many people with tinnitus say they do not have a hearing loss but it is advisable to have your hearing checked because generally speaking people with tinnitus do have a hearing loss of some degree, even if they are unaware of it.

Some people have tinnitus but are almost unaware of it - it does not bother them much. For others it is very debilitating and troublesome.

Diet is a question often queried and this is more or less a personal trial and error solution. Caffeine, chocolate and alcohol may make it worse for some people but not for others. You need to find this out for yourself by experimenting. Some drugs can aggravate tinnitus such as aspirin and some prescription medicines. Again this is something to discuss with your doctor. In most cases, a diet that is good for your heart is good for your brain. Therefore following a healthy diet is wise.

One needs to have a technique to manage tinnitus. Attention can be diverted while meditation and low level sound therapy can help. Sometimes tai chi can help. Relaxation can alleviate stress. A well advertised sound therapy program has not been evaluated and it is expensive. Acupuncture can help in some cases and psychological therapy can be effective. Your sound perception can be matched - this is masking and for some this works.

Be aware that sound perception is the personal interpretation of the sound the individual is experiencing of the level of tinnitus he/she is 'hearing'. It is not simply volume.

Much research still has to be done and is being undertaken currently.
Judith said that on-line information is plentiful. She said it was sensible to stay with the Tinnitus Association or a University link because they are accredited. Links from these sites will take you to other accredited sites.

You can learn more about Judith Boswell and Tinnitus on www.adelaidehearingconsultants.com.au and www.tinnitusssa.org

Shona Fennell, Better Hearing Adelaide Inc.

You Should Also Read:
About Tinnitus
Coping with Tinnitus
Tinnitus Defined


Related Articles
Editor's Picks Articles
Top Ten Articles
Previous Features
Site Map





Content copyright © 2019 by Felicity Bleckly. All rights reserved.
This content was written by Felicity Bleckly. If you wish to use this content in any manner, you need written permission. Contact Felicity Bleckly for details.