Brewers Provide Disaster Relief for Sandy Victims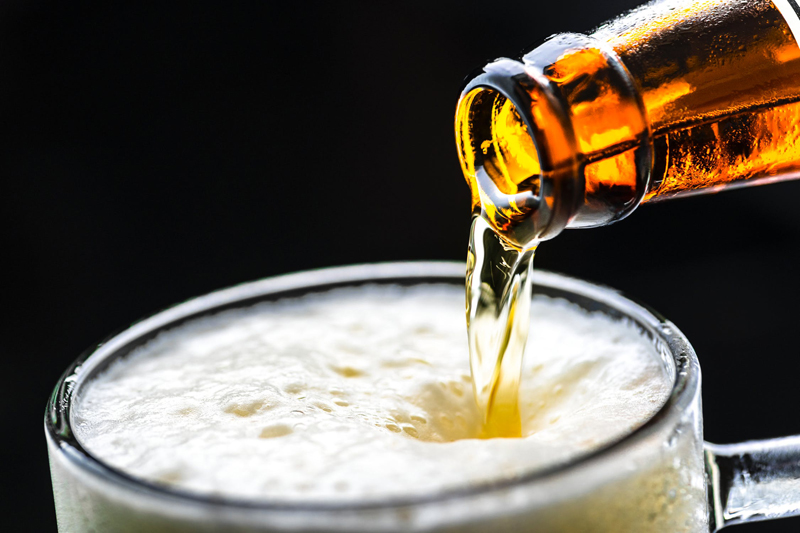 Sandy, whether categorized as a Hurricane or a Superstorm, did her best to deliver a knock-out punch in late October 2012 to the super-populated Northeast coast of the United States, from West Virginia, New Jersey and the Delmarva Peninsula to New York City, Long Island, Connecticut and Rhode Island. Power outages hit 8.5 million homes and businesses, with the death toll reaching 110 at last count. Every time I see photos of the disaster-ridden sections of New Jersey and New York, goosebumps shiver along my spine and the little hairs on the back of my neck quiver. News images flash like a rolling barrel, showing the pain - the torture of Mother Nature's wrath:

Shots of a barren Atlantic City where the Boardwalk used to be… homes with the bottoms blown out by the force of the waves … Real time videos of the subways, frozen at the moment the surge broke through their barriers …

And there's more. Property owners from Long Beach Island, waiting in traffic for hours to gain access to their homes – each one required to provide proof that they have a right to entry …

And the most chilling: a woman from Staten Island screaming, "We're gonna' die! Pleeease help us. They've forgotten about us!"

FEMA and the American Red Cross are doing what they can, but more help is needed. The brewing community has begun to recognize that they, too, can provide much needed resources to the damaged communities along the coast. Every act of kindness alleviates the devastation, even in small ways.

Some of these efforts:

Anheuser-Busch has dedicated their resources just outside of Atlanta to package pure emergency drinking water in cans, along with a supply-chain to get the water where it is needed the most – all this at their own expense. Of the 44,000 cases slated for emergency relief (that's 1,056,000 cans of fresh drinking water), they had already delivered over 10,000 cases to Floyd Bennett Field in Brooklyn by the weekend of November 3rd and 4th, 2012. Over 4,000 cases were immediately dispatched to Harrison Beverage of Pleasantville, New Jersey; Ritchie and Page Distributors of Robbinsville, NJ; the American Red Cross; and other disaster relief organizations. Anheuser-Busch also made a $100,000 donation to the American Red Cross to support on-the-ground relief efforts.

Heineken USA of White Plains, New York, implemented a program in which employees could make pledges for hurricane relief support – and the company agreed to match the donations 5 to 1.

Sprecher Brewing of Glendale, Wisconsin is donating $1.00 from every pint of Oktoberfest and Root Beer sold between November 4 and November 10, 2012 to the American Red Cross for Hurricane Sandy relief. They teamed up with Beechwood Sales & Service and General Beverage and Preferred Beverage to host the benefit at all three of their locations.

President and CEO Simon Thorpe of Brewery Ommegang in Cooperstown, New York felt fortunate to have escaped the wrath of the storm. He offered to assist any fellow brewers whose facilities have been affected by Hurricane Sandy. Contact Brewmaster Phil Leinhart
or President/CEO Simon Thorpe for support and details.

Other beverage companies have joined the effort. Starbucks, the coffee giant from Portland, Oregon, donated $250,000 to the American Red Cross Disaster Relief Fund. They also donated an additional $250,000 to the United Way Hurricane Sandy Recovery Fund to provide long-term assistance to neighborhoods who will require continuing support during the recovery.

Pernod USA, makers of Absolut Vodka, Chivas Regal, The Glenlivet, and more, contributed $100,000 to the American Red Cross. The money will provide funding for water and much-needed supplies to displaced victims. They have also agreed to establish an employee fund-raiser to collect contributions, agreeing to in-kind donations, as well.

One thing is certain. The folks in the affected areas are desperate for assistance. With the chilling winds of November rolling in, there is no easy solution in sight. These people are some of the toughest, most resilient folks you will ever meet in your life, but they are still made of the same fragile form that makes us all human.

The craft brewing community speaks volumes about the camaraderie, creativity and support found within their ranks - among those who are brewers, (both professional and amateur), beerwriters, festival organizers, graphic designers, educators, publicans, distributors, or suppliers. Use your creativity to throw some assistance to the American Red Cross to help the Hurricane Sandy victims now, when they really need your help.

Cheers!

You can make a contribution to the American Red Cross right here, right now. It's really easy:
Donation to the American Red Cross


You Should Also Read:
Hurricane Survival Kit - Include Craft Beer
Philanthropy and the American Brewer
Are You Safe to Drink and Drive ?


Related Articles
Editor's Picks Articles
Top Ten Articles
Previous Features
Site Map





Content copyright © 2023 by Carolyn Smagalski. All rights reserved.
This content was written by Carolyn Smagalski. If you wish to use this content in any manner, you need written permission. Contact Carolyn Smagalski for details.