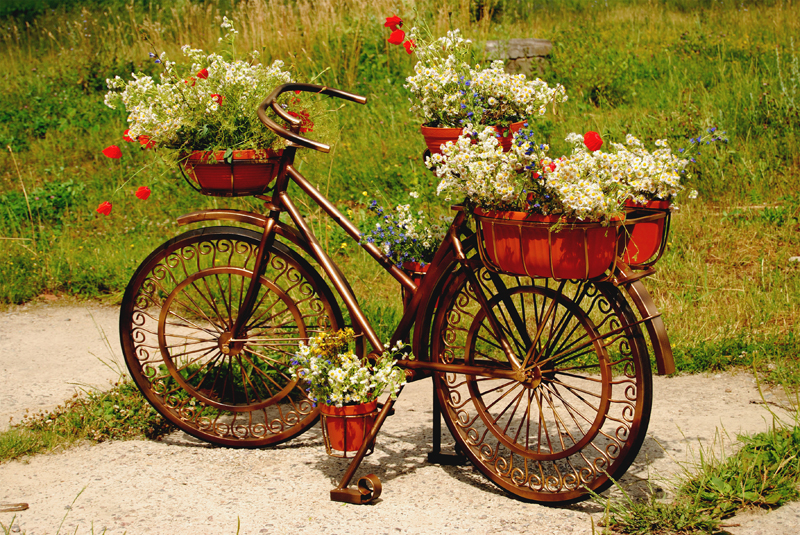 What is the best thing for you about growing your own flowers, vegetables, herbs and other edibles? The journey is the thing but so is the destination – and often when we reach where we are going to, we neglect to do what it is we came to do! Does that read 'funny' for you? I hope not – but the general message of this article is to speak about cabbages and kings and harvesting times.

So when is the best time to harvest?

Surely this is a redundant question? Well it may be but then maybe not. See, nature is so diversified that some plants can be harvested when still green and will continue to ripen and retain their food goodness and flavour, and then there are those that prefer to stay on the vine as it were, until they are fully ready to be picked and you need to look out for other signs of readiness.

And then there are those plants that look good and can trick you into leaving them on the vine for longer, but meanwhile they lose their flavour, strength, re-seeding goodness – but do look pretty! Tomatoes can do this to a person … almost like that turkey that used to hide away so it avoided the annual Thanksgiving pot!

And then there are also those times that your container gardening harvest is just so plentiful, that you have enough … and have made your jams and preserves … and given away and shared … and still have some left! So what do you do then? Well, as I have heard said – "Into the compost bin or smoothies with you!"

The most important thing about edible gardening is that there is a best time to harvest.

Generally the quality of the vegetables and fruit and herbs (and even blooms) does deteriorate if left too long and it will always be important the harvest at peak ripeness for flavour, food values, nutrition and uses in the kitchen besides. Soggy 'cold roomed' picked-too-early soft fruits like tomatoes or plums and peaches or even radishes make for spoilt favourite recipes and tasteless servings. Further, fruit and vege-quality

Harvesting too early is often as bad as harvesting too late! Still sometimes the weather plays havoc with on time harvesting – so just go with the flow and do the best you can when an early frost warning gives you the option of too early harvesting versus losing the fruits of your labours to Jack. Of course if you can move your containers easily because they are not too heavy or they are on wheels, then so much the better.

Of course harvest times will also vary with climate, to which season you're in from spring to summer to autumn to winter … to plant varietal grown and to present conditions in your garden – so there is no standard format of when to do what. This is when common sense and consistent checking come into their own – and funnily, smell counts a lot.

The more you garden the more you become adept at 'just knowing' when is a good time – the ripening fruits feel and smell and fall off at the right times. Like cooked egg dishes, some vegetables keep maturing even after having been picked, so you should allow for this. I wish I could be more specific for you like tell you harvest now because and/or then because – but there is no real formula available other than common sense and experience. If you grew from seeds, then go by the packet instructions and take a note on the number of days to maturity marked on the seed packet.

What do you want your container garden to do?

...............................................................................

CASUAL VISITOR … and just browsing? Why not sign up to the Container Garden newsletter? It won't matter what space or how many pots you have or even how much time you have to spend in your container garden; what will matter is that you get our reminders hot off the press and get good advice and ideas all in one easy read.

Join now, it's easy and your privacy is guaranteed.


You Should Also Read:
30 Tips for Container Gardeners
Savvy Gardening - Save Seeds
Waterwise Olla Pots


Related Articles
Editor's Picks Articles
Top Ten Articles
Previous Features
Site Map





Content copyright © 2023 by Lestie Mulholland. All rights reserved.
This content was written by Lestie Mulholland. If you wish to use this content in any manner, you need written permission. Contact Lestie Mulholland for details.