Savvy Gardening - Save Seeds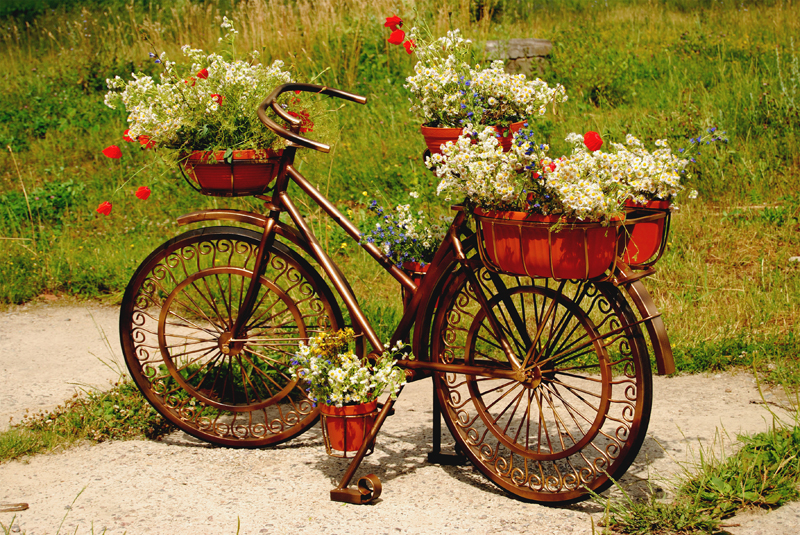 Saving seeds from your own grown container garden will be a favourite action and on the To Do list of many a gardener. A colleague says the collection of seeds from her garden on-going and a real pleasure, from season to season and plant to plant. So, will I start saving seeds? Not sure beyond daisies and lillies and tomatoes.

So. What do you need to know about saving seeds?

Approach comes first:
Add attitude – and it seems you must want to for other reasons besides just saving money. Relax and instead of seeing it as a chore, rather use the time to think about each plant, thank the plants for giving and storing their seeds so that you have them to collect for next time and treat your dead-heading and seed collecting as a meditation of sorts. Do you talk to your plants? Imagine the anticipation of repeating the beauty of your favourite container with seeds set in different recipe mixes and with different companions? That just has to be good for the soul.

Simplicity comes next:
This does not have to be a complicated gardening technique. Choose to save seeds from your favourites and from both your perennials and annuals.

Go for surprise too!
Mix-n-match a handful of seeds and scatter-plant them, then see what blooms. If they grow, great, if not so what – but it will be like a lucky-packet pot.

*** If you determine to save seeds then you need to allow your plants go to seed, allow them to produce seeds or seed pods. Many times when plants are being trimmed and tidied and pruned all the time this is not possible.
*** Saving seeds may also save your favourite plant that becomes old-fashioned and not so readily available at the shops. Remember Zinnias? Yes, they're coming back now, but for a time they were not available in the shops because they were considered granny plants and fell out of favour in many circles.
*** Then again, your saved seeds could and might ensure a continuous favourite for your containers. For instance, as you know very well, pests and diseases are to be reckoned with. About three years ago all Bizzie Lizzies (Impatiens) were wiped out by a pest and were not available on the South African market for almost as long. Our seed producers and suppliers had their work cut out for them to produce seeds and seedlings for all who missed these beautiful flowers and for whom demand could just not be met. I was one of those who were Bizzie-Lizzieless and I thank heavens these pretties are available once more.
*** Always harvest from your best plants when you save seeds. Choose disease-free plants with the qualities you really like or seek. Look out for the most flavourful vegetables you grew or the best blooms, fragrances and so on. Consider size (smaller is often sweeter), harvest times (do they suit your weather cycles?) and other plant properties.
*** Avoid collecting seed from diseased plants. You may have had to treat your plant for pests, you may have cleared it and it seems okay – but no, it may not be, so skip it for saving seeds which may have been affected by the insecticide intervention you used.
*** Most seed has a limited lifespan and should be used within three years but there are some like parsley, onion that must be used the year that follows saving year.
*** Seeds must be stored dry. Put them in a glass jar or envelopes and label your envelopes with info on your seed variety, the date and maybe which container they came from (if you are in to pot/crop rotation for example). To kill any possible pest presence, place these in the freezer for a couple of days then let them dry out completely before storing. If you do not do this the your seed will go mouldy and you will lose it.
*** Only harvest mature seeds. If your seeds are not ripe they will not germinate so allow your fruit and flower seeds to mature fully. Wait until the end of the season and choose your best samples then.
*** How do you know when your seeds are mature? Well they may change colour, or dry out naturally, flowers will fade, petals shrivel, pods will half open and show their seeds. When the plant starts to bolt, that is a sign it's going to seed. Use some clear sticky-tape and stick a seed or two in your book so you remember what they looked like; or even draw a picture next to your notes.
*** Allow the seeds so collected to dry out on the plant (and they do) you just have to catch them before they get naturally dispersed by the wind or visitors or just plain dropping to the ground around the mother plant. If the seasonal change or weather gets in the way, then collect them anyway and let them dry out before you pack them away; (or this is the first reason they may go mouldy). Don't let the birds beat you to it or risk those first frosts when you know winter is approaching.
*** Choose a sunny day to collect your seeds. It'll be a dual job as dead heading will offer up its seeds at the same time as encouraging your plants to produce more flowers etc. Keep an eagle eye out on your pods too, they will show that they are about to break open.
*** Generally hybrid plant seed is not worth saving as they are often sterile, and I am told it is not worth the effort. Sure, saving seeds is useful but there are difficulties too.

DRY SEED collection method.
Beans, peas, onions, corn, many/most flowers and herb seeds are prepared by a dry method. Let seeds mature and dry on the plant for as long as possible, then once harvested, complete their drying by separating them and spreading them out on a screen. My friend uses one of those jersey driers. Do this in a well ventilated area but out of the wind for obvious reasons!

WET SEED Collection method
This method is used for fleshy veges and fruit like tomatoes, cucumbers sweet melon, chillies and pumpkins. Put the seeds into warm water and let it be for say 3 days. Stir your mix daily. This will separate the good seed from the bad…after day 3 to 4 the good seeds will drop to the bottom of the pot. These are the ones you will save and you will throw the others away along with any left over pulp or even mould that forms. Then spread the good seeds and use absorbent kitchen paper towels or screen to dry them thoroughly.

SUPPLIES
-Garden scissors for cutting and deadheading, it's not good practice to break off the spent flower heads.
-Get some small containers, tubs or old jam jars with lids. These you use for collecting the seeds. Have them labelled with those sticky labels or have scraps of paper to write on so you can identify them later when you are sorting them out for drying or storing. And write exactly which plant or container etc. DO NOT RELY on your memory, you will regret this and may have to start again 'next year' Of course a digital camera will help here.
-Kitchen sieve. This has two duties. You can separate the 'wheat from the chaff' and you can mix seeds to make a good meadow mix for gifts or bigger, lower and wider containers.
-Paper envelopes in different sizes from as small as 'pay' envelopes to A5s for storing your saved seeds. These must be paper (not plastic bags, bank bags, jiffy bags or similar). Paper breathes, plastic doesn't. Use plastic and your seed collection may go mouldy. My friend uses squares of newsprint that she twists into little parcels. Less fuss she says.
-Cardboard shoeboxes (or similar sizes) with holes in them for ventilation (remember silk worms anyone?). Use these to file your seed envelopes in except if you leave them in the garage or shed where the mice can feast on them. If you have a mouse or other rodent problem, then use hard plastic paint pots or glass bottles or tins with tight lids for storing just remember to punch the holes in the lids for said air flow.

I went to a wedding the other day and Alison and Dirk gave away packets of Daisy seeds to each of the guests (she is a daisy fanatic so her wedding theme was coming up daisies from her dress to her bouquet to her first dance music ... Daisy Daisy, give me your answer do!). The seeds were given to us to remember forever their happiness and the vows we had witnessed. It really was a charming idea.

What do you want your container to do?

................................................................................

CASUAL VISITOR … and just browsing? Why not sign up to the Container Garden newsletter? It won't matter what space or how many pots you have or even how much time you have to spend in your container garden; what will matter is that you get our reminders and good advice and ideas all in one interesting article.


You Should Also Read:
Air Cleansing Containers
Pest Control - NO TOBACCO
Safety in the Garden


Related Articles
Editor's Picks Articles
Top Ten Articles
Previous Features
Site Map





Content copyright © 2023 by Lestie Mulholland. All rights reserved.
This content was written by Lestie Mulholland. If you wish to use this content in any manner, you need written permission. Contact Lestie Mulholland for details.