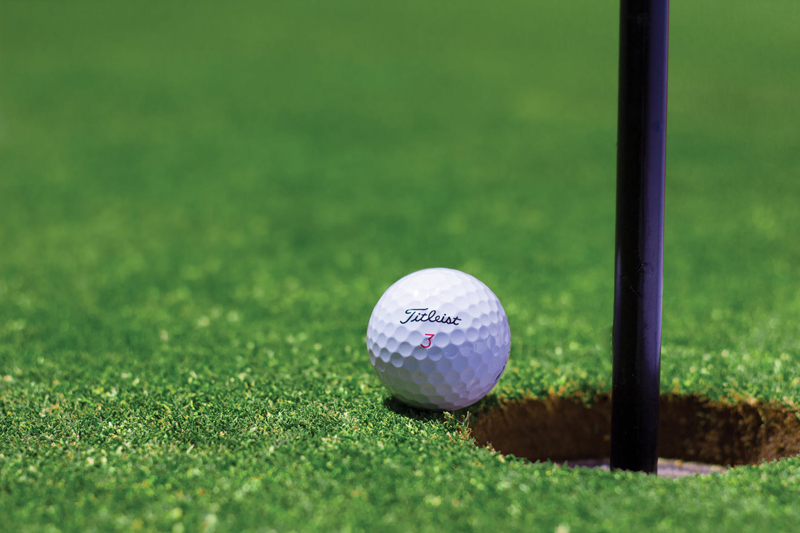 If you have ever tried one of these hybrid golf clubs you will understand why they have become so popular. They are the replacement for the irons. For women and older men these hybrid clubs have become a savior for their golf game. These specifically designed club looks like a wood but the degree of loft matches up to the three to pitching wedge irons. I do own three of these clubs the #3, #5 and #7. I have found them so much easier to use and they make a much better contact with the ball as do my irons. I have had a hole-in-one with that #7 and it is becoming my most used club on all short over trouble shots.

When checking my Golf Illustrated magazine they were giving suggestion for Father¡¦s day gifts and I saw the ad for the Wedgewood Hybrid clubs. It gave a web site and I checked it out and they have a complete set of hybrid clubs for women. They were having a special on the #7/8 hybrid with a 38 degree loft. My #7 has a 32 degree loft and since they were having a special of only $39.00 I had to try this club. Their regular price is $89.00 and their #9 hybrid had a 44 degree loft and that intrigues me so may have to try that one when I see how this 38 degree one works.

Wedgewood says the average female golfer usually says, ¡§I can¡¦t get the ball in the air and have trouble stopping it on the green.¡¨ These are my exact words especially about stopping the ball when it hits the green. We have several golf holes that are over water and one is directly above the creek with a rock wall from the creek to the green. You need to hit a high shot and have it land softly on the green. Our problem is you want your approach ball to be on the flat fairway about 100 yards away from the green. There is an incline down to the creek and those type of shots are impossible to get a high shot on a down hill lie. Also at the bottom of the incline to the creek this becomes rough and another difficult shot. That is why I am looking at these high degrees lofted clubs.

I was hoping that this Wedgewood hybrid would solve that problem. The club I ordered came last week and the next morning I took it to the driving range. Comparing it to my #7 Callaway hybrid it has a much larger and heavier head but it does have a more lofted degree hitting area. I hit some lofted shots but others were more flat and that was because of my stance and swing. It is important to get the correct grip, stance on these clubs to get the best results. I then hit my #7 Callaway and could get more distance and height with it probably was because I am more used to that club.

On my way home from the range I passed that hole that gives all the women trouble, since this front nine was closed that day I stopped and hit a few shots up to the green. The first one made it to the green the next ones hit the rocks while some went forward others went backwards into the creek. All that told me was that you have to have your second shot stop at about the 100 yard marker before the incline to the creek. That in itself is another challenge for this golf hole as laying up to the right distance can be a challenge. It will be interesting to see how this Wedgewood hybrid works in the fairway sand traps, or teeing off on the short par three holes.

Women who are interested in ratcheting up their golf game may want to try these hybrid clubs with Wedgewood¡¦s special for this #7/8 club and a 38 degree loft for $39.00 may be worth a try. It is a very nice looking club and comes with a club clover and Golf Pride grip. I will let you know how it works during a normal 18 holes of golf.

I have now had a chance to play 18 holes with four other gals. I was not able to use it on that hole described above as my second shot landed down in the rough close to the creek site. I was only about 50 yards to the green all carry if I would have had their 44 degree club would have tried that one. I did use it on a par three and it felt easy to use also used it to get over another creek and it worked just fine. I also let the girls have a chance to use it and they also thought it felt great and they might want to use it again. I explained to them that they needed to address the ball with the club flat on the ground so the face of the 38 degrees would do what it was meant to do. I will keep trying it but I still love my Callaway #7 Heavenwood so I am not about to place it in my bag for good as yet. Check out these ladies hybrid clubs on www.wedgewood.com I am sure you will be tempted.

You Should Also Read:
magazine
hybrid clubs


Related Articles
Editor's Picks Articles
Top Ten Articles
Previous Features
Site Map





Content copyright © 2022 by Letta Meinen. All rights reserved.
This content was written by Letta Meinen. If you wish to use this content in any manner, you need written permission. Contact Sandy Eggers for details.