When a Job Becomes a Mission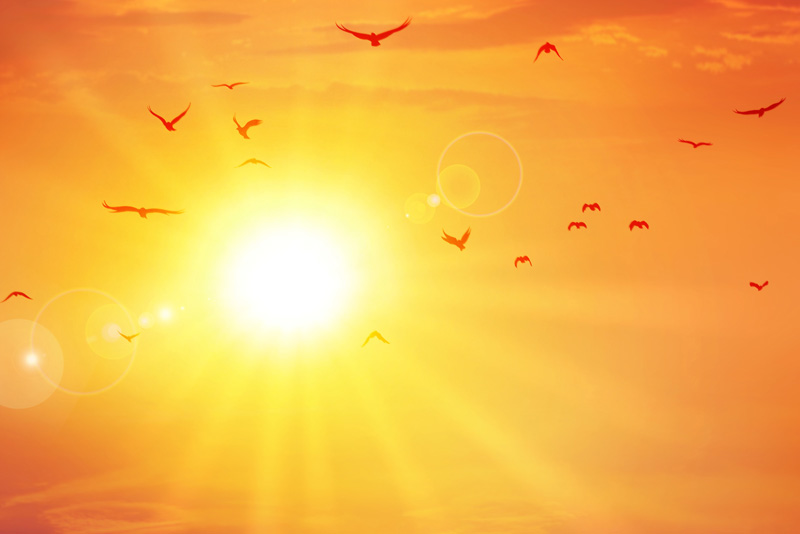 For the Christian, an occupation is more than a source of income. 1 Corinthians 10:31 commands that, whatever we do, we do for the glory of God. Our praise and worship does not end with our weekly worship experience. The principals of Christian living aren't meant to be practiced only in the privacy of our homes – they demand being intentional in every relationship and every occupation. I have been a hairdresser for forty years and since becoming a believer, I have found that the profession is much more than cutting hair.
The hairdressing occupation is a people business. Close interaction with each client (you may say customer or guest) requires understanding and caring. The successful hairdresser must like people. A client visits the hairdresser in hopes of a better physical appearance and in turn a better self-image. Any hairdresser can accomplish this whether they believe in Christ or not.
The Christian hairdresser must love people. They must keep in mind that each person who sits in their chair is uniquely created in the image of God. Each was put on this earth and even in that chair for a purpose. Whether young or old, rich or poor, each has something to contribute.
Love:
In John 13:34, Jesus gives the command to love
one another
in the same way that He loves us. He loves us in spite of our imperfections, poor attitude and bad habits. He loves with sacrificial love.
The bible says that we are to love our
enemies
. (Luke 6:27) Rarely will we meet someone we regard as an enemy, but there will be many who don't believe as we do. There will be important issues in which we disagree.
What do we say when the subject of abortion comes up? How will we treat the client who considers Jesus' death on the cross a fairy tale?
Loving that person may mean praying for the strength to hold our temper and hold our tongue. It may be exercising humility when discussing subjects that offend our Christian belief. This does not mean falsely agreeing or remaining silent but stating our belief in a kind, non-hostile fashion – remembering that they don't understand the love of Jesus will not be able to until they meet Him.
While working with the public, hairdressers learn to talk about many subjects with people from all walks of life. They learn the art of charming
conversation
. Remember that as 1 Corinthians 13:1 tells us, our sparkling conversation means nothing if it is not laced with love.
Encouragement
Many clients will arrive carrying a heavy load of hurt and poor self-esteem. They have been emotional abused by a parent or a spouse. The hairdresser's work deals with more than physical appearance. It is a work of encouragement. The hairdresser is in a position to assure the client that God loves them and so do we. Although she will help them make the most of their physical attributes, true beauty is from the heart when God's love shines through.
Over the course of time, from monthly visits and conversations, the hairdresser is privy to heartaches and concerns that even the client's family will never hear. This carries a responsibility. The Christian's responsibility is to encourage with the Truth and with love – never adding fuel to the fire.
Checklist for the hairdresser:


In the evening: Look over your client list for the next day. Think about each client. Go over any notes you may have taken at their last visit. What was the main topic of conversation? This may include concerns about their hair, happenings in their life, and emotional concerns concerning family and friends.


Pray for each client, asking for insight and discernment. Ask for help in understanding. Most important: if the client is not a believer, pray for the opportunity to share your hope in Christ. Be prepared because God will answer that prayer. Read 1 Peter 3:15.


At the beginning of the work day: Pray for humility. Pray again for understanding and discernment during each visit of the day.


As each client leaves, say a silent prayer for them – or pray with them when appropriate.
Finally:
Avoid gossip. As Ephesians 4:29 commands: Stay away from crude language. Everything you say should be wholesome, helpful and encouraging.
The principals of Christian living aren't meant to be practiced only in the privacy of our homes – they demand being intentional in every relationship and every occupation.
What can you do?


Names of God Ebook
Almighty God. The Creator of heaven and earth.
Our God is given names in Scripture
that describe the characteristics of His personality.


You Should Also Read:
Personal Account of a Prayer Shawl Ministry
Christians Look Like This
Friendship


Related Articles
Editor's Picks Articles
Top Ten Articles
Previous Features
Site Map



Follow @LynneChapman
Tweet





Content copyright © 2022 by Lynne Chapman. All rights reserved.
This content was written by Lynne Chapman. If you wish to use this content in any manner, you need written permission. Contact Lynne Chapman for details.